There is an intimate and often overlooked relationship between our eyes and our feet. We go where we are looking. The connection is so second-nature, we don't even realize it. The connection so aligned that our perspective tells us "straight" is not so much about walking in a consistent line but going where our eyes lead.
Our vision affects what we do. It informs our steps. It determines our behavior.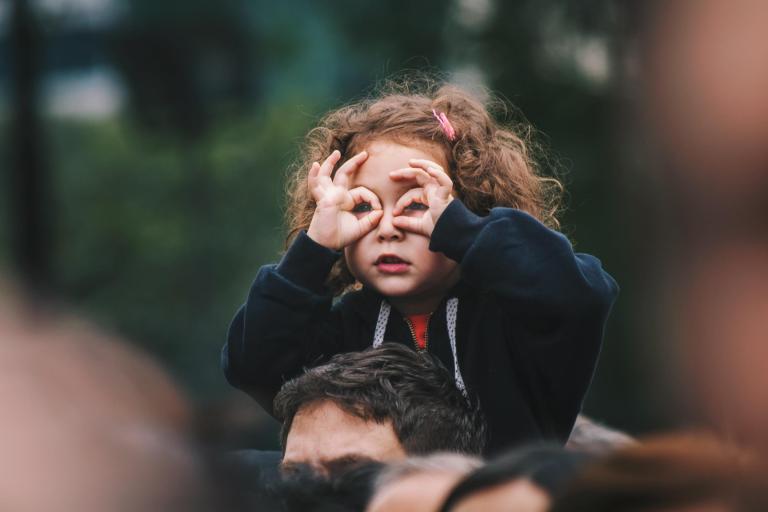 If we are not intentional about where we are looking, if not purposeful about our gaze, we will find ourselves walking toward trouble. Our feet will find the glitz and the glamour because our eyes are so easily distracted. Or, without intention, maybe it is better to say our eyes are easily persuaded.
On The Prize
Purpose and vision play a vital role in the stories we tell. A good narrative needs a clear vision. Frodo is looking to Mordor (to destroy the ring). Those Narnia kids are looking for Aslan.
Vision gives us a purpose for our lives. Fiction is so often a mirror of real human experience. We need a vision to motivate us, to move us. And when that vision is noble, good, and true, it creates a thrilling adventure.
We are so often driven by circumstantial visions. We focus one step at a time. Put out one fire at a time. Deal with one day at a time. While this can be a good practical approach to efficiency and not getting ahead of ourselves, it is a trap if it is not also accompanied by a greater vision.
Clarifying what we are focused on, what lies ahead, helps us to walk with more purpose and consistency. It gives us something meaningful to gaze at. And where we gaze, we tend to go.
Dazed
If we are not looking somewhere consistent, what tends to happen?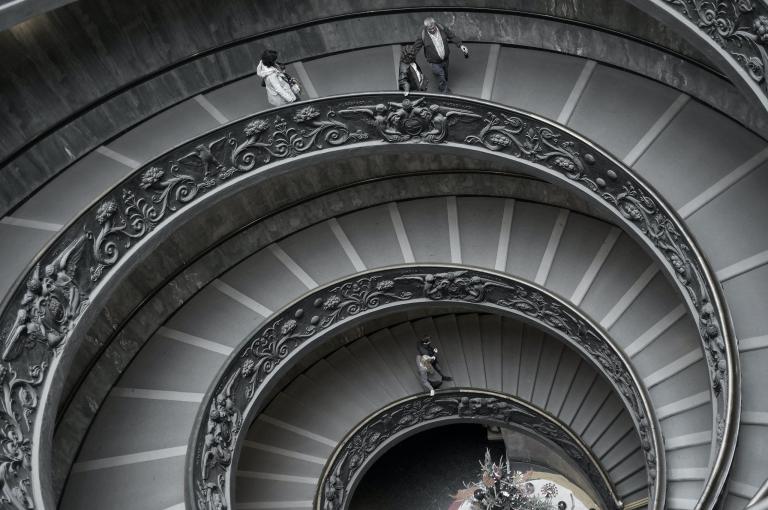 In the lack of consistency, we find ourselves walking in circles. We go round and round, this direction and that, following today's circumstances and then tomorrow's. We are covering a lot of ground but not a lot of terrain.
We feel both busy and trapped, like rats in a cage. We are not going anywhere, but we are exhausted. The air around us feels small and stifling; it is, after all, recycled air.
A proper, meaningful, transcendent vision helps push us forward. It helps us from spinning back around into our same comfort zones. It drives initiative and healthy risk-taking. It helps us to make compounded progress rather than incremental progress that is dependent on a circumstance (which usually has an equal and opposite reaction).
Fractured Selves
A lack of consistency can also lead to a fractured self. Without being aware of it, we split ourselves into different personalities. One for home, one for work. Our different visions take us in different directions and we become a fractured self.
There is room for diverse expressions of a unified vision. That is what life is intended to be. We live toward a purpose in our work. We live toward that same purpose in our family life. And the same purpose again with our friendships.
When each of these manifestations becomes an end unto themselves rather than differing means toward the same end, we create confusion and trouble for ourselves. Our eyes aren't sure where to look. And our feet aren't sure where to go.
But if we are intentional about vision. If we are clear about it and commit ourselves to it, the way will become more illuminated, our steps more purpose-filled, and our journey more what we want it to be.