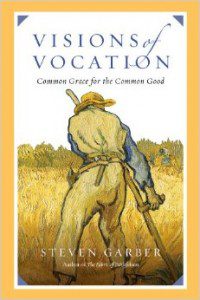 This excerpt from Steve Garber's book  Visions of Vocation is reprinted here with the kind permission of InterVarsity Press.  Stay tuned as we continue to occasionally publish excerpts from the book here at Visions of Vocation the blog.  And get the book from IVP at this link!
[Steve writes about some of his friends:] In the relationships and responsibilities of common life, they see themselves as implicated in the way the world is and ought to be. They see themselves as having vocations that call them into life, into the world—into a way of knowing that implicates them, for love's sake. And in the unfolding of my life, living where I have lived, working where I have worked, I have met some of those people.
---
It was the summer of 1988, and I had been drawn into the planning of the Williamsburg Charter, a part of the bicentennial celebration of the US Constitution. For most of a week, hundreds of people gathered in Colonial Williamsburg for the celebration and signing of the Charter—and Christopher Ditzenberger was there too, an intern with the Charter visionaries. That was the beginning of a friendship that has lasted for many years now. As an undergraduate at Gordon College, he came to Washington to the American Studies Program. Committed to a pedagogy of responsibility, the program's vision was to engage bright, eager undergraduates with the complexity and possibility of vocations in the public square.
We drew students like Chris into our life for four months, reading with them, encouraging them, critiquing them, all for the sake of nourishing a vision of responsibility for history. He stayed in the city for several years working for a think tank and then took up years of theological study, first at Gordon-Conwell Theological Seminary and then at Virginia Theological Seminary. From those years he entered into the Episcopal Church, pastoring in rural Virginia for a time, then in South Carolina, and almost ten years ago he became pastor of St. Gabriel the Archangel Church in Denver, Colorado, moving with his wife, C. J., and their two children back to his hometown.
With his unusual blend of background, a vision for public life and a vision for the pastoral life, Chris entered into the ministry with passions for people to understand the world and their place in it—nurtured by the liturgical life of a congregation. Remembering the wisdom of Lesslie Newbigin, that "the congregation is the hermeneutic of the gospel," Chris gives himself away to his people with that hope in his heart. This past year we have seen more of each other than we had for many years. Early one December day we were together with forty others from around Denver to meet over the vision of a book, Work Matters by Tom Nelson. Tom was also a friend, and when his book was on its way to the publisher, he called the Washington Institute to see if we could help him get it out to the wider world. We agreed on a strategy of traveling to cities with seminaries and meeting with seminary professors, area pastors and businesspeople with the hope that we might together come around the vision of recasting the paradigm about the meaning of work.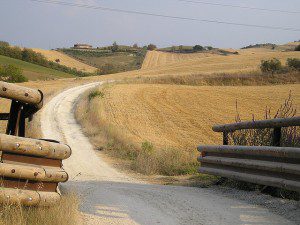 The credo for the Washington Institute is that "vocation is integral, not incidental, to the missio Dei." Most of the time, all over the world, the church teaches otherwise, that vocation is incidental, not integral, to the missio Dei. It is always a compartmentalizing of faith from life, of worship from work, and it has tragic consequences for the church and the world. Even with the heartache of his mother's death very fresh in his heart, Chris came to the breakfast.
Afterward he told me he wanted to work on this vision himself, to dig more deeply as a pastor into the meaning of vocation. He had a sabbatical coming up in the summer; could he focus on this, and would we help? Over the next months we talked several times, and he put together a serious plan of study for his time of renewal and rest. At one point he wondered if we would help him with a retreat he wanted to do at the beginning, drawing in a group of other pastors from throughout Denver with whom he meets regularly, to launch his sabbatical. Of course we would, and months later we spent several days with him and his friends in the Rocky Mountains talking, thinking, eating, praying and talking some more.
What would it look like for a pastor to so understand his vocation that he would be able to pastor people in their vocations, seeing their work as "integral to the missio Dei"? The question matters, and the answer matters. Chris has chosen to live into this tension, not completely sure where his own deepening vocation will take him. Growing out of the commitments he has made to pursue this, he has also entered into a year-long learning community with folk from across the country, all focused on the same vision: Could we recast the paradigm? What would it look like in my congregation to rethink the relationship of worship to work, of liturgy to life and labor? To take part in this community each pastor must bring someone from the marketplace, so two from each congregation; the hope is that the conversation between them will make for something more honest and transforming.
Integral, not incidental? There is a difference, and it makes a difference. To see what we do as woven into the fabric of who God is and what the world is meant to be is the vision that has captured Chris's heart. He longs to so understand his work that he is able to pastor people in their work, praying and preaching in such a way that ordinary people doing ordinary things see the sacramental meaning of their labor, a common grace for the common good.
Image: Roberto La Forgia, "The Way."
Taken from Visions of Vocation by Steven Garber. Copyright (c) 2014 by Steven Garber. Used by permission of InterVarsity Press, P.O. Box 1400, Downers Grove, IL  60515-1426. www.ivpress.com