Neighbors by choice.
There is nothing magic about it, though I am sure there are mysteries in it. Mostly it is about ordinary people who have ordinary lives who live in ordinary places, like many, many other before us.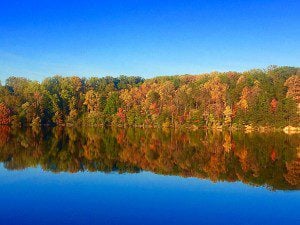 For most of life, Meg and I have lived this way, choosing our neighbors before we have chosen our houses— from our first decision as newly married folk, on through the moves we have made over the years, even into the house we have now lived in for most of 25 years. While inspired by the Clapham community in London over 200 years ago, in more simple terms it is for survival's sake. How else will we keep our commitments in the complex, bureaucratic cities of the modern world? How else will we keep our loves alive, wounded people in a wounded world that we are?
Most Wednesday mornings I meet with two neighbors who are also two friends, men who with their families have chosen neighbors before choosing houses, like us. For years it was the little Caribou Coffee shop between our houses, but it is now a Peet's, and we find our way there first thing on Wednesday, whenever we can.
For an hour or so, depending on the day, we talk about our days and weeks. From the trials of waking adolescent children from their long slumbers in order to get to school on time, all the way through to the crazy complexity of Washington DC, capitol city of the world it is, full of glories and shames as it is. All this and more, of course, because mostly we talk about our vocations in the world, last week and this week, understanding vocation to be a big word, a rich word accounting for human life from the most personal relationships to the most public responsibilities. We laugh and we cry together, we hope and we dream together, as we must.
Today we talked about Todd Deatherage's recent Telos conference here in Washington, as well as the decision they made to not take a planned Telos trip to Israel this Friday because of the newly-erupting violence on the ground there. And since he had taken part in Willow Creek's 40th anniversary celebration in Chicago over the weekend, he told us about all that happened there— as well as the newly-hatched plan to go off with his wife for a retreat this weekend, now that they are no longer traveling to Israel. And more, always more.
And we talked about Mark Rodgers' work with the Wedgwood Circle and the Clapham Group, both named to remember the visionary labor of the Clapham community from two centuries earlier. (Yes, we do think this way, and with clay-feet, try to live this way.) He has worked hard at a project developing Shuzaku Endo's novel, Silence, into a film, which Martin Scorcese is directing. The filming is done, with Liam Neeson and Andrew Garfield in starring roles, but it is a year away from release. There are a thousand thousand little things with far-reaching meaning that are involved in making a film, so today was one more window into that story. And he told us about his recent labor on behalf of animal welfare, which matters though not many even think about it. And more, yes, and more.
I told something of my Fall, with travels to Colorado and to Tennessee and New York, each time pressing into the nexus of faith to vocation to culture, of why what we believe is integrally connected to the way we live and work, and why and how that has consequence for all of us. They know me well, and have honest interest in who I am and what I do— as well as how I am doing. As I serve on the boards for both Mark's and Todd's work, I have more than a birds-eye interest; and to be sure, that they are my long friends makes my interest even more deep and true.
Before we leave, we simply pray for each other. Often it is a yearning for courage and humility as we take up our hopes and loves for another week, longing before God for grace to keep on keeping on, neighbors by choice that we are.
(Lake Accotink, which is our neighborhood, from my bike ride at the end of the day.)
And for more on Telos and Wedgwood, see:
http://www.washingtoninst.org/1081/believing-in-the-jerusalem-the-work-of-the-telos-group/
http://www.washingtoninst.org/9088/artists-get-there-first-2/