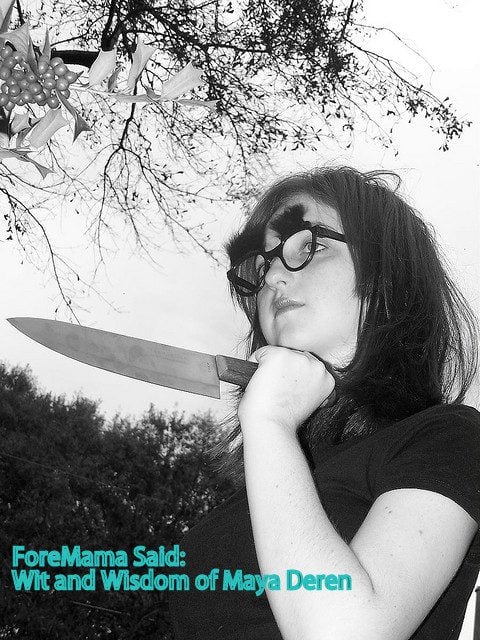 Maya Deren, was a visionary, an author, a filmmaker, a Voodoo priestess who supposedly got possessed at cocktail parties. I too am an author, a filmmaker and Voodoo priestess, but I hope I handle my stuff better at cocktail parties, but maybe not. Deren was an inspiration to many, not just with her films, but with her words.
Maya Deren Quotes
"Myth is the facts of the mind made manifest in a fiction of matter." – Maya Deren
About her first film Meshes in the Afternoon she wrote " I was relieved of the false step of translating images into words, and could work directly so that it was not like discovering a new medium so much as finally coming home into a new world whose vocabulary, syntax, grammar, was my mother-tongue which I understood, and thought in, but, like a mute, had never spoken…." – Maya Deren amazing art and inspiration related to Maya Deren can be found on Jean Stimmell's blog.
"Art is actually based on the notion that if you would really celebrate an idea or a principle, you must think, you must plan, you must put yourself completely in the state of devotion, and not simply give the first thing that comes to your head" –
Maya Deren
Senses of Cinema speaks of an interview where Maya Deren said "The ritualistic form … creates fear for example by creating an imaginative, often mythological experience…."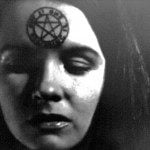 Please enjoy and share these quotes, may they lead you to your own mythological experiences and ritualistic forms !
To Learn more about Maya Deren check out my post Maya Deren: Art, Magic, and Voodoo in Transfigured Time, and Deren's book on Vodou, Divine Horseman: The Living Gods of Haiti.