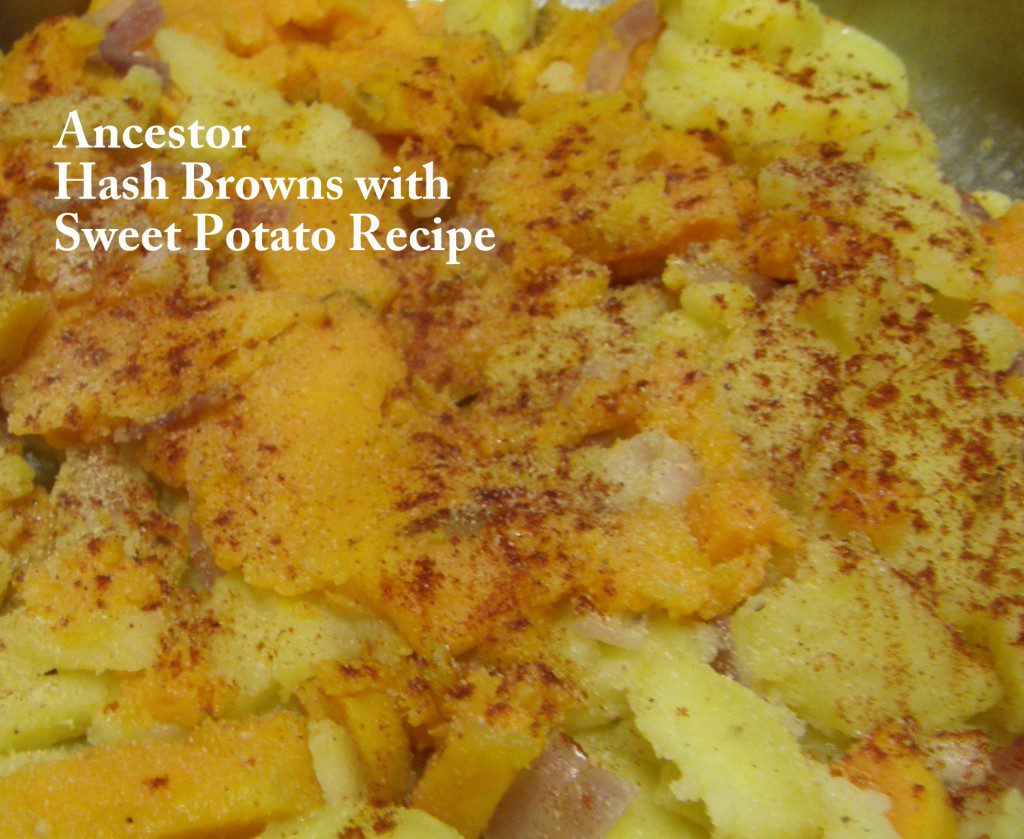 It could be Beltane, it could be Samhain (Halloween), it's always a great time to celebrate your ancestors. They are responsible for you being here today. One of the easiest ways to honor your ancestors is right in your own kitchen. The following recipe is designed to bring about healing with magickal herbs like parsley and basil, and honoring celebration of those that have gone before with sweet potatoes. While I was writing the African-American Ritual Cookbook, I seriously considered titling it "101 things to do with Sweet Potatoes." The vegetable is very versatile. Like the magickal High John root I wrote about recently, Sweet potatoes are a relative of the morning glory plant. They are simple yet sacred. Their flowers may not be as big, and their legendary justice abilities not so intense, but Sweet potatoes are some of the best ancestor magick we have around.
Yams, sweet potatoes giant cousins, are often part of ancestor offerings in the African countries of Ghana and Nigeria. Sweet potatoes can be placed on an altar or shrine whole.  They can be roasted, mashed, sliced or even given an entire festival. The Yam festival in Ghana and Nigeria has been a tradition for generations. It celebrates harvest, thanks, and blessings. By all accounts a good time is had by all, with wrestling matches, feasts, drumming, dancing, altars and shrines. Vivienne Mackie writes about the event describing some of the things that take place: " wrestlers eat roasted yams which they believe will give them strength. " Use this sacred recipe is to give you strength and blessing from the ancestors, and also healing with traditional kitchen witch herbs like basil, garlic, and parsley.
Ancestor Herbed Hash Browns with Sweet Potato Recipe
4-6 large sweet potatoes, peeled and sliced ( long and skinny have the most flavor)
3 tbs butter or coconut oil
1 red onion, minced
1 tsp. Fresh Parsley, minced
1 tsp. Fresh Basil, minced
1/4 tsp. Garlic powder
1/4 tsp. Paprika
Salt and Pepper to taste
Boil water in a large saucepan. Add sweet potato slices. Cook until potatoes are tender, about 20-30 minutes. Drain potatoes in a strainer. Shake out as much water as possible. Place oil or butter in a large frying pan over low heat. Add the onions and cook until they begin to get translucent. Add potatoes, parsley, basil, garlic powder, and paprika. Press mixture down with spatula. Cook 10 minutes or until potatoes start to get browned. Flip once, cook til that side gets browned about 10-15 more minutes. Season with salt and pepper for humans, leave the salt off the ancestor portion and everyone enjoy!