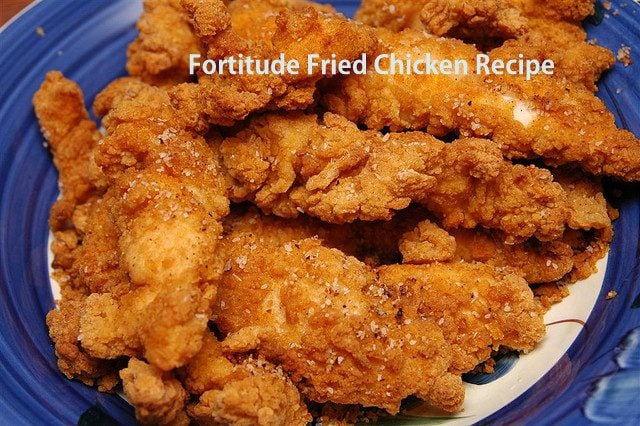 Onions, garlic, paprika, these are spices of life that make us strong. They were the classic ingredients of our ancestor's fried chicken recipes, and we still love to eat them today. Many of the popular soul food dishes from the Southern U.S. grew in popularity because of the necessity of the everyday lives of the slaves. Cornbread and Fried chicken both traveled well for those seeking their freedom via the underground railroad. The Underground Railroad was a complex network of safe houses where runaway slaves could find rest on their way to free states or Canada. The foods were chosen for comfort, fortitude and portability. Over the years it has unfortunately evolved into a problematic stereotype.
Many African-Americans today are tired of these tropes. There was a running joke about it in the video talks Peg Aloi and I did about the Horrors of American Horror Story Coven from a Voodoo and a Pagan perspective. That television show took media myths about Voodoo and Fried Chicken to a whole new level.  I even have a godchild that is so tired of all this he refuses to eat Fried Chicken in public. I did a speaking event once where the organizer thought it was hilarious to leave a rubber chicken in the Voodoo Woman's bed. However the past has been cruel enough, African-American have historically been treated horribly, and I say it's high time we had a fried chicken reclaiming.
Fortitude Fried Chicken Recipe
There are as many delicious fried chicken recipes as there are cooks. This bird has worn a coat of everything from coconut to pancake mix. This recipe is a combination of ingredients used by my Great-Grandmother mixed with some modern touches.
1 lb. Chicken pieces (breasts, legs, whatever you like)
¾ cup flour
¼ tsp garlic powder
½ tsp onion powder
3 tbs. Paprika
½ tsp. White and black pepper ground
1 tsp. Fresh parsley, minced fine
pinch salt
1 cup buttermilk
Grapeseed oil for frying
Clean chicken and pat dry. Place chicken in a bowl and cover with buttermilk. Let sit in the refrigerator for two or more hours. Place remaining dry ingredients in a large plastic bowl and mix well. Drain chicken and place into bag. Shake well to coat. Heat frying oil in a large pan or fryer. When the oil is warn enough to brown a cube of bread quickly, add chicken in a single layer and fry 5-10 minutes on each side. Frying time will depend on size of pieces and temperature of the oil. Fried chicken is a challenge to cook, and I have seen many a reality show contestant go home trying to make this classic recipe. Make sure juice of chicken runs clear when poked with a folk. Remove chicken from pan and drain on brown paper. Eat as soon as possible, or freeze for those trips down the road.
For more classic recipes from the old worlds and new check out The African-American Ritual Cookbook by Lilith Dorsey and Enjoy!