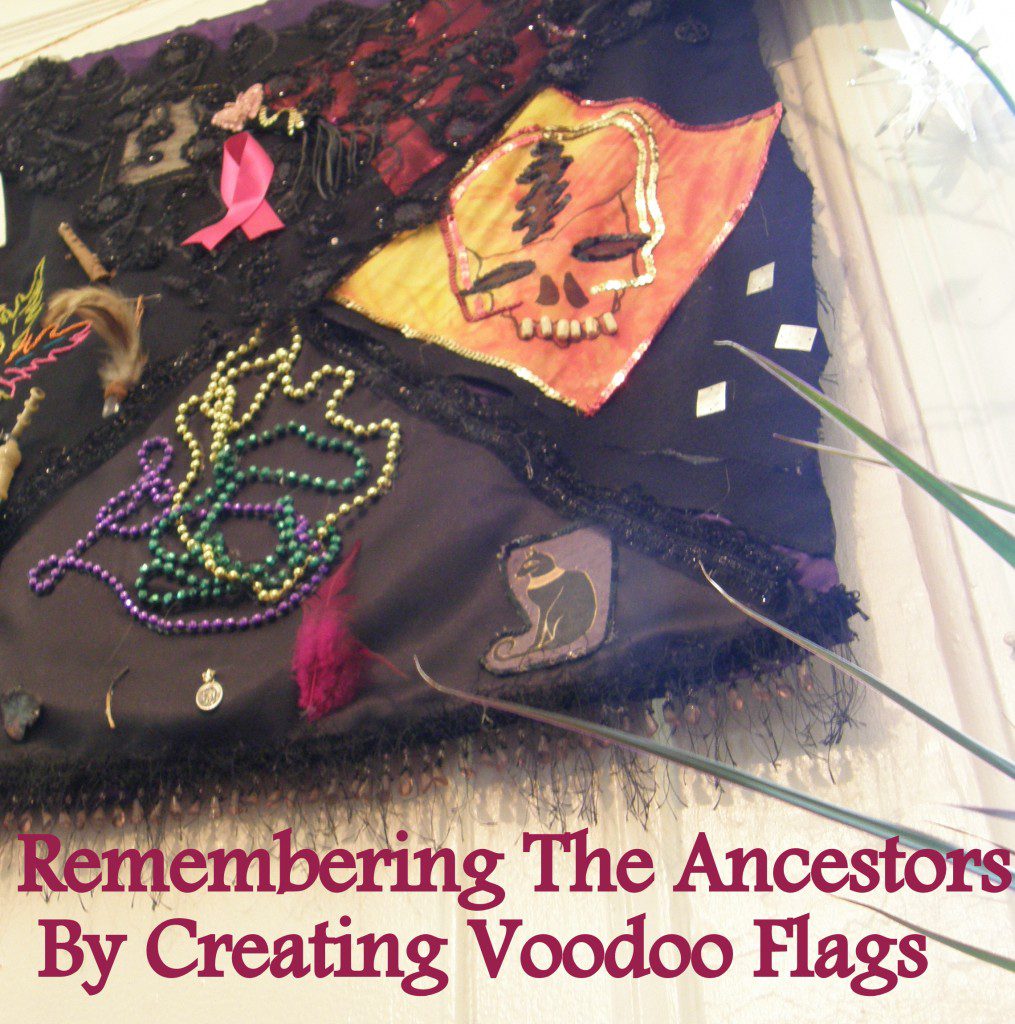 October is the month of the dead, not here in the Voodoo Universe where we do our best to honor our ancestors every day, but in the wider world world whose thoughts turn to ghosts and spirits when the air begins to get crisp. The roots of this practice stem from the holiday Samhain, better known as Halloween, when our Pagan ancestors celebrated their connection to the world of the dead. It is believed that the veil between the visible and the invisible world is thinner at this time.
Patheos has decided to pair Pagan bloggers with Non-Pagan ones this month so we can open up a dialogue about ancestors. I am honored to be partnered with Michael Hardin. Hardin is the co-founder of Preaching Peace, a non-profit organization based in Lancaster, Pennsylvania whose motto is "Educating the Church in Jesus' Vision of peace." We have begun our dialogues and come up with a series of topics in our quest to remember the ancestors. The first topic is artistic creations in honor of remembrance.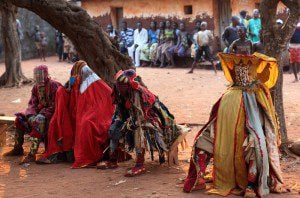 The ancestors are, by definition responsible for our own creation. In turn in the traditions of New Orleans Voodoo and Haitian Vodou we continue to create in honor of them. These creations can be in the form of song, dance, food, or more traditional artistic offerings such as Voodoo flags, also known as drapo. Haitian Vodou flags are probably one of the most well recognized components of the religion. They have become a folk art treasure throughout the globe. The flags are frequently referred to as a "poor man's stained glass window," because their beauty and majesty rival some of the most fantastic creations of more mainstream religions. Artistically they resemble some of the elaborate dress that is worn during the ancestor or Egungun masquerades in Africa. Frequently employing sequins, beads and other decorations these sacred items are created with much prayer and reverence. For more information about traditional Haitian Vodou drapo check out Haitian Vodou Flags by Patrick Arthur Polk .
In New Orleans the flags, like everything else, take on their own unique character. Very often flags are created not only for the Lwa, but also more recent individuals on their way to becoming honored dead. Here in my own spiritual house we have found flag making to be one of the most intense and important things we can do to honor our dead. A flag was created for my daughter Nia who passed on. One of my godchildren took on the task of creating a flag for her father and the results were phenomenal for her and all who knew him. We are now able to take the flags to ritual and dance throughout the ceremony as "moving" representations of these people who meant so much to us. One year in recent memory saw four people who were near and dear to our spiritual house pass on in rapid succession. It became clear very quickly that we would create a memorial flag for them. For my dear friend Cayne we included mardi gras beads and a treasured coyote bone she had given me. For Shaun we included samples of his poetry talking about the ancestors, for Chris I added a giant steal your face, as he was a deadhead til the end. Our dear friend Sally's portion is decorated with a pink ribbon and a healthy amount of black lace. A photo of the flag is featured above. Each of these representations honor the joy that these people brought to us and remind us to keep them in our thoughts and prayers. They remind me everyday how to laugh, how to dance, and most importantly how to love. In the African Traditional religions of Voodoo, Vodou, and Santeria (also known as Lucumi) the deities are also viewed as ancestors, the Lwa or Orisha are simultaneously the Ashe or universal life forces of nature, and all the individuals who embody these qualities throughout the ages. We are honored, proud, and tasked to continue celebrating their memories, creating  flags allows us to do this in a most creative way. The art lives on as an homage to spirit.
On Thursday I will post a response to Michael Hardin's post, he will in turn post a response to this one. I am excited to be entered into a formalized interfaith dialogue again, my first was over 15 years ago. Please remember to comment below, share your thoughts and these posts about your ancestors and new and old ways of remembering them. Who knows what could happen?    
---
This post is part of the Patheos Pagan Ancestor Remembrance Project.