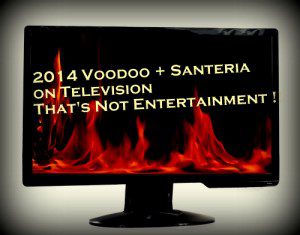 It has been a lousy year for Voodoo, Vodou and Santeria on television, and I can't say I'm all that surprised. Each year more knowledge, power and access to these beautiful traditions is made available, and each year I look unsuccessfully towards the media for a ray of inspirational images.
From the very beginning representing Vodou on film has been a problem. Accuracy has been steadily declining, and unfortunately true and authentic representations by practitioners are few and far between. I will always be grateful for the inspirational  fieldwork of Zora Neale Hurston conducted in the late 1920s, and recommend it to all who haven't viewed it.
O the Horror!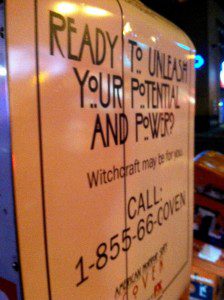 I began the year with one of my most popular posts ever "The Voodoo Truth About Papa Legba." This detailed the horrors of the show American Horror Story: Coven. Certain people took offense, certain people sought to challenge the lies,and in the worlds of Blogging and Religion those are good things. I just wish it didn't take a cocaine snorting misrepresentation to make it happen. You can read the article and it's loads of entertaining comments here. Long story short, it didn't make me too pleased.
Santeria Was Always the New Black!
The religion of La Regla Lucumi, which people more commonly refer to as Santeria, has received some really unpleasant treatment in the media and although 2014 had it's shining moments it also had it's serious disappointments.
Normally, I am a fan of the Oxygen network's show Snapped. It shows normal people gone wrong, that is definitely a guilty pleasure. The producers themselves crossed the line and snapped themselves back in October when they featured a "Voodoo Drug Dealer." Well, to start with the criminal in question, Adolfo Constanzo wasn't a Voodoo practitioner, or even really a Santeria practitioner. He seemed to practice his own brand of wacko which led him to sacrifice and boil human victims. I said it in my post and it bears repeating "This is not part of any African Traditional Religion I have ever seen or been part of. Human sacrifice is not practiced in these religions. The same way evil people can claim authority in any position of power, Constanzo clearly took advantage of the system."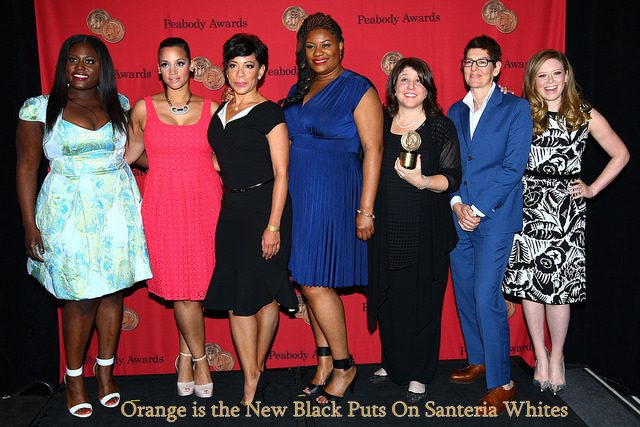 Showtime gets a thumbs up for its attempt to look at Santeria in the Series
Orange is the New Black
, In my post
Orange is the New Black Puts on its Santeria Whites
I talk about how "
Orange is the New Black
gives us a way of creating meaning in a situation thankfully few get to experience, the federal prison system. It gives us a glimpse into the culture, including their brief episodes about the Santeria (Lucumi) religion. This is a storyline that I hope continues into the future. "
Constantine- Release the Roaches
The general consensus has been for sometime among my friends and colleagues that I need to write about NBC's new show Constantine. It is full of amazing special effects, although I could have done without the episode with the roaches. Specifically people wanted me to comment on the character of Papa Midnite, played by Michael James Shaw. Like most stereotypes, he is an artful mix of myth and misconception with a sprinkle of truth.
The Papa Midnite character appears in episode 5 aptly titled Danse Vaudou which premiered on November 21,2014. We see Midnite presiding of a lively Vaudou/Voodoo (some kind of) ceremony, complete with veves, moustache-laden hipsters, and lots of fire. Without drifting seriously into the realm of spoiler here, I will say there is much sensationalism, seems to be a small amount of research… just enough to do some damage and give the scene a bit of pseudo-authenticity. Now, I'm all for entertainment, I used to sing and dance on Broadway, but this isn't Mel Brooks in The Producers, it's not "Springtime for Hitler,"and making fun of people this way just isn't funny anymore.
The episode centers around what can go wrong if you don't know what you are doing, they got that part right. My experience however is that the dangerous practitioners look a lot more like Barbie and Ken Dolls, than they do like Papa Midnite. The show continues this January… who knows what the dark forces will continue to bring.
I will continue to watch the mainstream media, with a hopefully eye, a scratchy head, and a prayer we don't get anymore roaches.