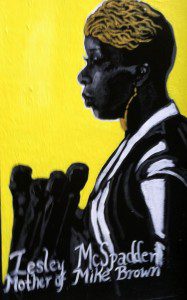 There are probably some who have wondered at my silence in the wake of recent events. As the parent of a murdered child it has been hard to find the words. My thoughts, prayers, and love go out to the mothers, from one mother to another, now and always. Because I believe #blacklivesmatter
The photo of the mother of Mike Brown that accompanies this piece is from a moving mural by lead artist Sophia Dawson of ilovewetpaint.com . The assistant artists listed are: Shianti Brachter, Rashawn Love, Micaela Anava, Sarah Fowler, Javier Gaston, Camilo Greenberg, Michele McPhun, and Sepa Heimuli.
I thank them and their art for helping me to finally find some words.
Here they are:
Big and Little Black Lives Matter
This is some writing that's fueled by tears
Born in deep pain, and fed on real fears.
Most days it's sad thoughts, not words that appear-
For people taken too soon, people who still should be here.
These thoughts are from a mother whose child is gone
I understand these women whose purpose has passed on.
I applaud those with the strength yell loud,
The closest they can get to their babies is to reach at a cloud.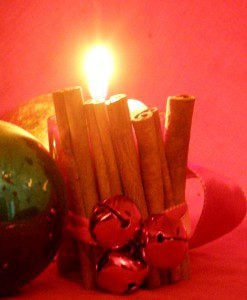 New Yorkers and those within shouting distance please join me as I offer the opening blessing, tarot readings, and light a candle alongside my new friends at the Esoterico Collective in Brooklyn on Saturday December 20 at the Winter Solstice Fundraiser for Equality. 100 % of the proceeds will be donated to Healing Justice for Black Lives Matter and Equality for Flatbush.
"The Esoterico Collective stands in solidarity with the families of Eric Garner, Akai Gurley, Aiyana Stanley-Jones, Duanna Johnson, Mike Brown, Rekia Boyd, Tamir Rice and too many others whose lives have been cut short and impacted by police brutality. This open house event will take place on the Saturday just before the Winter Solstice, raising much needed monetary support for organizations doing work around issues of anti-Black racism and anti-police repression. We are asking for donations of $25 and up for each 20 minute session. The services we will provide include Tarot, Reiki, Ayurvedic Consultations, Astrology and I Ching readings (other modalities TBA)." Click here to reserve an appointment, or just show up between 1-5 on Saturday, hope to see you there.