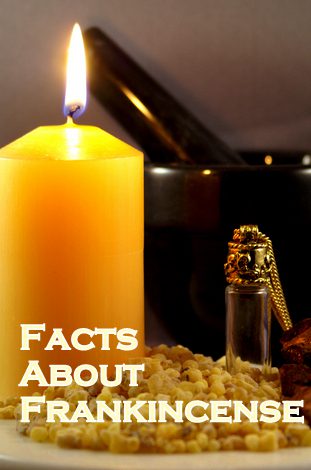 For many Frankincense and Myrrh are the first introduction they have to the magickal world. Along with Gold they were gifts for the Christ child brought by the Magi. Both Frankincense and Myrrh are actually resins that come from the same plant family, Burseraceae. They have also both been in use as sacred perfumes for over 3700 years. To learn more about Myrrh check out last week's post Magickal Uses of Myrrh, now to look at the facts about Frankincense.
Frankincense gets it's name from the Old French Franc Encens, which roughly translates to free incense. In Arabic it is called luban, which means "milk." The specific plants Frankincense, also known as olibanum, is derived from are the Boswellia Sacra and Boswellia Carteri. These species are found most often in the Middle East, Africa, India, and China. Because it has been highly valued for ages there has been much myth surrounding it's collection, and tales of monsters guarding the fragrant prize are quite common. All I have to say about that is "beware the frankincense monster." According to the Natural History Museum Frankincense was used for so many spiritual ceremonies it became known as "odour of sanctity," and it is still commonplace in many Catholic churches today.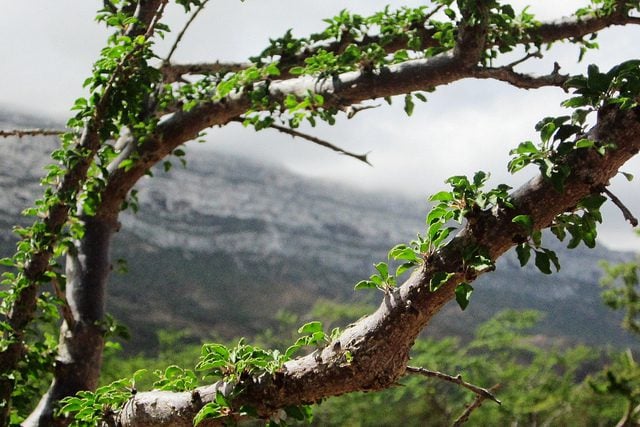 Frankincense Facts and Fictions
Frankincense oil is believed to help remove stretch marks.
Even the smoke is said to have both disinfectant and antiseptic properties.
Ancient Egyptians believed it cured a broken head.
Red colored Frankincense is harvested in the spring, while white colored is harvested in the fall.
It was fed to elephants that were used in battle to make them ready for a fight.
Traditionally Frankincense was said to be most effective when burned in the morning.
Historian Pliny the Elder wrote about Frankincense as a possible antidote for hemlock poisoning.
Even the Roman Empire prized Frankincense, and it is said that Augustus Caesar sent 10,000 troops to Arabia in the 1st Century BCE to discover a source. They were unsuccessful.
In Ancient Egypt it was considered the sacred sweat of the Gods.
Magickally Frankincense has many uses. It is said to bring on peace, release stress, and connect one with the divine. Some believe it helps to connect the lower chakras with the solar plexis, and move the energy up to the higher realms. The following spell formula includes two Yule favorites Frankincense and Myrrh, and can be used anytime.
Peace Oil – To bring calm and peace of mind. This magickal oil can be worn on the body or place a few drops on a candle to bring about serenity.
25 drops Coconut oil
15 drops Frankincense oil
10 drops Lavendar oil
5 drops Myrrh oil
Warm coconut oil slightly til liquefied . Add frankincense, lavendar, and myrrh oils. Consecrate the mix by gently throwing it into the air to infuse it with the energy of the invisible, or choose whatever other blessing you prefer.
Wishing everyone a blessed and magickal Yule season !