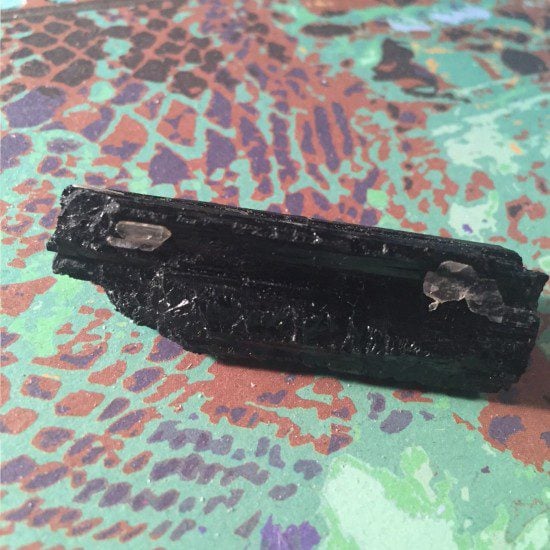 There are many different magickal ways to attract love into your life. Crystals can be one of them, most specifically the semi-precious stone known as Black Tourmaline can be of great help. Also known as shorl, this stone is one of serious healing and protection. Many times when people are having difficulty with love they are in a sad and depressed state. This mindset makes it even more difficult to find love. Tourmaline can help change that by absorbing negativity, and healing past love difficulties. One of the great things about this stone is that it just doesn't absorb negative energy, it transforms it into positive healing and opportunity.
Black Tourmaline Spell For Protection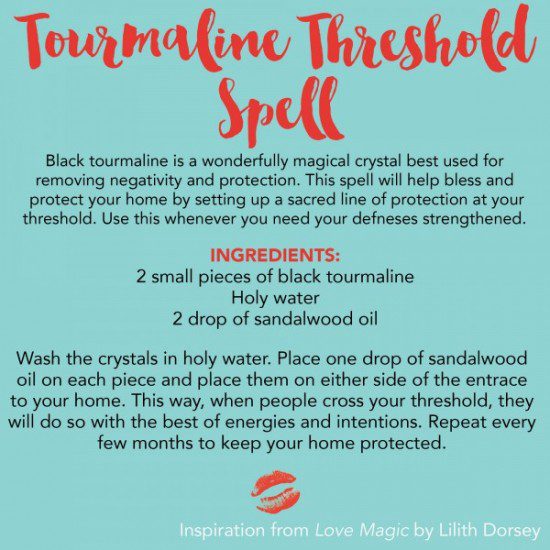 Ways to Use Tourmaline
Wear It– Black Tourmaline is highly effective when worn as jewelry. This allows the stone to be close to your skin and have a positive effect on your entire body.
Carry It– Even if you can't wear tourmaline, you can carry it in your pocket or medicine bag to help bring it's healing and positive energy to you. Used this way it helps to ground and center your energy, as well as relieve unnecessary stress.
Meditate – Black Tourmaline is a great stone to use for meditating on blockages and problems in love. Place it in the center of your altar or ritual space and begin to let it work. Another good idea is to place them in your bedroom or work area to help guide you through the day and night.

Spells – You can even use Black Tourmaline in your spellwork. Try out the house blessing and protection working above, or design your own.
For more information on spells and rituals to bring love into your life please see my new book Love Magic, now available wherever books and ebooks are sold.