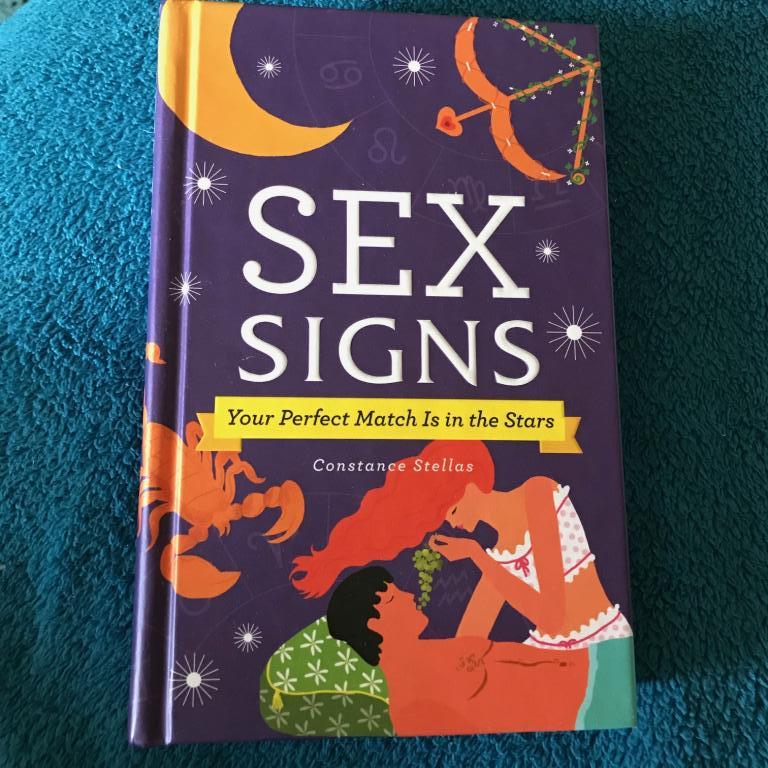 The connection between astrology and everything excites me so when I was given the opportunity to review Sex Signs by Constance Stellas I welcomed the chance. When I started looking at this book, I realized I've had long term relationships with a Virgo, a Taurus, another Aries, a Gemini,a Cancer, a Leo, damn I've almost sampled all the signs of the Zodiac. While this Sex Signs book only has 255 pages is packed full of information about every sign.
Like most people I know I opened the book to my sign, Aries are always first, so this makes it really easy. She talks about how we rams are very horny, pardon the pun. I'm not arguing. Stellas then goes into detail about who signs are compatible with in bed and out. This section is called the "Hot and not-so-Hot" combinations. Personally for me much of this information is right on. Stellas makes several associations that I feel other astrologers may have missed. There is information on how different signs can connect with each other, and if you're in one of these combinations this can be very helpful. Some of the information seems a little basic, like Leo men like to hear how big their penis is, which could probably be said about almost every sign. However, Sex Signs is a useful book that would make a good compliment to any Astrology library.
Constance Stellas has over 25 years of experience practicing astrology. According to her biography she is the astrologer for Huffington Post and a contributor to THRIVE Global. She is the author The Astrology Gift Guide, Advanced Astrology for Life, The Everything Sex Signs Book, and the graphic novel series Tree of Keys, among other titles. For more information please see her website ConstanceStellas.com.
As always if you have enjoyed what you read here please remember to like, comment, and share.