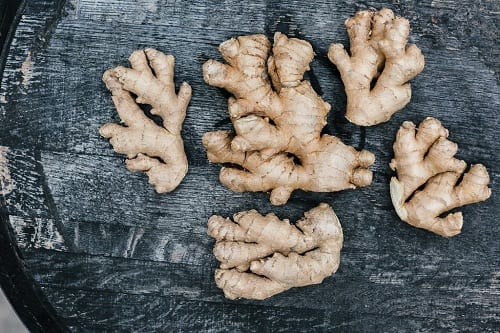 Ginger is one of my go to spices for both magick and natural medicine. The botanical name for this plant is Zingiber officinale. People also call it Jamaican or African Ginger, as it is used heavily in both of those cuisines. Lots of people are also familiar with it as a primarily ingredient in Asian cooking, especially since it has been used in China starting around 500 BCE. Actually what is used most often isn't really a root, but instead an underground stem. The English King Henry VIII was even known to recommend ginger as a way to combat plague.
It believed to by ruled both by the Sun and the planet Mars. In the Norse pantheon the plant is said to be honored by the Good Dwarves. While in the Hindu tradition Yogis and other Holy people are said to drink a fermented brew of ginger, pepper and lemon. Luckily for us, there are many different magickal uses for the plant.
Using Ginger in Your Magickal Life
Grow a Ginger plant in your home to promote luck and success.
Like I mention in my book Love Magic, you can carry it in your pocket to increase passion and sensual energy.
Tossing a root into the sea is said to calm any impending storms.
Sprinkled in your purse or wallet, the powdered root is said to attract money.
Added to incense it can be used to cleanse ritual tools and spaces.
In general this plant is said to raise psychic ability and awareness.
If you carve your initials into a piece of ginger and give it to your love, it is said to help solidify your relationship.

Place a piece directly under your bed to chase away nightmares.
Use this in connection with the Strength Tarot Card for greater understanding of this energy.
Please be sure to check out the other posts in our Herbal Magick series. As always if you have enjoyed what you read here, please remember to like, comment, and share !