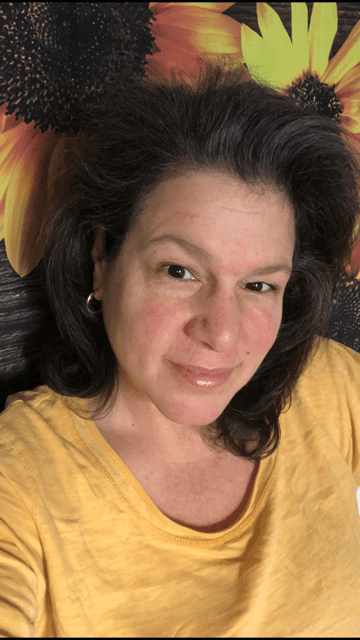 It's time for more Divination Space Station where we interview some of the top psychic readers around. Recently I had a chance to talk to Hope Romano (we're old friends and actually went through grade school together,) her stellar blog Dear Queen of Wands provides advice and guidance for all who seek it. Let's hear what she has to share with us !
When did you start divining? With what method?
It was that magic 8 ball as a kid; I was obsessed. In my twenties, I began dabbling with tarot after receiving a Rider-Waite-Smith deck as a gift from my brother. I read introduction books to Wicca, tried simple spell-work, and got my first pendulum.
Which method do you use most often now?
Tarot. I've been studying seriously for several years and recently started doing free monthly advice readings on my Dear Queen of Wands blog. I love all the different ways you can use the tarot, from divination to meditation to sparking your creativity. I deliver simple everyday guidance on IG and began writing a daily tarot haiku on Twitter as part of my 2022 spiritual practice.
How important is the choice/phrasing of the question?
I find that the intention is the most important thing, so I don't get hung up with particular phrasing. But open-ended questions seem best since it allows more information to flow forth. Simply asking, "What do I need to know right now?" is perfectly suitable. The questions I receive for my blog vary, but the energy behind the seekers' words evoke all of the insight needed.
Do you have a yes/no method of divining you recommend?
When I began mediumship classes and connecting formally with my guides through visualization, they helped me develop a compass of sorts in my mind's eye. I ask the question internally and if the answer is yes, the needle appears above my head to the right. If the answer is no, it pulls to the left. As a more visceral technique, you can stand up, take a deep breath, and ask the question out loud – if your body leans forward it means yes; backward means no. Play around and see what works for you.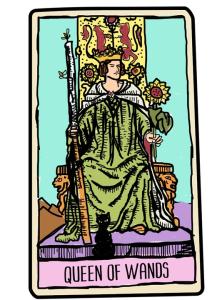 Is there any advice you have for newcomers when using divination?
Keep an open mind. Something might not make sense to you now but may later on. Or perhaps never. As you learn and try new things, take what resonates and leave the rest. Also, try to find a divination sister or brother. Being true to yourself and exploring your personal path can be tricky if your friends and family don't understand. Having a support system will make it easier to do you, boo.
Are there any new projects you are developing?
I've been thinking about a community tarot circle, where people could come to learn, practice, and collaborate. There's plenty of free content available online but I'd like to facilitate an in-person group to process together, share card interpretations and provide decks to try out. I feel like this would be a welcome opportunity once the pandemic surges are under control.
As always if you have enjoyed what you read here please remember to like, comment, and share !