Have you noticed a disturbing pattern in the Christian community? It seems like every day another Christian leader is tumbling from their perch of prominence, there's nothing new about this pattern.
Conservative news outlets
Preachers
Conservative politicians
The latter who aren't true conservatives, pimped the church for their selfish personal gains. This is very anti-Christian itself! Jesus, our Lord and teacher taught His disciples not to use their positions for earthly gain and to do the opposite — humble themselves (Matthew 23:12)!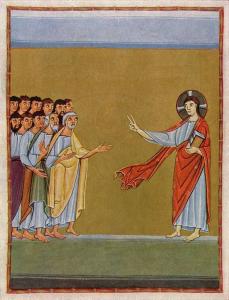 You'd think persons who call themselves "conservative" would remember these fundamental teachings of Jesus and our Jewish stepfathers; who also forgot their beliefs in expectation of an earthly Messiah to establish a great earthly kingdom.
This post isn't to throw stones at anyone, but to share my personal experiences about God's loving discipline for myself and His people (Proverbs 3:11-12). We should know pride comes before the fall!
My Fall and How it Humbled Me!
My faith journey began in Italy when I was young, I remember walking through the streets of the once-powerful city of Rome, the ruins testify of how earthly greatness is temporary and puffs us up.
My family settled in the Southeastern United States where I grew up in the church. However, in college, I finally won the popularity contest and walked away from Christianity altogether.
I became a seeker who tested the religious waters from Hinduism to Judaism. The only time I went to a church was with Catholic women I was dating at the time.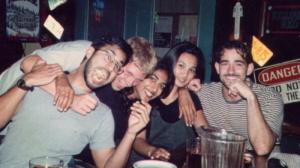 The more I sought God, the further I got from Him. My Christian friends cautioned me about my lifestyle choices and I assured them, "I got this, I'll be okay." Popularity had allowed pride to blind me.
It wasn't until my best friend, who was Hindu, confronted me about my hypocrisy, "You're no Christian, and your Bible is just a big black book under your bed."
Afterward, I tried to change my ways to no avail. One night while drunk, I climbed a tree and cried out to God in the darkness of the night. A few months later I suffered a traumatic brain injury in a serious car accident. I became partially paralyzed and legally blind as a result.
I made a covenant with God, give me back the ability to walk and I will live for You. God humbled me, He has been faithful and I have strived to keep my covenant with Him.
Not so I can be prideful again, but to be faithful. God humbled me to make me into a disciple, not to discipline me. While most of us like the "idea" of humility, we don't like being humble or humbled.
Our Jewish stepfathers faced the same dilemma. Humility is one of the top Jewish values (virtues) (2 Chronicles 7:14, Proverbs 22:4). The Talmud emphasizes humility.()
Humility lived out.
Charity for the needy.
Honesty in all situations.
Temperance with others.
Yet, time and again pride developed amongst God's people. These are virtues Christians also strive for, we can learn lessons from our Jewish stepfathers, pride blinds us to the truth.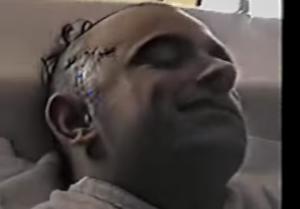 We like the idea of humility, but not the application of it. A couple of years ago I had a literary agent tell me, "Christians don't buy books about humility." I understand because I didn't like God humbling me with a brain injury. While humility is a noble idea, it is an unpopular practice.
Even Christians prefer to "walk" in power. Like our Jewish stepfathers, we've become indoctrinated with earthly greatness and power. Even the smartest Christians have settled just to talk the talk and fail to walk the walk!
Walking by Faith?
The diagnosis after my accident was I would never walk again. This wasn't just humbling for a 22-year-old, it was scary. Yet, God reminded me we're called to walk by faith, not by sight (2 Corinthians 5:7).
I remembered our rabbi's call for us to humble ourselves and not use our position for selfish gain. He declared His Kingdom is not of this world (Matthew 20:25-29.) This was a fact our Jewish stepfathers didn't understand.
Many of the Jewish patriarchs of the faith once walked humbly with God, the same heroes belong to our Christian faith.
Abraham(Genesis 17:1-2)
Moses(Deuteronomy 34:10; Hebrews 11:24-28)
Elijah(1 Kings 17:1-2; 2 Kings 2:11)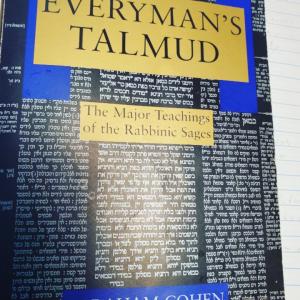 I am not Jewish, but an observer of the faith, because our faiths are spiritually intertwined. I welcome the Jewish columnists or readers to walk with me on my journey of faith, let us help each other. Because, whether Jew or Gentile (Galatians 3:28), we are each called to walk humbly (Micah 6:8)!