Over the last few years, there has been a rise in anti-Semitism. But we shouldn't be surprised by this hatred of God's people. Let me be clear when I talk about Jewish people I am not being anti-Semitic.
I am referencing them because we're connected as the people of God. The term Judeo-Christian has been used for more than a century to reference the connection between the two faiths.
We forget the heroes of the Christian faith were Jewish, whose lineage led to the birth of Jesus, the prophesied Jewish Messiah (Matthew 1: 1-17, Luke 3: 23-38). Yes, Jesus was Jewish!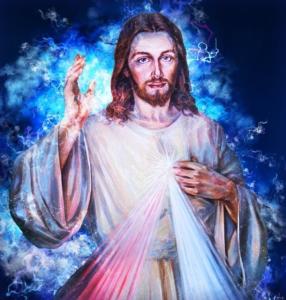 Of course, popular TV series and movies don't help because Jesus is portrayed as a white man. Most of us have forgotten about the Jewishness of Jesus because our culture has Americanized Him.
Since we neglect to address the Jewish lineage of Jesus, we shouldn't be surprised by the spread of anti-Semitism.
Anti-Semitism?
The term anti-Semitism has been around for a while and with good reason because God's people aren't of this world and operate in different ways; we don't operate in pride and power, but in humility and service to others. Anti-Semitism is resentment against or hatred of the Jewish people, the people of God.
The term "anti-Semitism" was first coined by a German journalist in 1879 to describe the growing anti-Jewish campaigns underway in central Europe. But anti-Semitism has been practiced since God set His people apart from the world.
After Satan fell to earth due to his pride (Isaiah 14:12-16,) he led man astray (Genesis 3:1-24). However, God set apart a people and nation unto Himself through the lineage of Abraham — the Jewish people (Genesis 12:2).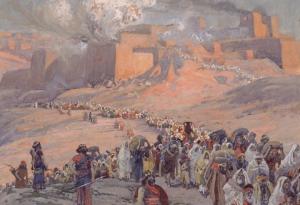 God's People?
Since then, Satan has targeted God's people through hatred. Over the millennia we've seen this hatred of God's people play out repeatedly.
Egyptian exile of God's people.
Babylonian exile of God's people.
Roman persecution under Herod.
The Holocaust of the Jews.
The persecution of the church in Asia.
To this list, you can add the 21st-century church. Scripture says in the last days, the persecution of the church will increase (2 Timothy 3:12). The Apostle Paul also points out that through Jesus; believers are adopted into the family of God (Romans 8:15; 9:26, Galatians 3:26).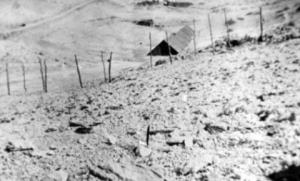 Our sonship through Jesus makes us heirs of the sufferings of God's people (Romans 8:17). In this life God's people will be hated, our home is with God in the next life.
Being a part of the family of God requires us to live differently and the world will hate us because we are different. Jesus warned His followers because the world hated Him, it will hate us also. We are to be separated from the world, not from the people of God (John 15:18-19).
To be anti-semantic is to be anti-Christian, if Jewish people are hated and persecuted, so will Christians.
Persecuted?
I have heard a lot of Christians complain they feel like they're being persecuted for their faith. Let me be clear, our first world problems don't compare to the torture of the first-century church or even the church in Asia today.
Being uncomfortable or not getting what we want isn't persecution; it is simply being different from the world we live in. Most of the disciples were martyred for the faith, many were crucified.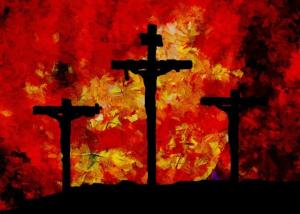 Peter – crucified
Andrew – crucified
James, son of Alphaeus – crucified
Philip – crucified
Simon – crucified
Bartholomew – crucified
The late Roger Palms once asked me, "Were they crucified or surrendered?" When we become a part of the family of God we surrender to His ways. Like our Jewish stepfathers, we humble ourselves unto God's will (Romans 12:3, Philippians 2:3).
The Apostle Paul says to consider it pure joy when we face hardships (Romans 8:18, Colossians 1:24). This is also the hope for the victims of anti-Semitism.