After my accident I was bedridden for a month, while I was comfortable and healing from my accident, I was getting weaker. Depression was tempting me to give up on life. My body didn't work like it used to anymore.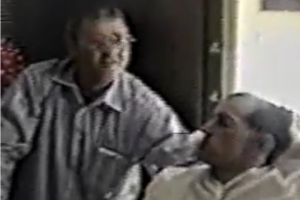 My doctors were persistent in keeping me active. I learned the need for staying active and its benefits on the body and brain.
Strengthens muscles
Increases oxygen flow to the brain
Although it seemed counterintuitive for someone who had endured such physical trauma, physical challenges were the best route to getting stronger. If I had remained stationary, my muscles would have atrophied. This physical principle applies spiritually as well.
The Apostle Paul taught the early church about this principle also (1 Timothy 4:18). We as believers cannot become comfortable in our faith, true faith stays in action—it isn't inactive!
Comfortable and Untested Faith!
Faith does not flourish in comfort zones. We see this in the early days of our Jewish stepfathers. After God delivered them from Egypt, they wandered in the desert for 40 years relying on God to guide and provide for them.
It wasn't an easy journey, although it should have been, for 40 years their faith was tested. Once they settled in the Promised Land they cried out to God for earthly leaders to establish an earthly kingdom (1 Samuel 8:8-15).
They wanted to fit in and be comfortable here in this world. Time and again their earthly kings would walk away from God. God's people got comfortable and then came the hardships; this pattern would humble them and make them yearn for a Savior.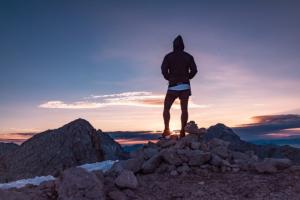 Getting comfortable in our faith can lead to spiritual atrophy.  Jesus took His disciples to a mountain top, but wouldn't let them stay (Matthew 17:1-10). Jesus knew our faith grows in the valley because nothing grows on a mountaintop, they are just experiences. We are called to be servants in the valley, not worshiped on the mountaintop!
Top of the World?
After decades of being on top of the political world, conservatives are losing ground and again God's people are crying out for an earthly Savior to make them into a great nation.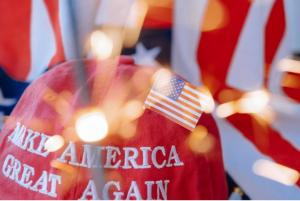 Likewise, in recent years Christianity in America has been on the decline. The Barna Group and other polls show Christianity is on the decline.
Fewer Christians are attending church.
Only 65% of Americans identify as Christians.
Only 64% of millennials attend church regularly.
Polls also indicate that more pastors are leaving the pulpit before retirement age. The pandemic only exacerbated this decline. But comfortable Christianity has been around for decades.
Pride keeps us on the mountaintop, humility is found in the valley. Many have bought their fire insurance, only to settle for playing with fire and not the good kind that tests our faith!
Tested!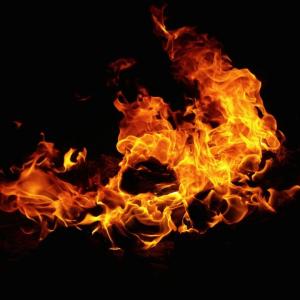 When I was young I was told a faith that can't be tested cannot be trusted. We don't need faith when we are on the mountaintop and comfortable. We don't need faith when we are living our best lives now.
We need faith when we are in the fires of life. Our Jewish stepfathers understood the importance of a refiner's fire (Job 23:10, Proverbs 17:3, Isaiah 48:10). A refiner's fire has a couple of purposes.
It purifies
It strengthens
When our faith is tested in the trials of life it gets stronger (Romans 5:3-5, James 1:12). Comfort zones have the opposite effect. Faith flourishes in the fire and flickers on the mountaintop. This is why a comfortable faith is a dangerous faith that cannot be tested!