Much has been said and written about the Avengers: Infinity War trailer already. Who is Tony Stark apparently mourning? Does Vision survive the loss of his Infinity Stone? Whose side is Loki on, anyway?
Those are all worthy and important questions. But as I watched, one question trumped all.
Captain America has a beard?
In a team already sprouting with notable facial hair (how long does Tony Stark spend trimming that goatee, anyway?) it's clear that ol' Cap is bringing his whiskered A-game to the party. And while Avengers: Infinity War won't be out 'til 2018, Steve Rogers' new lumberjack look reminds me what a banner year it's been for bristles.
So, given that it's the season for awards and "top whatever" lists now, I thought I'd offer one of my own: The year's best performances by facial hair.
7. Logan's in Logan
Nothing says, "Man, I'm tired of the world and this adamantium skeleton of mine is really killing me" like Logan's unkempt, grizzled beard.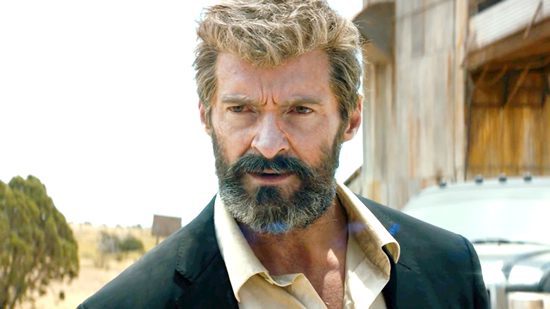 6. Aquaman's in Justice League
Justice League might not have done everything right, but it knew enough to slap an impressive array of whiskers on its most prominent Atlantean. One question, though: Wouldn't all that hair be, like, a literal drag while swimming?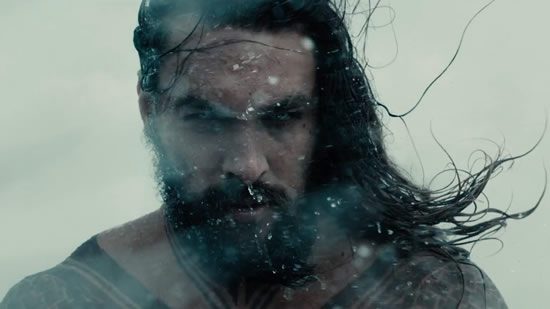 5. Niander Wallace's in Blade Runner 2049
When it comes to replicant manufacturing, Mr. Wallace is top dog. But as the creator of synthetic life, he sees himself as more than just a businessman. He considers himself to be akin to God. No wonder he sports a Jesus-like beard.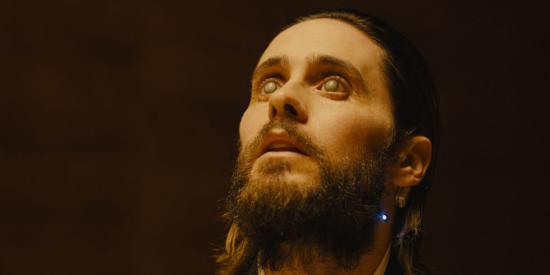 4. Whiskey's in Kingsman: The Golden Circle
Mustaches have had a tough go of it as late, but Whiskey—channeling a Cannonball Run-era Burt Reynolds with his oh-so-cool soup strainer—reminds us all how awesome they can be.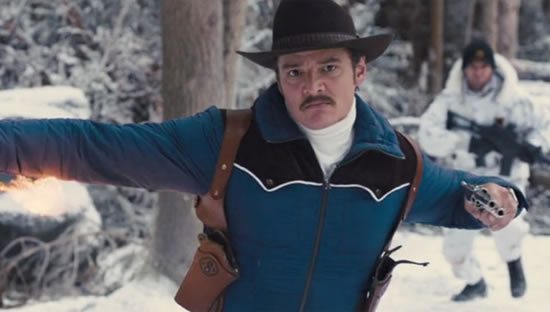 3. Caesar's in War for the Planet of the Apes
OK, so it's not as if Caesar worked particularly hard on his look. He came by his facial hair—and all the rest of his hair—honestly and naturally. Still, would Caesar have been as charismatic and intimidating without it? I think not.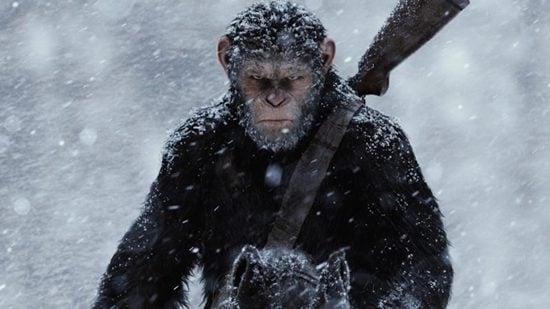 2. Hercule Poirot's in Murder on the Orient Express
Was there any doubt that Mr. Poirot, the self-proclaimed greatest detective in the world and bearer of perhaps the world's most fabulous facial hair, not make this list? We would've lost our Marples.
1. Greg's in The Disaster Artist
No, Greg doesn't have the most impressive crop of whiskers on this list. But this beard—literally "hair" one day, gone the next—is the only one that actually impacts the movie's narrative arc. And that makes it … un-fur-gettable?