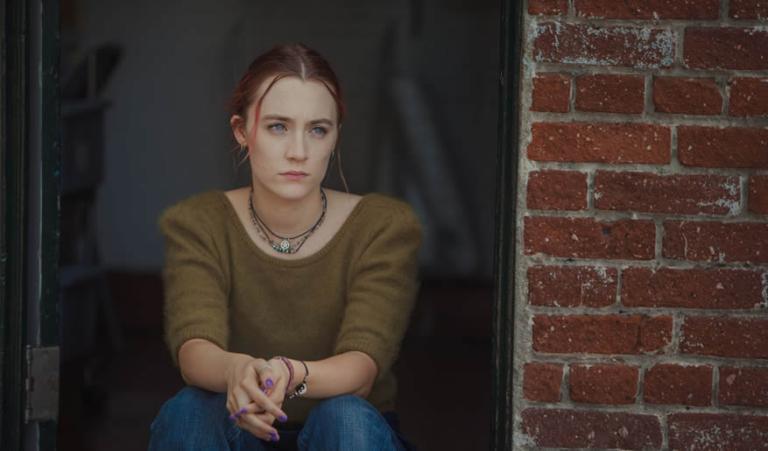 Everyone loves Lady Bird.
The little indie coming-of-age dramedy boasts a 99-percent "freshness" rating on Rotten Tomatoes. It's raked in a bevy of awards and nominations already, with more on the way. Heck, it landed in my top three movies of 2017, even though it's about as family-friendly as midnight trip to a blue-collar Boston bar.
Yes, it's harsh. But it's beautiful, too—powerful and poignant and surprisingly relatable.
Director Greta Gerwig tells me that she's had men in their 70s come up to her and say—of the Catholic-school senior (played by Saoirse Ronan) with the pink hair and the self-selected name—"I am Lady Bird," Younger moviegoers have told her they see themselves in Marion, Lady Bird's mother (Lauri Metcalf). As quirky and indie and off-center as the story may be, people find their own stories somehow in it. In Gerwig's opinion, it proves the old storytelling adage: "The more specific something is, the more universal it is."
I talked with Gerwig shortly after the Golden Globe nominations were unveiled, of which
Lady Bird
snagged four, including one for Gerwig's screenplay. She didn't get a nom for her directing, but she was in no mood to bemoan the snub. "For [
Lady Bird
] to be received like that, it's the most incredible thing," she said.
Part of Lady Bird's universality is rooted in its main characters, Lady Bird and Marion. The two spar like weary boxers, but they're practically best friends, too. In the clip below, you can see them shopping for a prom dress—a scene that sums up their relationship beautifully.
"I think sometimes in movies mothers are assigned to be either monsters or they're perfect," Gerwig says. "That gives mothers very little wiggle room. … Most mothers I know love their children, and they're doing the very best they can for them."
But the "very best" isn't perfect, especially when Mom is trying to overcome the scars from her own upbringing. At one point, Marion lets slip that her own mom was an abusive alcoholic and … just leaves it there. It sits with us, just as it does with Lady Bird.
But as much as Lady Bird is about family in all its messy beauty, it's also about faith.