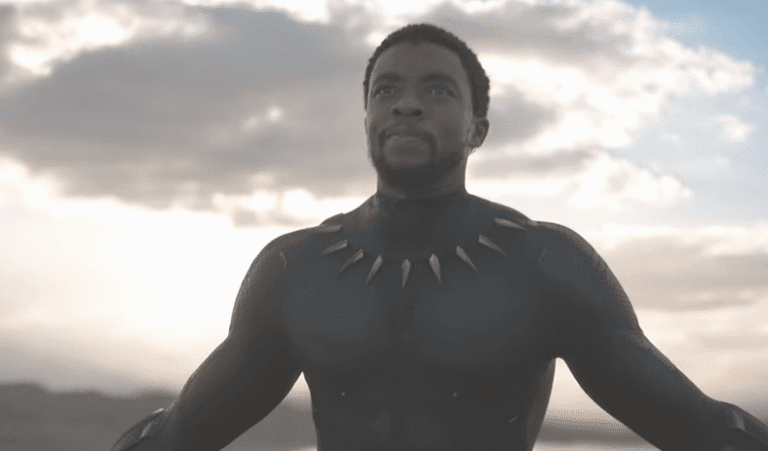 T'Challa's in heaven, or something close to it.
The newly crowned king of Wakanda stands under a star-dappled sky—a temporary tourist in the land of his ancestors—and he talks with his father, T'Chaka, who died not long before.
"You are a good man with a good heart," T'Chaka tells him—not as a compliment, but as a warning. "And it is hard for a good man to be king."
Black Panther officially opens today. I realize that a lot of you haven't seen it yet, and I don't want to get into spoilers. But I did want to unpack that line a bit more. For me, in some ways, it forms the core of this very good superhero movie. Underneath the fantastic action sequences and the beautiful imagery and the nods to real-world issues, that's what Black Panther's all about. How does one be a good man (or woman) in a not-so-good world? How do you follow a path of righteousness when that path looks like it just might lead off a cliff?
It's not just T'Challa asking this question, by the way. Most of Black Panther's prime players ask themselves what it means to do and to be good—whether they can afford to be good. The answer isn't always obvious.
But T'Challa's confronted with that question the most, and in part because his own kingdom is so unusual.