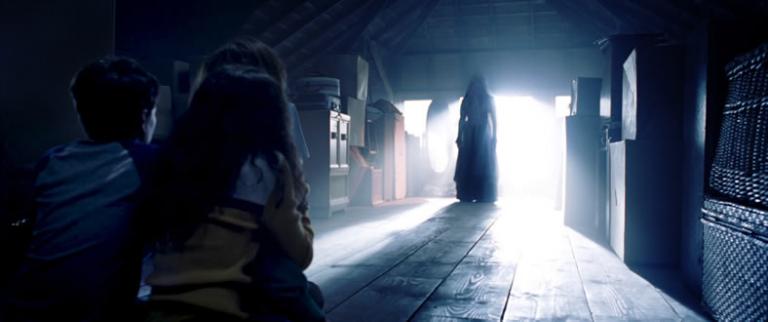 I've written plenty about the spiritual dichotomy we find in horror movies. For lots of Christians, they're an automatic no-go. And yet, these same films are often the only ones that have permission to explore big spiritual issues, from the eternal conflict of good and evil to what might lurk in the hereafter.
The Curse of La Llorona—heading to theaters this weekend—comes freighted with loads of spirituality to go along with all its jump scares. Not all of it is explicitly Christian: A shaman, blending folkloric superstition with Catholic tradition, tries to fend off the monster. Once a priest, he admits he turned his back on the church. But turn his back to God? "Never," he says.
At a recent film junket in Los Angeles, I talked with a number of folks involved with The Curse of La Llorona, including director Michael Chaves and actor Raymond Cruz, the guy who plays the movie's man of faith. Here's a bit of what they had to say about the movie's sense of spirituality.