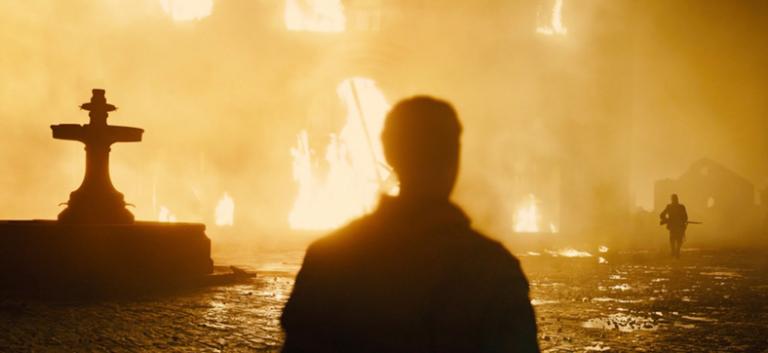 It's never easy to piece together these "best of" lists, but I especially struggled this year. First, there's the funky criteria that Watching God tries to adhere to: cinematic, storytelling excellence coupled with strong, often spiritually resonant messages. Then there's the perennial difficulty of pitting very different movies against one another. (Can you really say that a difficult, moving drama like Waves is better than this year's clever retelling of Little Women, for instance?)
But this year, for the first time in a while, I didn't walk out of a year with a "favorite" film. There was no Roma, no Room, no Dunkirk that felt a cut above all comers. My three top films could've been flip-flopped depending on the day, and the year's cinematic parity was such that the films listed in the paragraph above didn't even make my Top 10. (But they might've had I written this yesterday.)
But enough caveats: Let's dive in.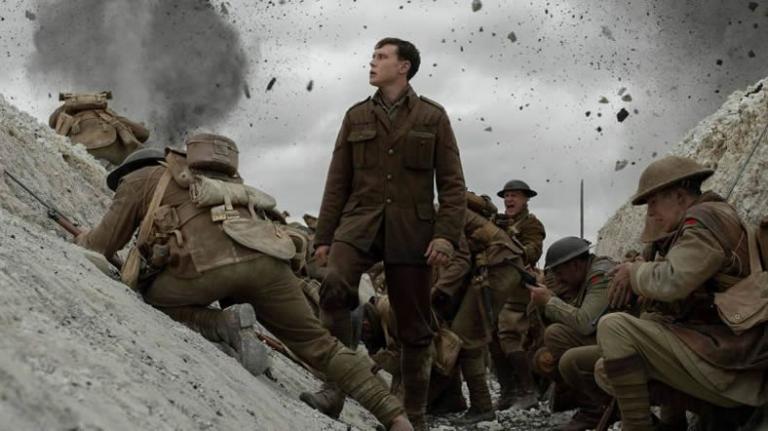 1. 1917
Maybe I'm a sucker for war dramas. This is the second time in three years that Watching God pushed a war story to the top of the list. But Dunkirk and 1917 are very different movies. Christopher Nolan's Dunkirk, predicated on one of the most inspiring vignettes from World War II, is a 90-minute sprint across three different timelines, showcasing heroism of soldiers and civilians alike. Sam Mendes' drama focuses on just two British soldiers (played by George MacKay and Dean-Charles Chapman) slogging across nine miles of hellish No Man's Land. The characters here are heroic, sure, but it's a different sort of heroism—more intimate, more poignant, set as it is in a war that then, and now, feels a little senseless. I used a quote from Winston Churchill in my Plugged In review of the film: "If you're going through hell, keep going." 1917 shows us how close to hell war can be, and the inspirational courage it takes to keep going.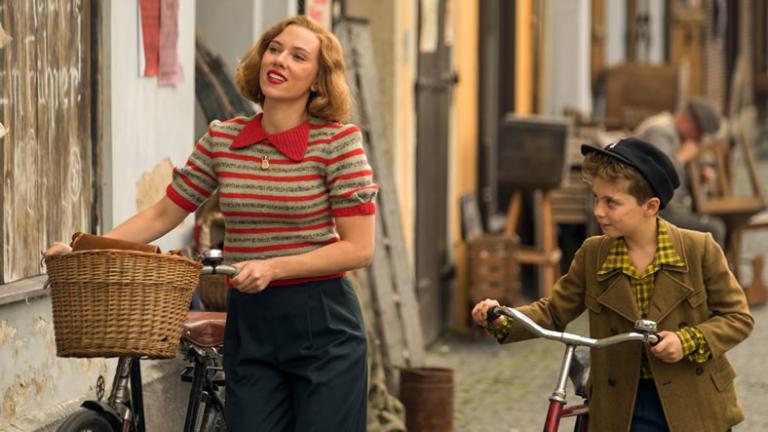 2. Jojo Rabbit
Directed by the oh-so-clever Taika Waititi (What We Do in the Shadows; Thor: Ragnarok) Jojo Rabbit has stirred almost as much controversy as acclaim. Its primary hero, after all, is a 10-year-old Nazi wannabe (played by Roman Griffin Davis) who pals around with an imaginary Adolf Hitler (Waititi himself). But just as Jojo's mother, Rosie (Scarlett Johansson), hides a Jewish girl in an attic, the movie itself conceals depth and heart in its satirical silliness. It reminds us that pain, confusion and fear are often at the root of our worst decisions, but that love and understanding can help bring us back. It's a little like 1917 in how it reminds us that success and survival is sometimes about a dogged refusal to give up, and that the decisions we make matter. It's about redemption, too—and how sometimes it's found in the heart of disaster.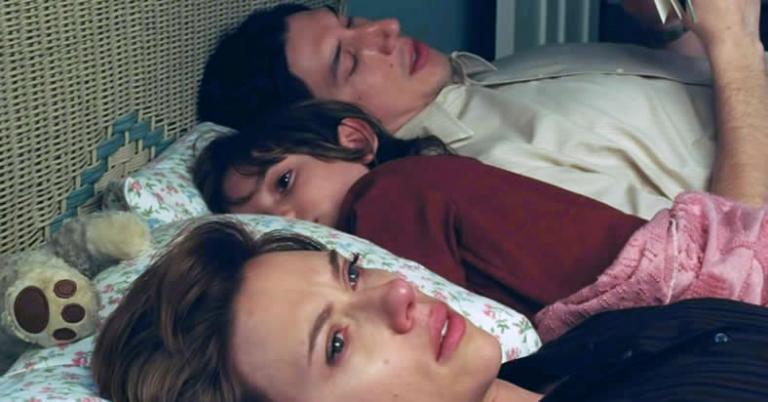 3. Marriage Story
The title is misleading. This is a story about divorce, not marriage, and all the heartache it creates for everyone in its path … except for the lawyers, of course. Adam Driver and Scarlett Johansson (making her second appearance on the list) play Charlie and Nicole Barber, two people who still love each other but who, as the movie goes on, start to hate each other, too. Anchored by some pretty amazing performances (Laura Dern was especially memorable as a take-no-prisoners divorce lawyer), Marriage Story might be the most devastating film of the year, if only because we can see how every tiny misplaced word or misunderstanding leads to such a titanic familial tragedy. But as sad as it can be, Noah Baumbach infuses it with humor, too, and even hope, which makes it a surprisingly watchable cautionary tale.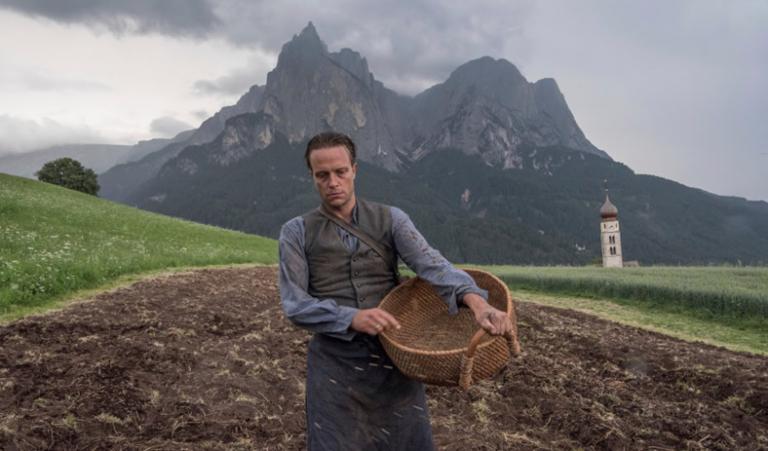 4. A Hidden Life
With all due respect to The Tree of Life, A Hidden Life might just be my favorite Terrence Malick movie. While it still has all the visionary flourishes and dreamlike qualities that Malick's known for, it's also predicated on a surprisingly simple, straightforward story: Austrian farmer Franz Jägerstätter (August Diehl) and his refusal during World War II to pledge his personal allegiance to Hitler. That stance is rooted in Franz's Catholic faith (even if the Catholic Church at the time didn't agree with it), and he knew the potential cost it might exact from both he and his family. And he reminds us all that following Jesus can come with a cost, even if we do our best to ignore the collector.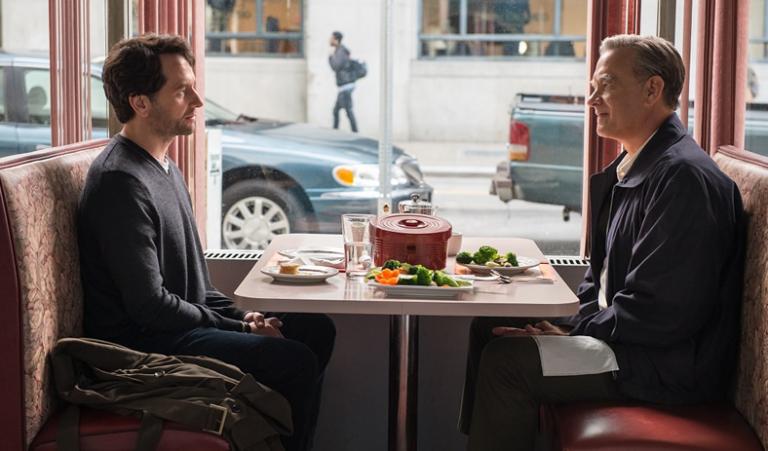 5. A Beautiful Day in the Neighborhood
Every year brings us a raft of strong, resonant and even inspirational films. But it's the rare movie indeed that makes you want to be a better person. A Beautiful Day in the Neighborhood, a semi-fictional account predicated on the very real Mister Rogers, is that rare movie. Fred Rogers, played by Tom Hanks, embodies the concept of intentional grace here, and the heart of this surprisingly daring movie. As he's profiled by cynical journalist Lloyd Vogel (Matthew Rhys), Rogers turns the tables and slowly works his kind, generous hooks into the reporter, gently encouraging him to be kind, to forgive, and to honor even the prickliest people in Vogel's life. The real Mister Rogers, who was an ordained minister, rarely made a big, showy deal of his faith, and neither does this movie. But that faith is a big part of what made Rogers who he was—and the movie doesn't ignore it, either.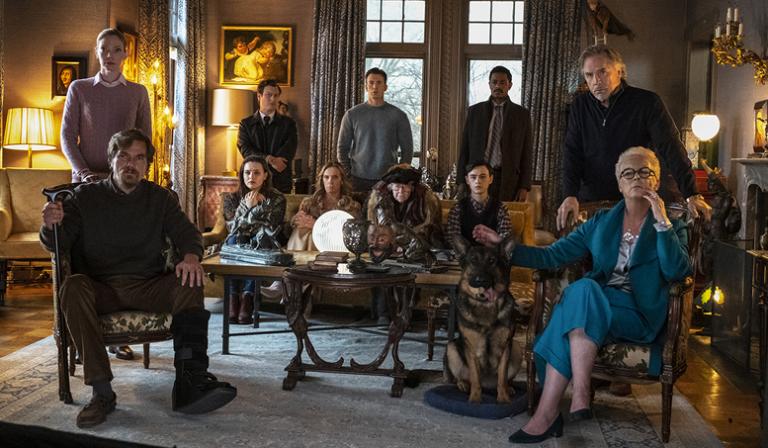 6. Knives Out
I'm a sucker for Agatha Christie-style murder mysteries, so I was pretty pumped about this A-list sleuther from the get-go. And while Rian Johnson-directed comedy mystery wasn't quite the Poirot-like, let's-gather-everyone-in-the-drawing-room-at-the-end-and-reveal-the-killer sort of flick I'd anticipated, that's to its credit. Knives Out is crass at times, but wildly twisty and entertaining and even includes some clever feints toward a hot-button issue or two. But it makes this list, in part, because of its messages of responsibility and kindness: The movie stresses that while a little duplicity is fun and all, sometimes nice folks can have their say, too.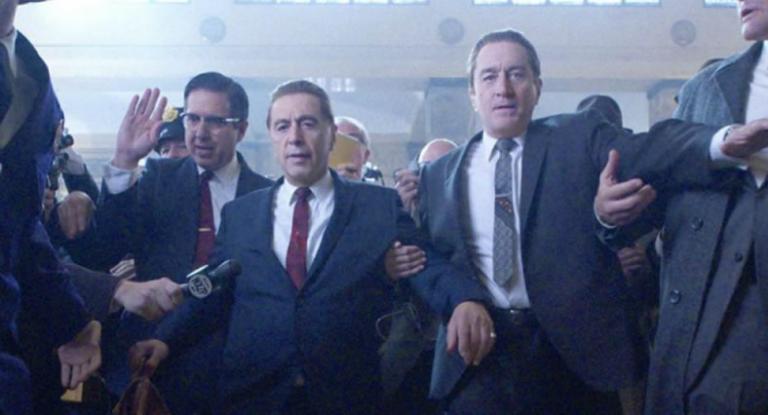 7. The Irishman
Director Martin Scorsese built his reputation largely on his gangster-themed dramas, and this Netflix offering is one of his best. The story centers on Frank Sheeran (Robert De Niro), a "house painter" for the Philadelphia mob who finds his allegiances split between two shady heavyweights: His mob mentor Russell Bufalino (a beautifully understated Joe Pesci) and Jimmy Hoffa (Al Pacino). The Irishman is nearly four hours long, but it doesn't feel it, in part because of Scorsese's magnificent construction and pacing. It is, as you might expect, plenty bloody and profane. But as the story winds to a close, some of our seriously sinful characters feel the tug of faith in their lives—to confess and to try to make some sort of amends.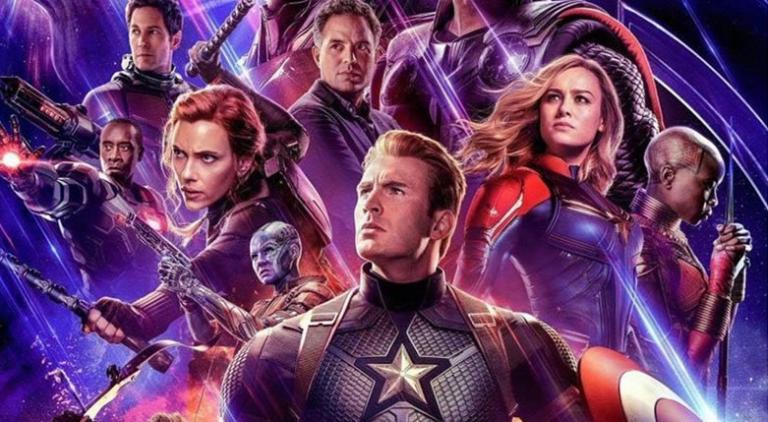 8. Avengers: Endgame
This film could've gone wrong in so many ways. And maybe in a few, it didn't work as well as it could've. I wasn't thrilled with how the movie wrapped up Captain America's multi-movie arc (it felt a little unlike Cap), and Endgame's time-hopping conceit was about as clean and clear as, well, most time-travel stories are (as Ant-Man's Scott Lang pointed out). But emotionally, and as a resounding payoff to a 20-plus movie story arc, it absolutely worked. Endgame managed to be sad and funny and thrilling and inspiring all at the same time—sometimes in the same scene. But even though the film ran nearly three hours, I just needed to see three minutes of it for it to earn a spot on this list for me: When a certain someone picked up a certain hammer.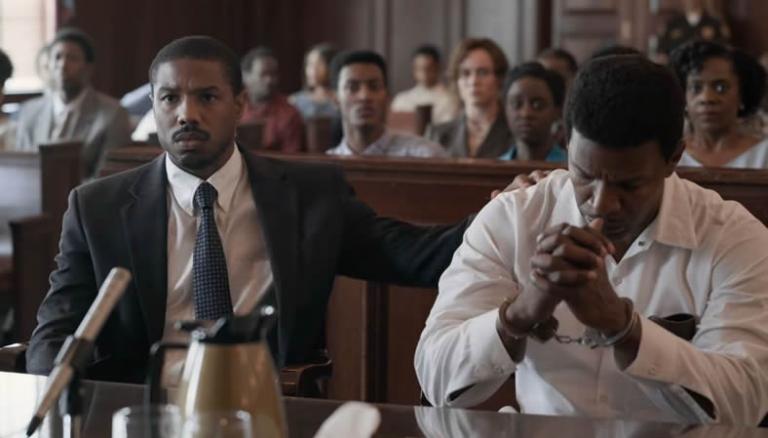 9. Just Mercy
In the hometown of To Kill a Mockingbird author Harper Lee, attorney Bryan Stevenson (played by Michael B. Jordan) seeks to do what Atticus Finch couldn't: Successfully save a black man from an unjust court in a racially riven south. Based on a true story, Just Mercy can feel a little hagiographic at times: We don't really get a great sense of who Stevenson is outside his commitment to the truth and his passion for the underdog. But the messages here—and the performance of Jamie Foxx as the wrongfully convicted Johnny D—sets this movie apart. Oh, and it's pretty obvious that Stevenson's a Christian, too, and his ideals are rooted in the church environment he grew up in.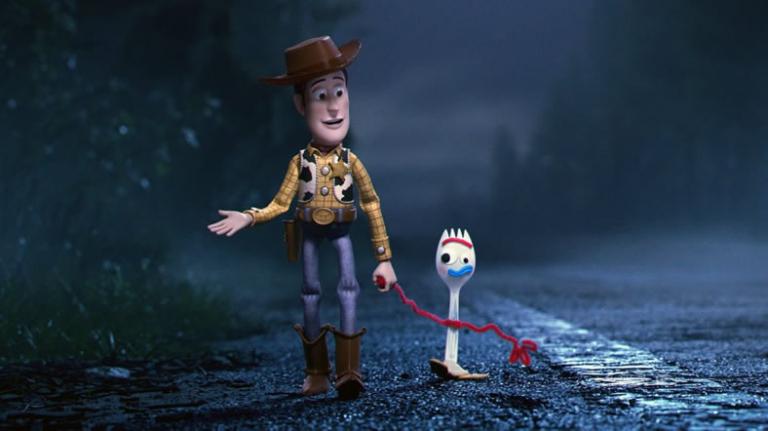 10. Toy Story 4
I was prepared to dismiss this movie. I thought the Toy Story saga had run its course beautifully through Toy Story 3. A fourth movie felt unnecessary at best, or a blatant cash-grab by Disney and Pixar at worst. But you know what? Forky and Woody and this intelligent rumination on finding purpose won me over. This proved to be an unexpected delight for me—charming and funny and whimsical and a little sad. I expected it to fall over like a plastic fork on pipe-cleaner feet, but instead it flew. But Pixar, please: No Toy Story 5.