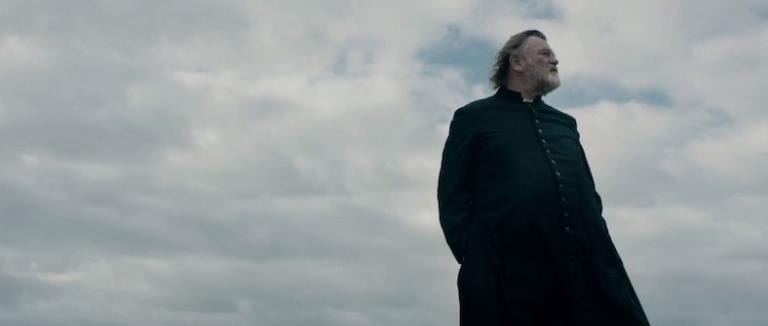 Hollywood and heaven have never been next-door neighbors. Look, most movie studios want to encourage as many people as possible to see their films, and religion is inherently controversial. Unless a movie maker makes up his or her own religion (say, like George Lucas did with the Force), it makes financial sense to just steer clear of the subject.
Maybe that's why some evangelical Christians have taken matters into their own hands and make their own faith-based movies. Lots of Christian moviegoers like those faith-based flicks, and I think their quality is getting better. But I think even those Christian moviemakers themselves would say that they've still got a ways to go before they're able to truly go toe-to-toe with the best secular films.
But sometimes, Hollywood and heaven are closer than you'd think. Sometimes the film industry explores and even embraces spirituality—creating provocative, resonant and even inspirational films, and this past decade has been a surprisingly rich wellspring of them.
It's been so rich, in fact, that I had a hard time narrowing down this list. So instead of your typical top 10 countdown (soon, you can find a more typical "best of" rundown from me on the Fanboy and Know-it-all Podcast I co-host with Jake Roberson), you get a straight, unrated dozen—a nice biblical number. And even so, it wasn't enough. But no matter: Let's dive in.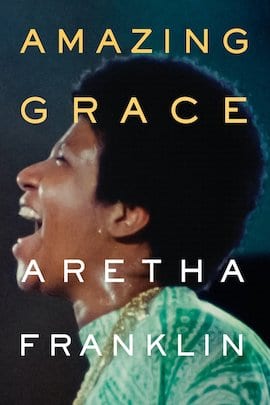 Amazing Grace (G, 2018): Aretha Franklin had already been a superstar for years when she recorded this gospel album—a live recording at Los Angeles' New Temple Missionary Baptist Church. In 1972, the Queen of Soul paid tribute to the Lord of all.  Amazing Grace became the biggest-selling album in Franklin's career and the highest-selling live gospel recording of all time. The video footage of that recording—which legendary director Sydney Pollack always hoped to make into a movie—languished for nearly 50 years before producer Alan Elliott synced it with the audio and pieced it together as a full-fledged documentary. The result is a beautiful display of God-given talent offered its Giver. It's available on Hulu for free.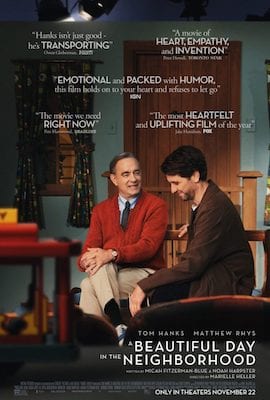 A Beautiful Day in the Neighborhood (PG-13, 2019)/Won't You Be My Neighbor? (PG-13, 2018): Yes, I'm cheating. But for me, this year's charming awards contender (starring Tom Hanks) and last year's absolutely wonderful documentary should be sold as a box set. Both movies are about Mister Fred Rogers, and both are based on Tom Junod's Esquire article, "Can You Say … Hero?". And both give us that hero—a quiet, sincere, brave and grace-filled champion of basic human kindness. Rogers was an ordained minister, and both movies point to Rogers' faith as a cornerstone to the person he was, and the inspiration he continues to be. A Beautiful Day in the Neighborhood is in theaters now, of course, while Won't You Be My Neighbor is available on HBO Go and HBO Now.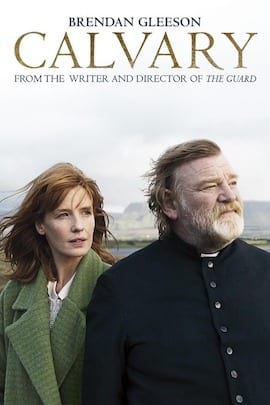 Calvary (R, 2014): Father James, a Catholic priest for a tiny Irish parish, is a good man. And that's why the unseen man wants to kill him in seven days. The man, who issues his threat in the sanctuary of a confessional booth, was abused by another priest when he was a boy. His reasoning for killing James is deeply Orwellian: "There's no point in killing a bad priest," he says. "But killing a good one? That would be a shocker." Calvary follows Father James through the week as the priest attends to his business, grapple with his own mortality and contemplate with the nature of religion, and faith, and whether either have a place in a cynical, angry world. And in my opinion, the movie's anguished but ultimately hopeful considerations make Calvary as thoughtful a movie I've seen about spirituality in my movie-reviewing career. It's not an easy movie to watch, but boy, is it good. It's available for rent on a number of streaming services.