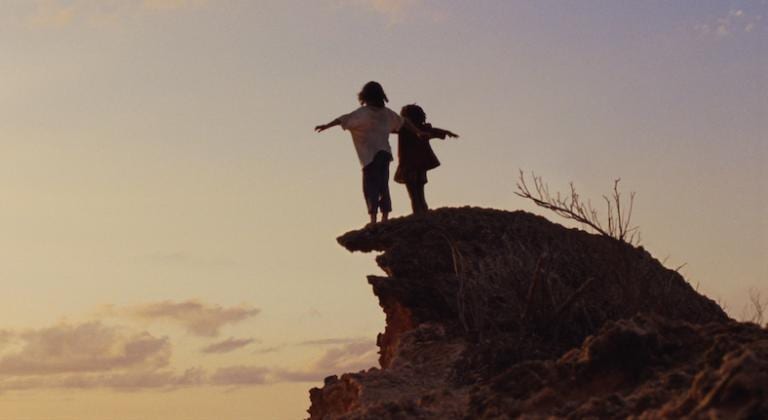 The movie Wendy hasn't been as warmly received as director Benh Zeitlin's breakout film, 2012's magically weird Beasts of the Southern Wild. Its Rotten Tomatoes rating hovers below 50% right now, and when I asked a fellow film critic how he liked the film, he made a face like I'd forced him to eat chocolate broccoli.
I get that. Wendy is a strange tale—a revisionist take on J.M. Barrie's classic story of Peter Pan that strips out some of its fun and wonder and gives us instead a bunch of old coots in rags and a strange leviathan called Mother.
But I think, with the right map, we can find some buried treasure at the heart of Wendy—and the key is found on our heroine's own shirt.
It reads "Prison Rodeo."