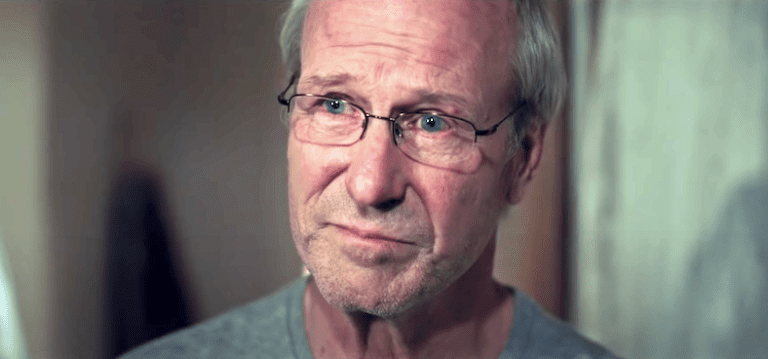 Oscar-winning actor William Hurt died yesterday at the age of 71. "He died peacefully, among family, of natural causes," a statement read.
Hurt was probably best known for his work in the 1980s, when he was both a bona fide movie star and one of the age's leading actors. He was nominated for three consecutive Best Actor Oscars for his work in Kiss of the Spider Woman (1985), Children of a Lesser God (1986) and Broadcast News (1987). He won for Kiss, playing an makeup-wearing gay man locked away in a Brazilian prison with a fiery revolutionary (played by Raúl Juliá).
In the 2000s, he became one of Hollywood's best supporting actors, landing another Oscar nom for his work in David Cronenberg's A History of Violence (2005). And, of course, fans of the Marvel Cinematic Universe will remember him as Thaddeus Ross, the no-nonsense general who made life difficult for many an Avenger (but especially Bruce Banner's Hulk).
Most people probably don't know that he also appeared in a Christian movie—2018's The Miracle Season, released just a month before he announced his terminal cancer diagnosis. And his turn as grieving father Ernie Found was the film's spiritual core.
In the movie (based on a true story), Ernie loses his daughter, Caroline, to a terrible traffic accident. When the police come to his door in the middle of the night to tell him, he collapses in one of the officer's arms. That tragedy is compounded when his wife dies from cancer the day after Caroline's funeral.
Before, Ernie had been a committed Christian. But the double tragedy nearly destroys his faith. When a friend calls to console him by wishing God's blessings on him, Ernie snaps, "God hasn't exactly shown up for me lately," slamming down the receiver.
But later, we find Ernie in church, sitting in a pew with that same friend. Still grieving, he expresses gratitude for the time he had with his wife and daughter.
"I can't blame [God] for wanting [Caroline] back," he says. "She's a keeper."
The Miracle Season, which also stars fellow Oscar-winner Helen Hunt, isn't preachy. In fact, I've about covered the film's explicit Christian content right here. Director Sean McNamara (who also directed this year's The King's Daughter), focuses on Caroline's beloved volleyball team, and how they take their grief and anger and turn it into a state-winning season.  But Hurt's powerful portrayal of Ernie gives The Miracle Season needed depth and dimension.
It's interesting that, throughout Hurt's career, he's brought a certain spiritual intensity to his roles. He studied theology at Tufts University before  turning to acting. ("I had a legitimate spontaneous interest in theology, in trying to come to a faith" he told The Washington Post in 1989.) In his first film, Altered States, girlfriend Emily (Blair Brown) asks his character (Dr. Edward Jessup) what he's thinking about. "God. Jesus. Crucifixions," he says. In Broadcast News, where he plays a smooth-but-shallow news anchor, rival journalist Aaron Altman (Albert Brooks) calls him "the devil."
"What do you think the Devil is going to look like if he's around?" Aaron says. "Nobody is going to be taken in if he has a long, red, pointy tail. … He will look attractive and he will be nice and helpful and he will get a job where he influences a great God-fearing nation and he will never do an evil thing. He will just bit by little bit lower standards where they are important."
Hurt was no devil. But I think the power of his portrayals often came not from what he showed on screen, but what he hid. Underneath his chiseled face and oiled voice seemed to lurk a sense of spiritual tension—perhaps a tension that, if we're honest, we all feel.
William Hurt was one of the most acclaimed actors in the late 20th century, and one of the most underrated ones in the early 21st. I'm not going to say that his turn in The Miracle Season is his best performance. But he helps elevate it into one of the best faith-based movies of the last decade. He's always worth watching, but especially when his character grapples so earnestly with grief, God and meaning.