It was my great pleasure, recently, to interview best-selling author and EWTN News Director and Producer, Raymond Arroyo, just as his final biography on the life of Mother Angelica was being released: Mother Angelica: Her Grand Silence. I am thrilled to bring you highlights from this fascinating conversation,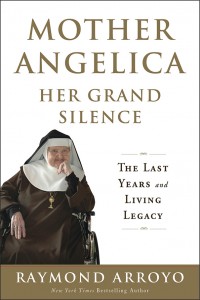 in two parts.
Today's Part One includes important lessons Raymond learned from his dear friend, Mother Angelica, as well as Mother's heroic embrace of both aging and suffering. Did you know that the elderly can exert a powerful spiritual influence in the world? And wait 'til you hear how impactful her life was, especially after she retired!
Part Two covers some of the intense spiritual battles Mother experienced and Raymond's own awareness of the presence of evil in the world. We wrap up with more about the writing of this exceptionally personal and revealing book, as well as Mother's extraordinary willingness to die to self. You'll be inspired!
Without further ado…
PART ONE:
Lisa: This is such AN honor! By the way, we're both ex-actors.
Raymond: We're in reform school. We're reformed actors, but I still have to call on the old muscles every now and then.
Lisa: I have to tell you that I've been asking Mother Angelica for favors and her response has just been incredible!
Raymond: I always say, may she may rest in peace, but Jesus will have none! She will annoy him every moment of every day! She will badger him and cajole him and command him every minute of eternity. It's just her nature!
Lisa: Thank you for this extraordinary book. It inspired me and gave me a deeper desire to grow closer to God and to have a radical trust in Him.
Raymond: I'm delighted, because it is a beautiful story, though not always an easy story. There are challenges and obstacles, but that's life. And I promised her I would tell her whole story–and now I have and I'm relieved. I have to tell you, I've been carrying this weight for 10 years, and I'm so relieved its finally done and it's out. I was not sure I'd have the time to do it. Mother went to her reward and she made sure it all got it done, and I'm thankful.
Lisa: It was great that you provided so many letters from viewers and readers. Did you have a favorite insight from the letters?
Raymond: The letters in the book are only a smattering of what I've received. I have gotten thousands over the last 15 years from people who read the book, watched Mother, or saw her somewhere. I'm very touched by all of them: alcoholics and others who shed addictions, marriages healed, people with setbacks or in physical duress, diseases, heart problems. Mother Angelica reaches people in their need, in their pain and suffering. Suffering was the heart of her life and– especially at the end of her life–there was nothing more important.
It's amazing to see the people you would least expect transformed by contact with Mother and her story.
Lisa: You said that writing the book was a new phase of being close to Mother. Did you learn anything new about her, as a result?
Raymond: Absolutely. I learned so many lessons from her during our time together. I've known her for 20 years of my life, personally–as a friend, as a mother. What I learned and was able to witness throughout the long 15 years in confinement in the monastery was her beautiful acceptance of God's will at every moment. She taught me to accept his will in the present moment, for his will to be your all. At times, accepting God's will was great fun for her, such as, when she was building the network or her monastery.
Those were exciting parts of God's will, but it is much harder to embrace confinement to a room in a corner of a monastery and to accept deprivation of mobility and speech. I watched the most powerful woman in the Church, the most powerful woman that I have ever known, relinquish the defining characteristic of her life: not her voice or her image but her will. To relinquish that was, to me, such a lesson.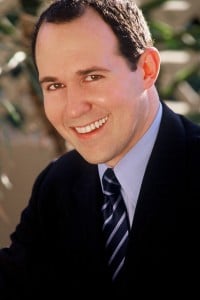 In the book one of the sisters says, "Let me take you out for air; it's a beautiful day," and Mother says, "No. This is where I belong, in this room." In their minds and in mine it became apparent that this was the spiritual arena intended for her to work out her salvation and the salvation of others. And she made good on it. She was a mother to the end. She suffered terribly–psychologically, mentally, and physically–but it had a purpose.
The first biography, published in 2005, ended with a cliffhanger. I closed with a true event. Mother was sitting in her room, talking to everyone, and she looked up at the wall at a painting that had hung in Rhoda Wise's house (the mystic who inspired her conversion). Wise had them paint an image from her vision of Jesus, and mother looked at that picture and said, "Listen. Listen!" I loved the supernatural resonance of that moment.
And now you get to see what happened next and where He was leading her. It was a perfect ending. I couldn't have orchestrated it any better. For anyone who loves her and is moved by mother or intrigued by her, this is mandatory reading. And of course, I summarized the first biography in a few pages, so those coming in cold can have a clear sense of the progression of her story
Lisa: On page 185 of your book, you quote mother as saying that we're powerful in old age:
"One of the lessons I've learned is that suffering and old age are most precious. You know why? Because at that point in our lives, we're powerful."

Mother means that the elderly and inform enjoy long hours with God alone, hours to pray and intercede for others. It is a mysterious power, but it is a power nonetheless. Just as their bodies weaken, their spirits are emboldened. As death draws near, fears diminish. So does interest in the material world.
Raymond: And that was Mother! She always wanted to be free. I say in the prologue, and right after she died, "Her spirit is free now–she's free." And for a long time she was trapped in her body; she was imprisoned, but she accepted it, in time. It was a fitful thing; she's not perfect, and I wanted to demonstrate that.
She was very intentional with me and said, "Look, I want you to tell the whole story, the full story without sugar coating it!" Just like the first biography, not everyone will be thrilled with it. I'm prepared for that. It comes with the territory. I should have included Mother's great line: "The person who tells you the truth loves you; the person that tells you what you want to hear loves themselves."
I love people, and I want them to know the truth. And she wanted to tell the truth and share it. In the struggles and obstacles of Mother's life you'll see yourself! If I had sugarcoated and airbrushed her story it wouldn't have been any use to anyone.
This was the purpose of the book because the last years are often where the sweetest wine resides; suffering and old age are the most precious times, spiritually. At that point in our lives we're powerful. It's a paradox. You think, how are you living your purpose when you can't feed yourself or get up? Yet, you are free to spend hours with God and in his will. You have real power!
One of the great blessings of my life was witnessing the fruit of her prayers and suffering in the lives of thousands who sent letters. Many just discovered her in recent years, after her confinement. Yet, her influence and voice were magnified during the 15 years in that cell. I would argue that she touched more lives and saved more souls in her confinement than during her 20 years of broadcasting. She took a time the world sees as useless and turned it into a treasure.
Lisa: On page 219, I was amazed to read that Mother prayed, "Don't let me see the fruit!" when she was accepting her infirmity. Why do you think she asked this?
Raymond: I think it was because Mother Angelica was, at the beginning and at the end, a contemplative, and contemplatives don't get to see the fruits! They are hidden away; they pray, they intercede, they make reparations, but they don't see where their prayers are landing. It's a lot like media because, in television, you send out ideas and prayers into the world, and you don't know where the signal is landing or where it falls. In some ways, the perfect person to lead a network is a contemplative. They are doing what they do every day, broadcasting God's love and hope to a hurting world. It's actually very consistent. God gave her 20 years to be with us and then took her back to himself for the 15 years that she lived out of sight, praying, offering, doing her work. And she did it well.
Thank you, Raymond!
UPDATE: Read Part Two here!
And don't miss this beautiful, new book! Order here.