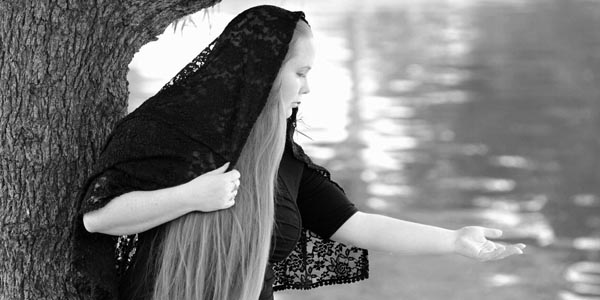 If you happen to be in San Jose next week attending Pantheacon you will be very excited to hear there will be so much Water Magic this year! Below are the details of when and where you can find Water Magic as well as information on how to get your hands on the early release copies of Water Witchcraft from the Celtic Tradition. This includes a ritual, classes, and even a shrine space! If you aren't familiar with Pantheacon you can find the location, schedule, and lodging information on there website www.Pantheacon.com
Water Magic on the Main Schedule
Celtic Water Magic – Annwyn Avalon -Saturday -11:00am – Silicon Valley
Water is sacred and holds within it the magic of transformation. This class will take an in-depth look at how our European ancestors held water as sacred. We will dive deep into the lore and magic of the Celts and their ancestors. Then discuss various types of water bodies, spirits and folktales lending us information on how to adapt these practices in our own lands. We will end with a meditation connecting us with Sacred Wells, anointing ourselves with waters from three sacred springs, bringing us deep into the embrace of the Sacred Waters.
Waters of Life, Lady of Magic- An Offering Rite to Isis – House of Golden Isis – Sunday – 1:30 – San Martin
I wanted to include this because it looks like it will be a wonderful rite! Though I am not affiliated with the House of Golden Isis I hope to attend!
Ritual offerings can place the devotee into a flow of connection with the Divine. In this session, we will step into that flow with Isis in her forms as Great Mother and Mistress of Magic and offer unto her sacred waters of healing and renewal. In this interactive rite, we will raise our voices together to invoke Eternal Isis into our circle, share a personal gift of Nile water with the Goddess and call upon Her powers of enchantment to bring needed change into our lives.
Working with Water Spirits – Annwyn Avalon – Monday – 9:00am – Silicon Valley
Nymphs, Mermaids, Oceanids, Water Horse, oh my! The element of water is diverse and vast and holds within it a variety of malevolent and benevolent spirits. From Faery women such as the Gwragedd Annwn, Melusine, and Lake Ladies to Selki, Nix, Naiad, and Nereid. In this class we will discuss working with water as an elemental as well as a variety of beings that fall under the Water Spirit umbrella. We will discuss which ones are safe to approach through spirituality as well how to interact with the not so benevolent nature of certain water spirits.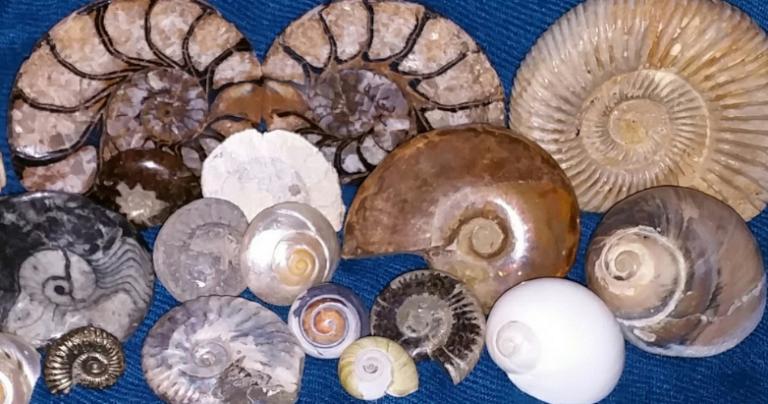 In the Weiser Suite – Room 1066
Parapalooza – Sunday 8:00pm
I will be attending Parapalooza in the Weiser Suite, where I will be reading one paragraph from my new book Water Witchcraft from the Celtic Tradition to those who attend. I will be accompanied by many other authors and look forward to hearing what they choose to share from their books. I can't wait to hear how you like the small portion I choose to share! Perhaps it will be about mermaids, lake ladies, charms or sacred wells! You will have to attend to find out! See you there!
Please note I will not be selling books at this time, but will be available to sign one you have already purchased, chat with you about water magic, witchcraft, mermaids, and dance!
Weiser also has several classes and events in their room. Click on the link here to see more of their schedule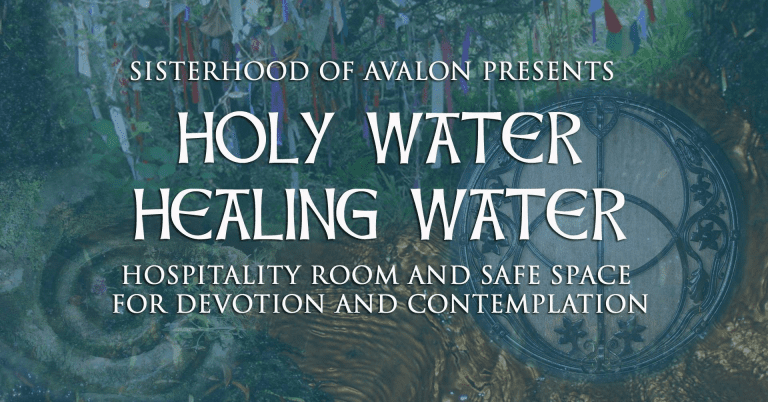 In the Sisterhood of Avalon Suite
The Sisterhood of Avalon has a watery treat planned for you this year! There will be devotional and contemplation space available for everyone and anyone who may wish to partake in a quiet moment by the sacred well and commune with the sacred waters. There is also a lineup of wonderful classes including ones by Lisa and Max Goodwin, past Stewards of the White Spring Temple in Glastonbury,
Tiffany Lazic, creator of Hynni Energy Healing system, Jhenah Telyndru, founder of the Sisterhood of Avalon, Robin Corak, author of the forthcoming "Pagan Portals: Persephone" and I will also be teaching a class on Magical Water Activism and Healing – Rise of the Well Maiden. Below is an excerpt from their event page so you can get an idea of what to expect.
"The Sisterhood of Avalon will be honoring an aspect of the mythic legacy of the Holy Island in our hospitality room this year. In alignment with PantheaCon's theme of Unity, Diversity, and Connection we will be holding reflective space for Sacred Waters from around the world – and we welcome your contributions! Come share holy or meaningful waters from places of pilgrimage or even from your local landscape, and add them to our Holy Well where these global waters can co-mingle, unified in purpose to bring peace, unfettered access to clean water as a human right, and environmental justice.
We invite you to visit us to engage with these waters, which have been brought together from the Chalice Well and White Spring in Glastonbury; the Thermal Springs of Sulis Minerva in Bath; Merlin's Cave in Cornwall; Dinas Emrys in Wales; the Ganges River; Brigid's Well in Kildare; the Castalian spring of Delphi; the Nile River; the Temple of Ix Chel in Mexico, and whatever other waters the PantheaCon community brings to share."
Be sure to check out their facebook event page to find out exact times and dates of the classes. You can also check the daily oracle or the SOA Hospitality Room door for any changes. Below are two events that have already been scheduled!
Friday 2:00 – Rise of the Well Maiden with Annwyn Avalon
Our land is polluted, our water is toxic, we are on the verge of living in a wasteland. It is time for the Well Maiden, Water Witch and Sea Priestess to rise and act. We must hear the call of the Mer-folk, the Nymphs and Well Spirits to return the land to a nourished and sacred place. It is essential that we work our magic to restore the wasteland so that water can flow forth for everyone body and soul. In this class we will discuss how to spiritually, magically and mundanely impact your local environments for good and explore practical ways to connect with the Genii Loci, how to seek out sacred water sites in your area or take a polluted area and turn it sacred. We will discuss spells, rituals, and charms to reverse the damage that has been done and banish the wasteland restoring pure waters for life, growth and nourishment.
Saturday 4:00 – Well of Dreams: Dream Work with Arianrhod and Rhiannon with Robin Corak
The Water Witchcraft Book
If you would like to purchase a book or have it signed by me, you can find me at most of these locations! I will have books to sell after each of my classes, but if we miss each other or you need to run off to another class you can pick up a copy at the Ancient Ways Booth in the vendor room. Hope to see you there!