If you haven't heard already, there is a new book on shelves at your local book store and online in digital format. It's a juicy book all about Water Magic! For many years I have walked the path of the Water Witch and Water Priestess. I have been serving the water in one way or another since I first started creating magic! I was born to be a Water Priestess and so I have taken much of my work as a Witch and Priestess along with many years of study, training and practical application and have compiled much of the information into one volume. The result is the newly released Weiser Book Water Witchcraft: Magic and Lore from the Celtic Tradition.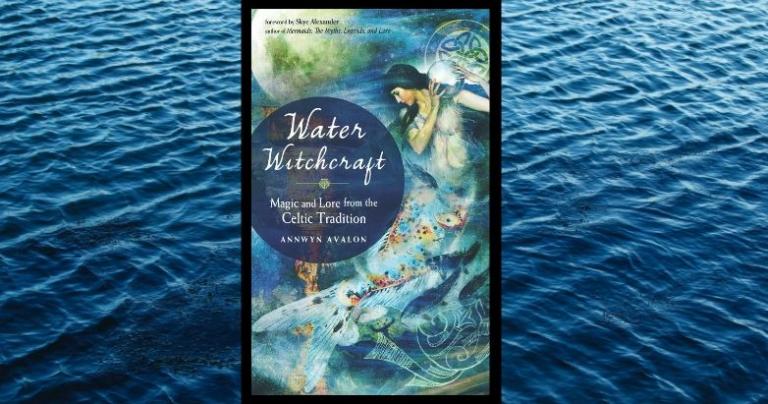 The book is comprised of 9 chapters…
Chapter 1 is an introduction to water magic and the science behind it. I also talk about different forms of water such as snow, rain, mist, fog, hail, brackish water, and how to use these in your practice. I also teach you how to start your own Water Altar and Shrine space as well as how to make magical and sacred waters!
Chapter 2  focuses on Rivers, River Witches and the type of magic that is performed there. Some of my favorite sections in this chapter are the basic grounding and shielding techniques such as the Ice Wall and Tidal Wave. I also begin to explore things like floor washes, floral waters, asperging and sacred bathing. The Chapter ends with instructions on how to perform water blessings.
Chapter 3 may be my favorite, though I feel like I say that about each chapter! I do have a deep connection with Sacred Wells and this chapter sinks deep into the depths of well and spring traditions. We explore why ammonites are associated with springs, as well as saints, faery women and modern water temples such as the White Spring Temple in Glastonbury. Charms for healing and cursing are also discussed in this chapter
Chapter 4 dances along the mirror surface of the Lake as we explore Lakes, Lake Ladies, and other Watery Women associated with lakes. This chapter also discusses Loch monsters such as Nessie, and the many diverse stories of Water Horses and Water Bulls. Stories of the Gwragedd Annwn are also told along with the Witch of Lok Island and other Lake stories.
Chapter 5 contains information about Marsh Witches and deals with the lore of frogs and toads. There is information about how they were employed in charms and folk magic. This chapter also contains topics about the magic of dew and the darker nature of water as we explore the death and decay of the darker swampy waters.
Excerpt from the book – "As far back as we can remember, humans have been intimately connected with water, both physically and spiritually. We associate it with deities, spirits, souls, and creatures of other realms who find their homes in or near bodies of water that are often the setting for supernatural occurrences. We work with water in a sacred manner for our lives, for our children's lives, and for the lives of the deities and spirits, we find there. Throughout history, hundreds, perhaps thousands, of named water deities and spirits—and just as many obscure and unnamed ones— have appeared in myth and legend, and folklore is full of tales of magic wells, talking wells, water nymphs, great sea gods, and more."
Chapter 6 is packed full of Sea Witch lore, charms, shells, fossils, and the tides! It also includes a few protection and healing spells as well as spells to heal and protect water creatures and to bind those that harm our water. Seaweed, Sand, and Coral, as well as other strange gifts from the sea, are also discussed.
Chapter 7  is a really important chapter, as it brings all the work in the book together and sends you out into your own local environment to connect with the spirits of the land near where you live, for some this may be the ocean, but for others it could be a small creek, hidden spring or neighborhood pond. I also talk about collecting water, proper offerings and how to tend the environment to make friends and not enemies of the local water spirits.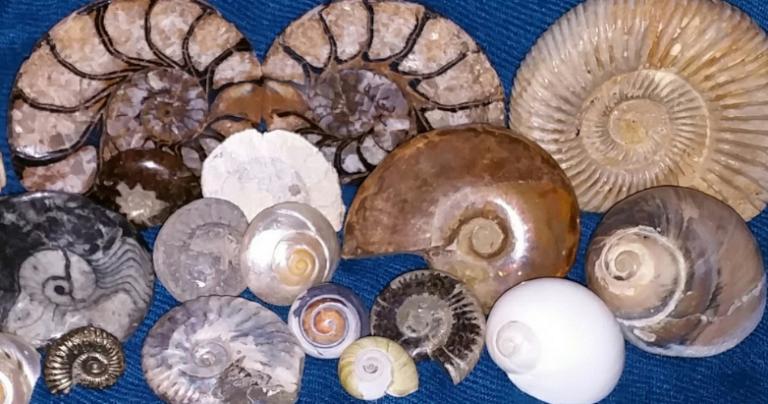 Chapter 8 is all about the Fin Folk, Water Deity and Water Creatures. There is a section on enchanting a mirror and comb to work with the Merfolk as well as ritual baths and short stories about each of the spirits mentioned. This section is more like a big index of water spirits and is a bit different from the previous chapters.
Chapter 9 is the final chapter. I couldn't help but use the sacred number 9 help to form this book. This number aligns with the 9th wave and Priestess of Avalon. This chapter is all about hands-on work! If you want to make flower waters, potions, and elixirs this is the chapter you want to read. There are hair washes, floor washes, bath recipes, mixed sacred waters, spray blends, and seasonal potions!
The final section is a short conclusion, tieing up all the information in the book and encouraging you to seek out the magical waters for yourself! Below are editorial reviews of the book. I hope you enjoy the content and are able to incorporate some of this information into your own practice! May the Water Spirits bless your work!
"Water Witchcraft is a fluid mixture of ancient and modern practices flowing from the fertile watery realms of Annwn and Avalon. The author has listed many interesting items from tradition, often combined with thoughtful and creative concepts of her own. I enjoyed her accounts of her direct magical experiences with water, and the practical advice that she offers based on those experiences. This is a very thorough beginners' book that should prove useful and inspiring to those seeking a path of water magic." —R.  J. Stewart, author of The UnderWorld Initiation, The Way of Merlin, and other books.
"Annwyn Avalon's enchanted book dares to peer deep into the waters – the mirror betwixt the worlds – revealing unto the reader a rich trove of spirits, ancient deities, eldritch beings, stories and lore. Deeply practical too; Water Witchcraft: Magic & Lore from the Celtic Tradition reveals also tools, substances, rites, charms and spells, both traditional and innovative, enabling the reader to fully explore, connect with and employ water in all its forms as a potent vehicle for power and transformation." —Gemma Gary, author of Wisht Waters: Aqueous Magica and the Cult of Holy Wells, Traditional Witchcraft: A Cornish Book of Ways, and other books of magic and witchcraft
"A gorgeous guide through the world of water myth and magick. Annwyn Avalon lifts the lily pad on the watery nature of our own spirits and shows us how to embrace our own mermaid, selkies, and well spirits. If you have ever gazed at the ocean and longed to touch its heart, this book offers a path to do just that." —Courtney Weber, author of Brigid: History, Mystery, and Magick of the Celtic Goddess and The Morrigan: Celtic Goddess of Magick and Might