Imbolc is right around the corner, the feast day and celebration of the Goddess Brighid! This is one of my favorite Sabbats. I love the merging of Water and Fire; I love the snow on the ground and I absolutely love making Brighid's Crosses. At this point, I can't even remember how many I have made, but just like every year, I will be making some for both personal and coven use.
For most people Brighid is a fire and hearth Goddess, but did you know she has a deep connection to water as well? There are sacred wells all over Ireland, Scotland, and England that are dedicated to Brighid both as a Goddess and as a Saint. Rivers in both Wales and Ireland bear her name. Glastonbury, the modern-day Sacred Isle of Avalon, a very watery place also has many connections to her.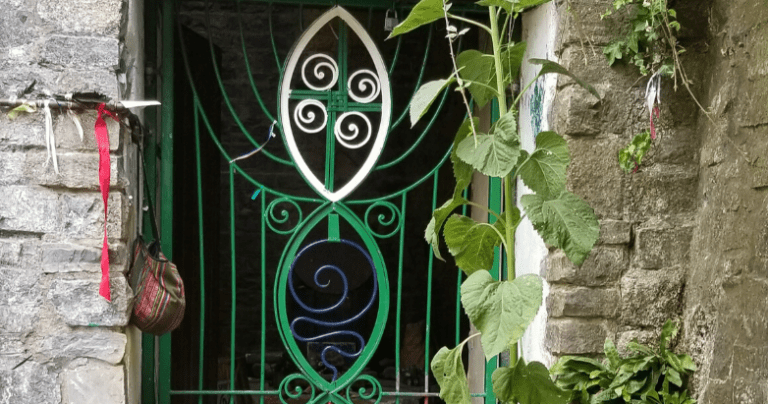 While the most popular well dedicated to Brighid is in Ireland, there are other sacred wells that are dedicated to her as well. One such well is the White Spring in Glastonbury, the place of my heart. While many associated Glastonbury with Avalon, the Lady of the Lake and Morganna there is a connection to Brighid as well. The White Spring is dedicated to her. There is a large shrine under an arch of hazel branches filled with Cloutie, offerings and charms decorating her shrine.
Saint Brigit who is the Christianised version of the Goddess Brighid came to Glastonbury in the late 400's C.E. and made her home on a small island now known as Beckery Hill. St. Patrick's Chapel in Glastonbury Abby holds the energy of this goddess too. Depicted as a saint, Brighid holds her sacred fire, a rosary and a sacred cow is peeking around her shoulder. There is another motif of Saint Brigit in Glastonbury, an old carving found on the front side of the Glastonbury Tor.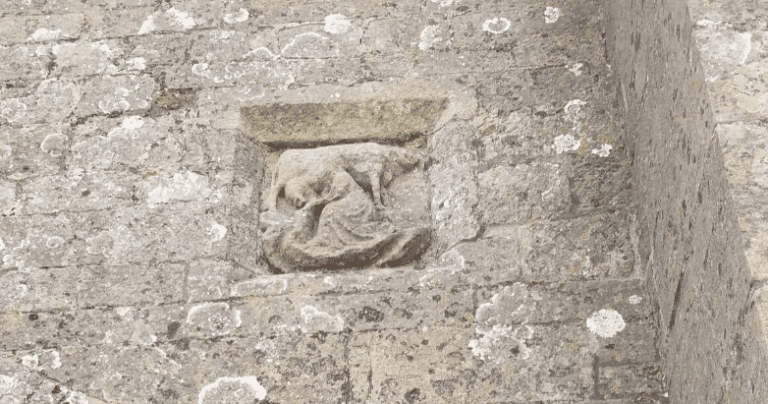 Brighid is connected to Sacred Well energy, Rivers and Snow. Here is a trinity of water, the subaqueous realms of the Sacred Spring, the realms of the mundane world and rivers and the realms of sky water, frozen snow falling down. I was reading recently an account of Brigit in Grail Alchemy by Mara Freeman; it is mentioned that she has two sisters who also hold the same name indicating a triple goddess or triformis aspect. One sister the patron of smithcraft, the second poetry and prophecy and the final a healer.
Brighid's association with snow comes from her holiday, Imbolc when it is most likely to snow or have frozen ground. If it has been a warm year like this year, I pull snow out of my freezer. Yes, I keep snow in the freezer year-round. I am a water witch and sometimes you need snow for a spell in the middle of summer. So, I will take a small bowl full of snow and give it as an offering if it is a colder year I will collect the snow when it falls and offer it to her.
In my own practice, I honor Brighid as a Water and Fire Goddess. She presides over the realms of fire but is a representative of water in that realm. Each Imbolc I craft Brighid's crosses, both the traditional 4 armed cross and a triskele shape I learned from one of my favorite seasonal books. Again, solidifying the energies of the water trinity in my own practice.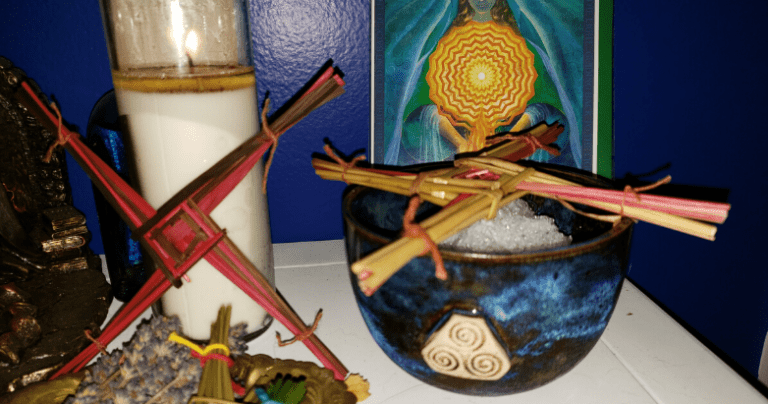 There are many ways to work with Brighid as a Goddess and Saint, but for me, I connect most deeply with her aspect as a Water Goddess. Last year I created a sacred bath ritual to connect and honor her, this year I am working with river, spring and snow water on her shrine. Here are a few more ways to work with her as a Water Goddess.
If you live near a spring dedicated to her, you may wish to bring offerings or spend time dressing the well. Well dressing is a popular practice where the sacred well is decorated with plant and seasonal decorations. If you live near a river you can craft Brighid's Crosses with the reeds and local grasses (you may need to collect them before the first frost if you are in a very cold area). This year it has been warm enough the rushes and reeds are still growing and green. If you tie them off with grass or unbleached cotton string you can set them afloat down the river as an offering or part of your spell work.
You can create water by charging it with floating candles or by placing 9 candles around the sacred vessel and chanting her name to charge the waters. You may also wish to create an ice bowl, or a blend of sacred herbs to send down the river in her honor (organic local plants only please!) If you can't make it to a spring or river you can connect with her at your home altar with bowls of spring or snow water given as an offering, or floating candles in a bowl to honor both her water and fire aspects. One way you can connect with her water aspect is by creating a Brighid Blessing Water. This can be used as an offering, to bless your Brighid's cross, as anointing water and you can even anoint your candles with this water the same way you would with oil, letting it dry before burning it. The recipe is below if you would like to use it!
Brighid Blessing Water
A Sacred Vessel Dedicated to Brighid
3 or 4 arm Brighid's Cross
Snow (Ice works if you don't have snow)
River Water (Be careful River's are becoming increasingly polluted and so adding this water may make it unsafe to drink)
Spring Water (Water from one of her Sacred Springs would be ideal but if you don't have access to this, its ok just use what spring water you have!)
Once this is done place all the water in a sacred vessel and place the Brighid's cross over the top. Let this charge overnight. You may wish to recite an old charm from the Carmina Gadelica which I have re-paganized below.
I am under the shielding
Of good Brigit each day:
I am under the shielding
Of good Brigit each night.
I am under the keeping
Of the Goddess Brigit,
Each early and late,
Every dark, every light.
Brigit is my comrade-woman
Brigit is my maker of song,
Brigit is my helping-woman,
My choicest of women,
My Goddess of guidance.