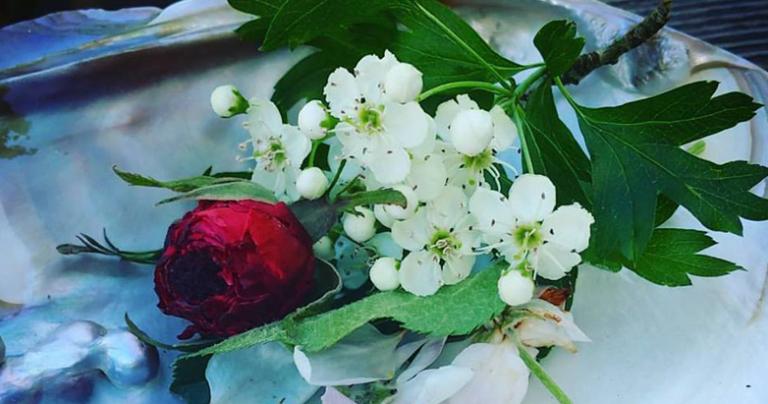 Beltane is a festival of fire and water. Unfortunately, this will be the 2nd Sabbat in a row that I will not be able to gather with my witch family. Like the Spring Equinox, I will be hosting an online ritual for my coven. I will deeply miss the time we get to work magic together. Gathering with other witches to preform our seasonal rites is something that is near and dear to my heart and while I am a Coven Witch, I also have a solitary practice.
My own solitary practice is rooted in the Folk magic of my ancestors. I gather plants, visit sacred wells, create charms, and perform spells that draw from ancient Gaelic, Celtic and Roman practices. While my solitary practice pulls on this, it also pulls on modern practices. No matter how much I wish to live the old ways, this is 2020 and well, we live in a modern time. So our magic must be adapted to our modern lives as well. So, I thought it would be a good idea to share my plans for Beltane to hopefully inspire your own practice and keep you busy during these strange times.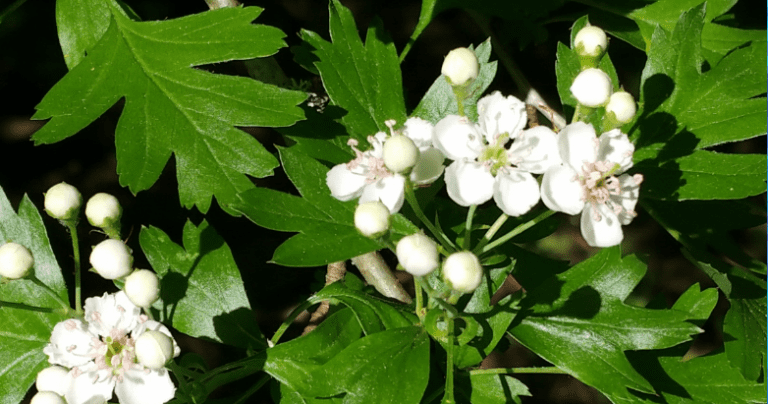 This year I will be working with the magic of fire and water to focus on self-love, beauty, and igniting passion where there is stagnation. The main ingredients and tools I will be working with are Hawthorn leaves and flowers, dew, spring water, sacred bowl, and a red candle. This ritual is pretty close to others I have practiced over the years and usually incorporate these elements into my Beltane Rituals and celebrations in one way or another.
Hawthorn is a plant that I associated with both Beltane and Samhain. In the spring when the Hawthorn drips of dew-covered flowers and lovemaking hangs heavy in the air, I seek out these magical plant allies. Each year I spend the early hours of Beltane morning gathering dew. I arise when the sun is in its firsts stages of rising and the mist pours in over the hills keeping the air thick and full of enchantment. I pull my boots on, grab my basket packed with a bowl and white handkerchief, and head to the hawthorn trees. In the years when dew is present I will spend about an hour or so soaking my handkerchief over and over again ringing the dewy hawthorn water into my bowl. When that is done I head back in and begin to prepare my ritual.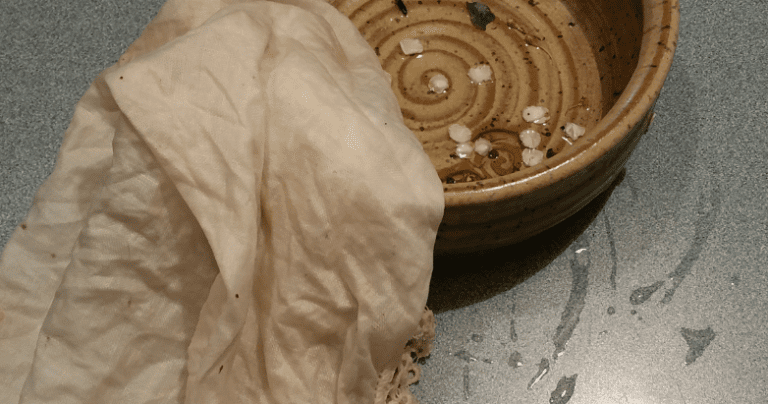 Some years dew has not been present, but I still wish to honor these energies. It's hard to know if you will wake up to a wet or dry morning. To be safe I will gather a few hawthorn flowers and place them in a sacred vessel filled with spring water and leave it outside overnight. This way the water-soaked flowers will absorb the energy of dawn. It's not a perfect substitution for Beltane dew, but it is a good option if you awake to a dry Beltane morning. If you don't have access to a Hawthorn Tree this is another way to create your own Beltane Hawthorn Water by adding the dried flowers to the water and allowing it to sit. Again, it's not the same as dew but it is a decent substitution in a pinch!
The Hawthorn tree is very diverse with over 200 different varieties some boasting long needle thorns, others with red-tipped leaves and my favorite, new to me, a Hawthorn Tree with double pink flowers that look like the tiniest of roses. Just thinking of it makes me swoon. Each year I refresh a protection charm of Hawthorn and Blackberry to hang in the magic room through the year. A hawthorn pentagram is crafted and encircled with a young blackberry vine. I am excited to craft it with traditional white flowers and pops of the double pink hawthorn flowers!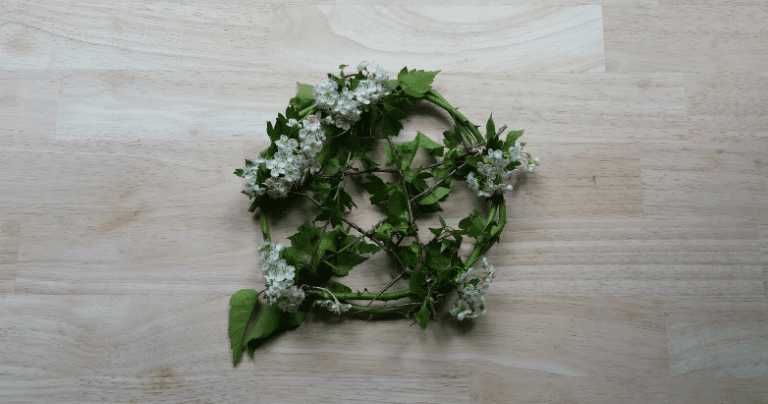 The Ritual
More flowers and greenery are gathered and the altar is dressed in hawthorn blooms and juicy red roses along with other items specific to the ritual. The next step is to prepare the candles. I anoint each decorative candle with the dew. In the case of my red spell candle, I will use my fingers to work the dew water around the candle covering it completely. It then air dries, is covered in fire oil blend, and coated in dried hawthorn flowers from the previous year. When this is done I preserve the dew water to use throughout the year by adding water from a sacred spring and a little vodka to preserve it.
The dew and fire oil anointed candle is placed in the center of the altar and more water from the sacred spring is flung across the space with incantations of clearing energy and blessing the space and ritual. The circle is cast, spirits are called, and I begin my rite by closing my eyes, and focusing on my intent. I remove a single strand of hair and coil it around the candle adding a taglock to the working. I then charge the candle by holding my hands around it and visualizing the energy pouring from my body and into the candle. I finish by using my breath to give the spell candle life. I then light the candle and as it burns I close my eyes and sway until trance is induced and my ritual is complete.
*Please note that Hawthorn is considered a tree of the Fairy Folk. If you have never worked with a Hawthorn tree before it is best to establish a relationship prior to harvesting the plant. I have relationships with the land spirits here and am freely able to harvest from these magical trees responsibly. Offerings of Cream, Cakes and Honey are appropriate to leave at the foot of the tree. If you get the feeling you shouldn't harvest from the tree, don't.