For those who would like to join the Mormon Lit class (you will get spiritual but not academic credit), here are the texts:
Eliza Partridge's journal: http://partridge.parkinsonfamily.org/histories/eliza-diary-&-misc.htm
Jane James's life story (in supplement or at http://www.ldsgenesisgroup.org/archivenews/jane_story.html )
FEMALE RITUAL HEALING IN MORMONISM (http://papers.ssrn.com/sol3/papers.cfm?abstract_id=1754069 )
King Follett Discourse
Added Upon (Nephi Anderson)
Huebener- Rogers (in Mahonri Stewart's Saints on Stage)
The Clinic- Thayer http://www.dialoguejournal.com/wp-content/uploads/sbi/articles/Dialogue_V08N0304_150.pdf
One More River to Cross (Young and Gray)- Updated version, Zarahemla Books
Letters to a Young Mormon (Adam Miller)-to be published in March
Dispensation (Hallstrom)
Ender's Game (Card)
The God who Weeps (Givens)
Common Ground, Different Opinions (Multiple authors)
Gadianton – Samuelsen (in Saints on Stage)
The class will study:
1) Pre-Earth: studies of pre-Mortal life, and Earth:studies of Earth life and environmentalism
2) Black and White
3) Male and Female
4) War and Peace
"Like" if you're committed to this virtual class, which you will take for your own enrichment rather than for university credit.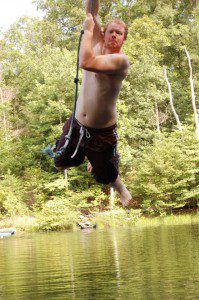 Ready…Set…JUMP!!