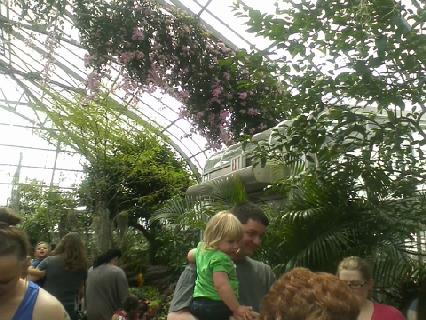 Or the ones I wanted to see:
I want to see Bishop (now President) Jermaine Sullivan teaching Elder Dallin Oaks to step dance. I heard Elder Oaks talk about trying to do the hula when he at BYU Hawaii. He even demonstrated. One of the funniest things I've ever seen. Because, man, he don't got it. The demonstration was an act of utter humility. In the same talk, Elder Oaks recounted about visiting an island–possibly Samoa–and having people bring him his "4:00 p.m. iguana." The iguanas were brought in hungry to control insects.
The coach? Well, since that portion of the film includes President Obama, we must have someone who would give President Obama a Polynesian kiss, as the guy in the movie does. So, that must be President Monson, who is beautifully demonstrative with his affection and looks good in leis.
I want to see the sister from Costa Rica teach Patricia Holland how to box. Sister Holland is so sweet that it's nearly unimaginable, but the sister from Costa Rica was a surprise. Who knows? Give her a big enough glove, and Sis. Holland might just throw a punch or two.
The candy bomber–Gail Halvorsen–already has his GA equivalent. That's Pres. Uchtdorf. But we must have more than wiggly wings. I want major circles in the sky and some sky-writing: "DOUBT YOUR DOUBTS!" And then I want a candy drop. The candy must be Kinder eggs. The prizes in the eggs must be scriptures related to flying or wings or soaring.
The guy from Nepal? That would be Elder Hales. My own memories bring that one to mind. I saw him with John Groberg getting gifted with leis nearly up to their mouths.
Finally, the missionary family. We would need to bring someone back from the dead to play Dawn Armstrong. I vote on Susa young Gates, who had a difficult beginning (got divorced, for one thing) but a glorious history. The one-legged father? H Hmmm. I think Elder Bednar could pull it off. He looks athletic. The missionary? Back, back in history. Even further back. The bi-racial son of Ammon and his Lamanite wife. (Oh, you didn't know about that, did you.)
So, that's my imaginary cast. What show that would be!