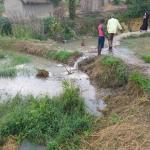 When God was distributing wealth to all the nations on the earth, he fell asleep in the Congo and gems, minerals, oil, precious everything, fell out of his pocket. Thus, the land became the richest land on earth.
Does it follow that the richest land would summon the greatest greed?
We know why the people are poor. Now, what can be done about it?