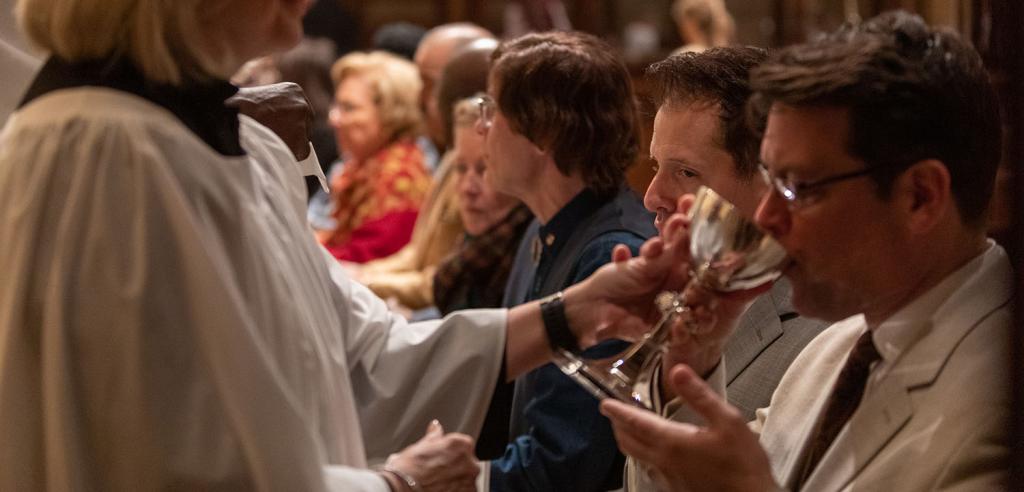 In a recent article in The Wall Street Journal, Paul Glader and John Semakula named at least part of the damage done to the church by Covid-19:
Last year Pastors Henry Fuhrman and Jerry O'Sullivan of Shelter Rock Church in Nassau County, N.Y., began working as TV preachers. For months they livestreamed sermons as Covid-19 ravaged the leafy communities of Long Island, where their church has several campuses. After overcoming the hurdles of digital worship, they now have a new problem: how to wean the congregation off the convenience of online church.

They aren't alone. Seventy-five percent of evangelical Protestants in the U.S. have attended church online during the pandemic, according to a recent survey by Infinity Concepts and Grey Matter Research. "We found that 45% of those who experienced online church services now believe that worship online is equal or superior to the in-person experience," said Mark Dreistadt, president and founder of Infinity Concepts. Only 44% want to return exclusively to in-person worship, according to the report, which surveyed more than 1,000 evangelical Protestants.
With those statistics as a background, Glader and Semakula ask this question: "Are internet services as good as church?"
The answer to that question is an unequivocal "no."  But before I defend that answer, allow me to offer a caveat or two that I have explored to some degree elsewhere:
One: Online communities are important to the well-being of the church.  Historically the church's ability to accomplish its mission has been to be present in the world where we find it.  Engaging the questions people grapple with, communicating in the varied media that shape the human experience.  Online communities are an important, undoubtedly one of the most important, in our modern world.
Two: People often engage churches by connecting with them online before they connect with them physically.  So, churches that neglect their virtual presence create a self-imposed barrier to their ministry.
Three: Online communities offer an experience of church communities that offers opportunities that cannot be achieved in any other way.  They extend the reach of churches to people who are not close enough to attend, and they offer people a different way of reflecting on and absorbing those experiences.
All that said, there is a difference between saying that virtual communities are an important extension of a church's ministry and arguing that those communities are a substitute for the church.  As I have outline above, there is every reason to believe the first observation is true.  But there is also every reason to believe that the second is not.
Here are some of my reasons:
One: An online church does not engage all of who we are as human beings.  There is a reason that the Christian message is so squarely focused on the Incarnation.  We are enfleshed beings.
It is almost impossible to segment out what we know cognitively and what we have apprehended physically.  Indeed, it could be argued that who we are physically shapes everything else we learn to one degree or another and how we learn it.
The Christian insistence that Jesus is God incarnate is about reconciling our relationship with God.  It is about bringing God down into the human condition and about lifting us up into communion with God.
The way that we interact with others online engages a part of that existence.  It does not and cannot engage the whole of who we are.  We are vulnerable in a different way when we are together physically.  We are available in a different way when we are together physically.
Two: It is impossible to replicate the sacramental dimension of worship online.
Even if one sets aside the theology that some of us share about ordination and the consecration of the elements, the fact of the matter is that it is the common bread we share and the common cup we consume that that contributes to an experience of the sacramental.
That cannot be done at a distance.
Three: It is impossible to fully participate in the body of Christ online.
It is that reality into which we are baptized.  We cannot select experiences – engage them without ever being physically present – participate without being present to one another, without risking and revealing ourselves.  And while being online gives us a chance to do these things to some degree, it is inescapably done at a distance.
These three reasons alone are why a virtual church is no substitute for an embodied church.
Virtual experiences can be a vital part of that church's ministry.  It can even allow for a unique brand of intimacy.  It cannot be a replacement for being physically present to one another.
And that is why – if congregations move away from that local gathering that is their expression of Christ's presence in the world – they can count on their churches withering and dying.  Even if it was practically possible to maintain such ministries without gathering physically, the Holy Spirit would not sustain it – because to be a spectator, a subscriber, an auditor of church services evades the Christian's calling and God cannot use us, if that is all we offer to the work of his Kingdom.
To be a Christian is to risk the whole of our embodied selves.  To be a Christian is to kneel, elbow to elbow with the other members of the body of Christ.  To be a Christian is to share a common bread, a common cup, and to go into the world, bolstered and emboldened by the new understanding of ourselves that emerges from that experience.
God will look elsewhere, if we hide from him and from one another behind the screens of our computers.