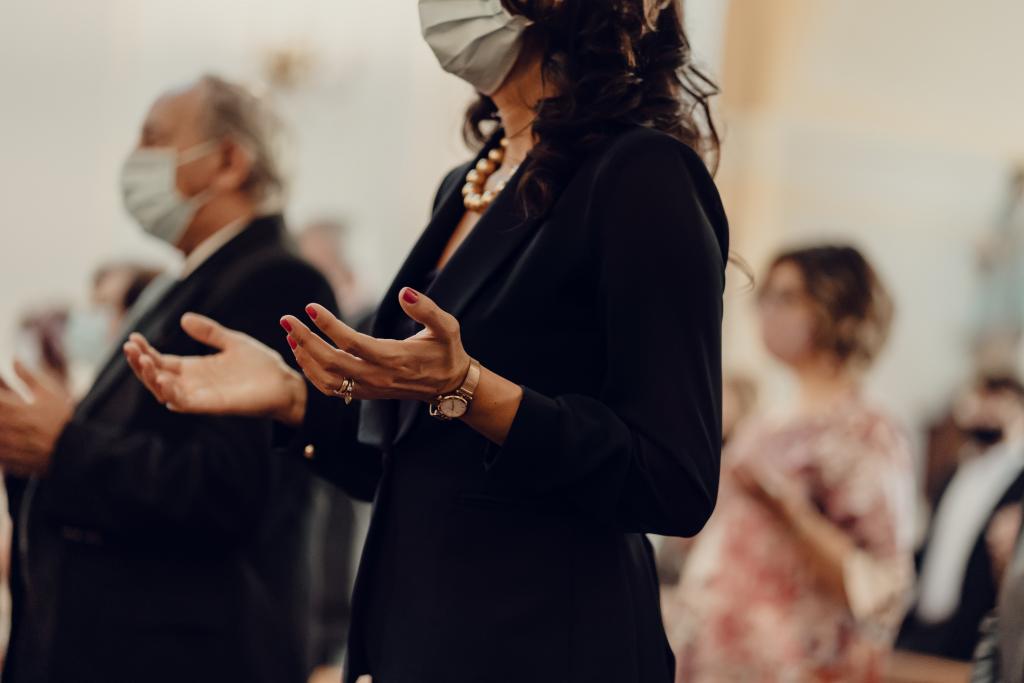 We may never be able to "look back" on Covid-19 as an artifact of the distant past. But we can begin to assess the early decisions that the church made in response to its spread and draw some lessons from our experience.
There are others, and I am interested in what others have learned. Here are a few I would offer:
We should not let the government keep us from being in touch with one another.
Yes, we needed to take safety precautions. Yes, we could not function the way that we did pre-pandemic. But human contact is every bit as important to our wellbeing and Christians ought to know this. Incarnation matters.
Move forward taking advantage of our ability to stay in touch with one another through social media and don't surrender the ground we've gained.
Yes, many of us were kicked into an empty elevator shaft by the pandemic. But we adapted. We built online communities and we need to continue nurturing them. Those communities will change, but thankfully they aren't going away. We should have been aware of their presence before this happened, but now we know.
Make a good set of decisions about how to navigate a challenge of this kind and don't let yourself be bullied out of them.
No one was ever going to be happy with all of the decisions we made. The pandemic was layered onto the experience of a populace that has always varied in the way that it navigates risk and the unfamiliar. Some people have a high tolerance for risk. They are the first onto the zipline and at the head of the line leading to the roller coaster. Others are never going to do either one.
Understandably, both groups and everyone in between had opinions about in-person worship, masks, distancing, and hand sanitizer. Flinching and modifying policy, in an effort to control the reaction of people across that spectrum is what made people unhappy with the changing messages that we received from health professionals. You can't make everyone happy, but you can alienate everyone by trying to do it.
Move forward in ministry.
The pandemic hurt every church in the country. Pajamas and pancakes won out in the minds of many. Others wrongly concluded that they can receive everything that worship has to offer by watching it on a screen. But churches that continued to move forward in ministry will probably be better off and for good reason. Moving forward says something about the priorities of a parish and the importance of its faith to that community.
Be like Gandalf.
One of my favorite lines from J.R.R. Tolkien's, The Fellowship of the Ring, is an exchange between Frodo and Gandalf:
"I wish it need not have happened in my time," said Frodo. "So do I," said Gandalf, "and so do all who live to see such times. But that is not for them to decide. All we have to decide is what to do with the time that is given us."
Leadership always has a context. Every generation faces its challenges, and those who believe that there are leaders who enjoy endless opportunity and a blank slate are bound to be disillusioned.
Be like Gandalf. Make decisions about how to use the time available. Don't spend time lamenting the times in which you find yourself.