How Do We Keep God First Place?
Upon awakening, immediately kneel, pray and ask that God's will be done, not ours!
Whatever tasks we accomplish in a given day, think of them in the context of God– gifts to us from Him.
Practice an attitude of gratitude for EVERYTHING. After all, everything is God's, anyway!
4.Remember this Earth is not our final home.
"Higher Power, as I understand you, I pray to keep my connection with you open and clear from the confusion of daily life. Through my prayers and meditation I ask especially for freedom from self-will, rationalization and wishful thinking. I pray for the guidance of correct thought and positive action. Your will, Higher Power, not mine, be done." AA Big Book, 11th Step Prayer
Does God have first place in my life, or have I allowed other things to become idols?https://research.lifeway.com/2022/08/09/pastors-identify-modern-day-idols-comfort-tops-list/#:~:text=According%20to%20a%20study%20from,significant%20influence%20on%20their%20congregations. This is a powerful question. What is an idol? Websters Dictionary defines it as, "an image worshipped as a god." Anything on this Earth which takes most of our time and attention away from God becomes an idol to us. It's not like we kneel down to it necessarily, and chant, "Oh, Statue! I love you only!", but if it is so consuming that it shoves God onto the back burner of our lives, it's our idol.
Our careers, other people and stuff can become idols in our lives. I am guilty of this!
Many days I am so embedded in my work stuff, it's usually a brief two words before falling into bed. "Thanks, God! zzzzzzzzz". I have not spent any quality time with my Creator. I haven't given Him any of my waking hours. This does not benefit me, as it means I am on my own, alone. God wants to participate in our lives, and help us with whatever our dreams are.
He will give us back, on steroids, whatever time we allot to Him during the day, I swear! I am always glad when I do this. Trying to get more consistent!
Sarah Young-Jesus Calling
Sarah Young, very talented, Godly author, writes as if Jesus is speaking directly to us. She says in her Morning and Evening Devotional: "When you get so focused on your plans that you hardly see anything else, you are unavailable to Me. If you start feeling frustrated or distant from Me, take time to seek My face –the magnetic attraction of My love will empower you…" https://www.facebook.com/JesusCalling/
All Ballet, All the Time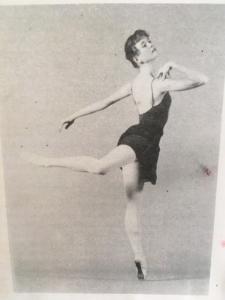 My sole purpose in life was always ballet. From age four on, it's all I thought about. As I got older, I compared myself to other dancers. Could I ever get as good as her? Should I not eat french fries, because I don't like how my butt looks? How many extra classes can I take to improve my strength and flexibility? Can't miss a day of stretching, I might DIE.
Then, after performing in my twenties, I became a teacher. I attended every Teaching Seminar available. I spent a fortune on this. Could I be as good a teacher as her? How come her students are better behaved than mine? Are my classes interesting enough for my students to not get bored? I worked on all my days off to ensure this, to the neglect of my family. I was single-minded. Consumed. There was no God, to speak of, in my life. I lacked balance.
Other People-Am I Good Enough For Them?
Idols most definitely can be other people! In the 12-Step Programs, members call it "Making another person your Higher Power". What does this person think of me? Am I being judged? Do they approve of me? I would ruminate about something someone said or did late at night, and regale my friends with tales of bullies' shenanigans. (I will admit that sometimes the entertainment value of this is really good)! But seriously, many times I'd bug my husband to death complaining about someone –a boss, fellow faculty –is she mad at me? What did I do wrong? I drove my better half bananas with all this. God bless his long-sufferingness.
I could've just gone straight to God. He wants to fight our battles for us. We don't have to figure everything out.
Stuff
Stuff –it's the American way. What are we driving? Where do we live? What are we wearing? How big is our bank account? Obviously, all of these things we must have, to function. We need to commute to work, have a roof over our heads, not run around naked, and be able to pay for food and our bills. It's the laser-focus on these things as ends in themselves, or used to compete with others, to show off, that makes these things act as idols in our daily lives.
I love the business models of a few very successful companies in this country. The CEOs and their employees put God first, then their families, then the business. This is the trifecta of effectiveness! After all, if there's success, (and if God is placed first, there will be), every employee can have a fruitful life for themselves and their children, and also have some left over to give to others less fortunate.
What Does God Have to Say?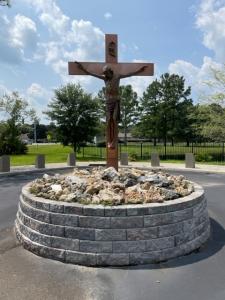 "Dear children, keep yourselves from idols." 1 John 5:21 (NIV) https://www.biblegateway.com/passage/?search=1%20John%205%3A21&version=NIV
"Do not make any gods to be alongside me; do not make for yourselves gods of silver or gods of gold." Exodus 20:23 (NIV)
My gods are my career, and finances. I'd love to be more successful by now! I seriously wish I had more money in my anemic savings account, at this late age in my life! But alas, I am where I am. I have worked hard, and God is sovereign. He loves me and wants what's best for me, and I must be patient with His timing. Our family is okay, and that is a gigantic gift.
My gratitude list is long, and I am so, so, so blessed. I must keep my focus on God, and all these wonderful things I have been given.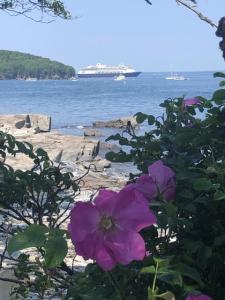 Our idols will never, ever love us back! We may get a brief joy form them, but it's never lasting. If we discipline ourselves to give God first place, the second we wake up, we will have an eternal perspective, and the rest of our lives will fall rightly into place.
"Take delight in the Lord, and He will give you the desires of your heart." Psalm 37:4https://www.biblegateway.com/passage/?search=Psalm+37%3A4&version=NIV