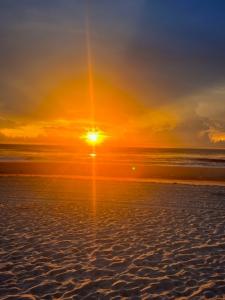 Confidence –Where Does It Originate?
I have found that the only way to increase my confidence is through 1. knowledge of God's Word, 2. knowledge of God's place, and 3. not making human beings my Higher Power.
Knowledge and Belief in God's Word
Growing up, it was not emphasized to learn and memorize Bible verses. I wish I had been encouraged to do so! We all love small phrases and slogans in tough moments. They help us keep perspective and improve our attitude. They give us a jolt of strength and peace, and help us not to feel so alone.
I never spent daily time with my Bible until my 50s! Lordy –better late than never I suppose. I love that bumper sticker which says, "We are not human beings having a spiritual experience; we are spiritual beings having a human experience." God and His Word are Supreme, for an effective life!
I was always that kid who did not think for herself. I was a follower. I paid way too much attention to what others were doing and couldn't walk through my own life with self-assuredness. I was the fourth baby in the family –the unexpected surprise, very close in age to my brother, and Mom was exhausted. She didn't really want to be bothered with my needs– pretty much benign neglect. I was not celebrated; my feelings often invalidated.
When I landed the lead in the dance school's production of Cinderella, I almost panicked backstage. Almost ran back into the dressing room –just cancel me; I am incapable! My dear friend had to push me out onstage.
As an adult, when I paid $90 for a massage to help my injuries, the massage therapist pressed so hard behind my knees I got re-injured worse! I did not speak up. Too afraid of "making waves". This is the epitome of underconfidence.
"For God gave us a spirit not of fear, but of power, love and self-control." 2 Tim 1:7
"Have I not commanded you? Be strong and courageous. Do not be discouraged, for the Lord your God will be with you wherever you go." Joshua 1:9
It took me decades to learn that we do not need humans to validate us. We are allowed to take up space here, politely and assertively. God has already loved us and cherished us, just because.
Spending time everyday in God's Word and in His presence reminds me of the truth –my value is because of whose I am. It is very simple. I am worthy. I can hold my head high.
Knowledge of God's Place
God is sovereign. "If God is for us, who can be against?" God controls my life's path. God controls the outcome of all my aspirations. I work hard, and God leads me toward His purposes. Again, it's all very simple. I tell our daughters that I wish I had known these things in my 20s. I give them kudos for learning this important truth while still young. Oh, my wasted decades of trying to control other people's opinions of me! Always being the easygoing person who "goes with the flow", to her own detriment.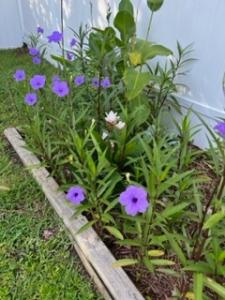 God began EVERYTHING. God gave us love beyond imagining. God gave us Himself in his son, Jesus', agony on the cross. God gave us His creation to enjoy. God gave us the love of special friends. God gave us dreams and careers. God gives us comfort and His otherworldly strength and peace. He helps us solve every problem, His way.
Who am I to doubt my value?
Do Not Make Human Beings Your Higher Power
What does he think? What does she think? How are they judging me? Do I pass muster? "The fear of man lays a snare, but whoever trusts in the Lord is safe." Proverbs 29:25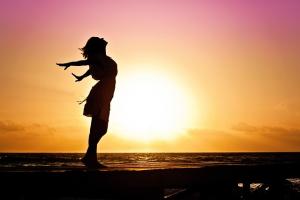 We are to speak our truth, be considerate, respect others' boundaries and pray for all. We are NOT to subjugate ourselves to others' opinions of us or our lifestyle. I spent way too many years there. It is an anxiety-ridden place, indeed.
God is our only Higher Power. We are to care more what He thinks of our lives than what mere humans think. We need not look around; we need to look UP!
I Call it God-fidence
Anyone, even a bozo on the bus like me, can grow confident by spending time in God's Word, Knowing God's omnipotent position on the throne, and taking others' unsolicited opinions with a grain of salt.
Thanks be to Him, who helps us and grows us to be much better and more useful versions of ourselves!