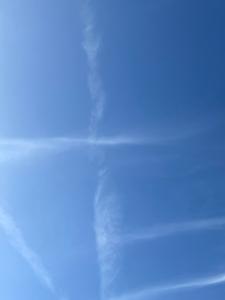 When life delivers unexpected suffering, try these 3 tips to overcome self-pity: 1. Think of someone worse off than you. 2. Expect nothing and appreciate everything. 3. Know that all pain has a purpose.
It Always Could Be Worse!
I have a new doctor who is very thorough. She gave me a list of vaccines and screening procedures to get. I've been working through all her recommendations, but last week my Tetanus/Diptheria/Pertussis shot threw me for a loop. The resulting pain felt like my whole arm was hollowed out, and a porcupine was crawling around in there.
I literally felt like an invalid, as I could not do anything requiring two hands. I could not lift my cast iron pan, so I could not cook. I could not empty the trash –too weak to even pull the bag out. And putting my hair in a ponytail –forget it.
I was flabbergasted at my deplorable inability to be a contributing member to the household. I felt crappy, too, and had no motivation, so I gave up, went to bed, and bought a riveting Harlan Coben whodunit to read on my Kindle. The device was almost too heavy to hold on to, with only one working hand.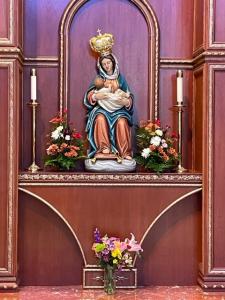 But, alas, God had a lesson for me while on my Pity Pot. I was idly scrolling on Instagram, trying to distract from my acute ache, and lo and behold, I ran across Bethany Hamilton, professional surfer and writer, who was the thirteen-year-old victim of a shark attack in Tunnels Beach, Kauai, in 2003.
My arm was hurting. Her arm was gone.
Okay, Lord, message received.
I believe God allowed the horror of that predatory, cruel fish to take Bethany's arm, so that her faith example would bring millions more to Him. Her bravery, positivity and inspiration made a gigantic impact on the world. Her comeback story is one for the ages. With only one arm she still crushed her two-armed competition!
This young woman, against all odds, reminds me of The Prayer of Jabez. "God bless me, indeed, and enlarge my territory…" The masses around the world might never have known about Bethany Hamilton's trust in God, unless she lost her arm in a dramatic fashion, appeared in the media, and made two movies, Soul Surfer, and Unstoppable. She even had cool jewelry I bought for my teenagers at the time. What a joyful role model of faith in God, despite her colossal challenges.
This elite athlete and young teen, lying in a hospital bed, with her professional future hanging in the balance, simply said, "My faith in God was my Rock to get me through." Mind. Blown. If I could have one-one hundredth of her trust in God…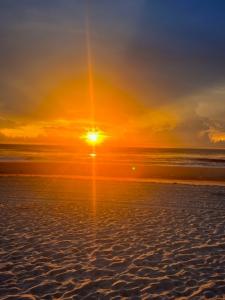 Today Bethany inspires beleaguered mothers everywhere, while with only three limbs, she successfully raises four children.
Expect Nothing, Appreciate Everything
My friend, Kathleen, always says, "Expect nothing, appreciate everything." She is so right. My expectations for perfect this and perfect that, always leave me wanting. An expectation is a premeditated resentment. We can order up all the things we'd like to happen in life, but there is no guarantee they will all come true. God is the author-we need to stop stealing His pen! "For My thoughts are not your thoughts; neither are your ways My ways," declares the Lord."
As a senior citizen (aka old fart, LOL) I've learned to appreciate so many seemingly inconsequential things. I appreciate the variety of birdie visitors to our feeder. I love the photo ops of God's intricately colorful sunsets. I get such a kick out of the hysterical jokes our daughters tell.
We choose what we will focus on. What will we "feed"? The losses of aging, or the gains? Will we choose bitterness from past regrets, or will we choose hope for the future, knowing God is with us all the way?
Pain Has A Purpose
As my shoulder writhed for two days, I tried to remember that pain brings us closer to Jesus. As always, He gets us.
When I complained about breaking both ankles and tearing my ACL in 2016, my mom said, "Offer it up to God." Huh? Where was the compassion? But looking back, she was right!
Our pain helps others. It helps souls decrease their time in Purgatory. Our pain also gives an extra punch to our prayers to bring others to God.
Katy Nichole sings a beautiful song, "Hold On". She reminds us that, "There's purpose in the pain." You will see me driving by with my windows down and singing this at the top of my lungs at a red light. The cello descant is breathtaking.
Today my arm feels better. I got to swim my 1/2 mile, do all sorts of chores and write this article. I am healed and very grateful to God. What a relief.
But the next time I have debilitating pain, I will remember to ponder someone who has it worse, lower my expectations and use my pain as a purpose to help others.