Is Billy Graham the one really endorsing Mitt Romney as the Billy Graham Association's website says? Or is there something else going on? After reading fellow Patheos blogger and friend Tony Jones' post on "Mitt's Mormonism Matters", Steve Knight of Missional Shift and I decided to record the Franklin Graham Conspiracy vidcast. We would love to hear you thoughts and please join in on the conversation!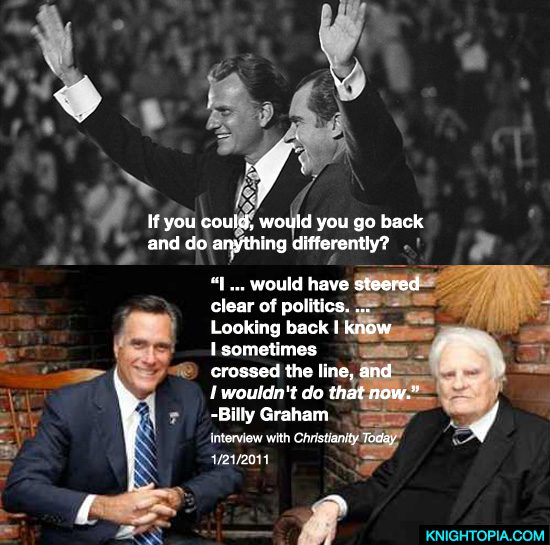 Content Director's Note
: This post is a part of our Election Month at Patheos feature. Patheos was designed to present the world's most compelling conversations on life's most important questions. Please join the Facebook following for our new News and Politics Channel — and check back throughout the month for more commentary on Election 2012. Please use hashtag #PatheosElection on Twitter.