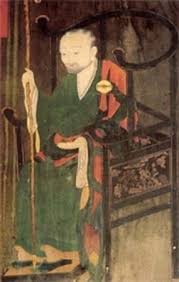 This summer in the Vine of Obstacles: Online Support for Zen Training we've been focussed on the teaching of Zen Master Dàhuì Zōnggǎo (1089–1163; 大慧宗杲), thanks to the recent translation of The Letters of Chan Master Dàhuì Pǔjué, by Jeffrey L. Broughton and Elise Yoko Watanabe.
Dàhuì is probably best-known today among Zen students for his instructions on what NOT to do in keyword practice (e.g., "mu"). In The Letters there are three overlapping lists of what not to do in (letters #10.5, #14.8, and #58.2). In this post, I'll offer an alternate translation of the last list, #58.2. If you are interested in Dàhuì, scroll back through this blog and you'll find about dozen posts (one more coming), including this first one, summarizing his teaching and placing him in context:
Dàhuì's purpose with this list of Don'ts is to put the earnest student of the great mystery into a corner of birth death where they cannot move an inch, and then block the student's twitchy attempts to escape upright encounter with very the corner, edge of the precipice of birth death. Suddenly, the edge of the precipice collapses and the world of suffering becomes the world of illumination – the very same world outside in.
Translation
58.2 If deluded discriminations are not yet broken, then the heart fire will blaze brightly. Just at this time, only just in this place, vigorously lift doubt. Thus: "A monk asked Zhàozhōu, "Even a dog has the buddha nature, no (mu)?" Zhou said, "No (Mu)."
Solely engrossed in one thing, vigorously raise illumination!
What comes from the left is not it. What comes from the right is not it.

Also don't invite the mind to wait for comprehension.

Also don't engage in lifting [the keyword] while accepting reality as it is (also 10.5 #7).

Also don't create a dark mysterious understanding.

Also don't create a have-have not (u-mu) interpretation.

Also don't create conjecture about a truly nonexistent mu.

Also don't soar inside a useless position (also 10.5 #6).

Also, do not turn to the place of a spark struck from a flint stone or a flash of lightning to understand (also 14.8 #6).
Straightforwardly obtain the awareness of no object. When mind has no object, do not fear falling into emptiness. Within restraint, the fact is, this is a good place. Suddenly, the mouse enters the ox horn. Soon [you'll] appear definitively inverted!
A couple explanatory notes
只管 is translated here as "Solely engrossed in one thing." In Japanese, it's "shikan," yes, as in Dōgen's shikantaza (只管打坐), or solely engrossed in sitting meditation. The next sentence also has a practice-verification ring to it: "vigorously raise illumination!" These two old dogs, in my view, were more alike than different.
The phrase in the last paragraph, 遮裏, "within restraint," I understand to refer to fear of falling into emptiness, essentially saying, at that time, restrain from reacting and you'll then soon enter the ox horn – the vortex that will turn you outside in, and awake.
---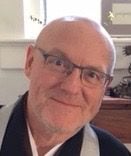 Dōshō Port began practicing Zen in 1977 and now co-teaches at the Nebraska Zen Center with his wife, Tetsugan Zummach Ōshō. Dōshō also teaches with the Vine of Obstacles: Online Support for Zen Training, an internet-based Zen community. Dōshō received dharma transmission from Dainin Katagiri Rōshi and inka shōmei from James Myōun Ford Rōshi in the Harada-Yasutani lineage. Dōshō's translation and commentary on The Record of Empty Hall is due out in February, 2021 (Shambhala). He is also the author of Keep Me In Your Heart a While: The Haunting Zen of Dainin Katagiri.