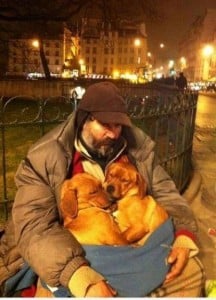 I'm involved with many activities that use the terms social activism, community awareness, sustainability, equality, interfaith, tolerance, acceptance, and strength in diversity. The list of terms could go on and on. One of those activities happened during the Compassion Games, September 11th – 21st. My Compassionate Winston-Salem (CWS) group served a wonderful meal during this period to the residents of the Bethesda Center, an overnight shelter for the homeless.
What was really interesting about this experience is that we had to keep reminding the employees and the residents of the homeless shelter that our group was not from a faith-based organization. This particular group started from the initiative of a community-based organization.
This reminded me of my early efforts in reaching out into the community, letting the citizens of Winston-Salem know that Compassion had 'arrived,' and is here to stay. As it was, CWS was birthed from the Interfaith Winston-Salem group through collaboration of me and my colleague Jerry McLeese. So, when giving our spiel to folks about what exactly Compassionate Winston-Salem was (and is), we attempted to explain that CWS is an umbrella that will highlight all the compassionate activities already happening in Winston-Salem. People in general just needed a reminder that we are a compassionate people. It just so happened that two people from an interfaith group were the ones doing the work to make Winston-Salem known as a Compassionate City. One person responded with the question: "Why did we think it was prudent for an interfaith group to start a community-based, compassionate group?"
Taken aback from what seemed like an obvious answer, I responded with the example of Samaritan Ministries. This homeless shelter actually has a kitchen that serves lunch and dinner to the homeless. They've been doing this for over 25 years, and as time has marched on, not only has the amount of people they serve each day grown in size, so too has the ethnic and racial demographics that Samaritan serves become more diverse. What was most likely a simple mix of Christian sects of the people being served in the early days of Samaritan, it has without a doubt become more complex as there are most assuredly, Muslims in the count, as well as Hindus, Jewish and Pagan meal-takers that are down on their luck, and receiving assistance in some form from the programs offered by Samaritan.
With that said, Samaritan's focus is not that of interfaith work. Their purpose is merely to feed the homeless, and offer them a place to sleep, and in some cases, doing case management to help the individual change his or her situation. While Samaritan's mission is built off the Christian story of the Samaritan, the results are based on acts of service, not acts of any one faith. It is but an offshoot result that the work they are doing happens to touch on the brim of interfaith. Hence, it is quite prudent that an interfaith organization be the best fit for birthing a Compassionate group.
A compassionate group of people typically find solace in serving the community. While each individual of the group may generally take comfort in their connection with their own idea of a G-d, G-ddess, or any deity for that matter, I have heard on more than one occasion that the act of serving actually leaves that individual feeling even more connected to their deity than they would have had they just stayed home.
I think this is where the heart of interfaith lies. In the community – the fact that out of 234,000 citizens in Winston-Salem alone, there is NO WAY that each and every one of us could fathom to walk in the same faith. Why would we want to? I think instead, each of us could find some measure of comfort in the fact that we are walking our lives together, strong in our diversity, serving humanity together from different walks of life.