For Immediate Release on June 27, 2014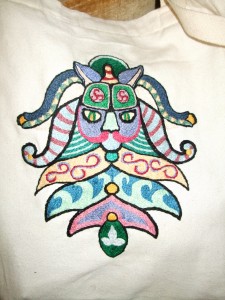 COLUMBIA – Cherry Hill Seminary supports Master of Divinity student Carol Kirk and her husband Blake Kirk as they unexpectedly find themselves in the midst of a media flurry over Blake's removal from last night's Huntsville, Alabama, City Council agenda.
Widespread publicity over council's decision to "uninvite" Blake from delivering an opening invocation as he did in January of this year took the Kirks by surprise yesterday when they were contacted by a reporter from their local CBS television affiliate, WHNT. That's when they learned that he planned to make the council-prayer situation the lead story on the late evening news. By morning the story had gone viral in such outlets as Huffington Post, Fox News and AL.com. The Freedom From Religion Foundation (FFRF) this afternoon sent a letter demanding that city council have Blake give the invocation at the very next meeting, and also schedule an atheist for a later meeting.
"Carol and I have spoken several times since last night," said Cherry Hill Seminary Executive Director Holli Emore. "She is a valued member of our Seminary community to whom we will award a Master of Divinity degree in just a couple of weeks. Carol and Blake have attended many Cherry Hill Seminary events, and have provided valuable Wiccan teaching and leadership to their communities for decades. It is discouraging, in the 21st century, to still see episodes of bigotry and misunderstanding like this one."
In a Friday statement, Emore acknowledged the resistance that many Pagans in the South find from the predominantly-evangelical Christian majority culture. "I stayed in the broom closet for quite a few years until it just became too uncomfortable for me to hide any longer. What made the difference for me was the development of friendships and collegial relationships with many religious leaders through my service on the board of directors of Interfaith Partners o f S.C. Honestly, most Christians are unconcerned about Pagans, and many are supportive and realize we have much in common. But it takes time to reach out to those leaders."
Emore continued, "I know that Carol and Blake have also been involved with interfaith work since moving to the Huntsville area several years ago. Carol tells me that FFRF did not consult with Blake before taking this action, which they fear may jeopardize more productive conversations on a local level. In fact, while they are quite willing to rock the boat, Carol says that they have asked others (e.g., Americans United for Separation of Church and State) to be as non-confrontational as possible as they attempt to build bridges with council members and others."
Cherry Hill Seminary supports Carol and her husband Blake as they are pulled into public scrutiny by the viral effect of online media. We know Carol to be an exemplary student with an honorable record of military service, nursing and service to their communities. We encourage reasoned dialogue among all parties involved locally. We also admonish the Huntsville City Council to refrain from inappropriate discrimination, and also to recognize the diversity represented by their one in four citizens who do not identify as Christian, understanding the strength and beauty which that diversity brings to the region.
Cherry Hill Seminary is the leading provider of education and practical training in leadership, ministry, and personal growth in Pagan and Nature-Based spiritualities. Cherry Hill Seminary supports Pagans and their communities by: providing an extensive education in diverse aspects of Pagan philosophy, practice, and skilled ministry; supplementing existing ritual and magical skills with training for professional ministry and pastoral counseling; serving as an ongoing resource for individual continuing education; and providing a forum for scholarship and community. For more information, visit www.cherryhillseminary.org, or contact CHS@cherryhillseminary.org.