As Thanksgiving approaches, the Jolly Meter starts rising. The Jolly Meter is artificial, as the retail industry begins pushing holiday sales with increasing levels of excitement, and like clockwork, people soon follow suit. It's only the third week of November, and I have already lost count of how many people have mentioned the holidays and "all they have to do". Bah humbug to that.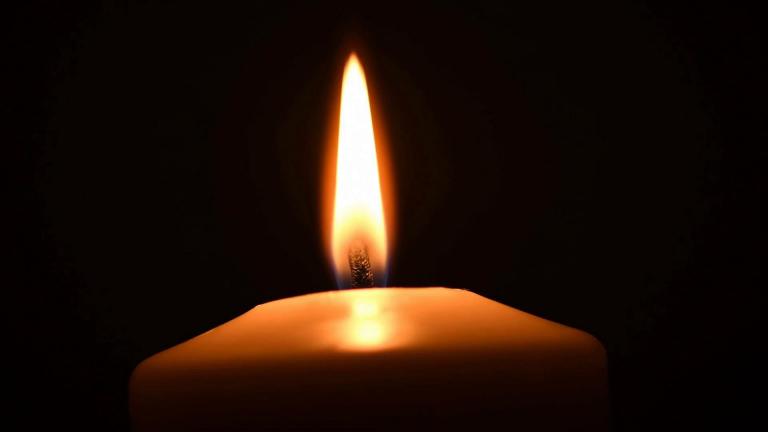 I have nothing against holidays, and I truly love the simplicity of Thanksgiving, but the mania that surrounds November and December has, until recently, left me grouchy, exhausted, frustrated, angry and at times, a little afraid. The "War on Christmas" is really laughable, as it seems like Christmas is foisted upon us no matter what we think or believe. Which is highly ironic, given that this season of jollity evokes some very disgruntled and unhappy people. It's THEIR season, right? Why isn't everyone happier? We all seem to be in some invisible pressure cooker, and no matter what we celebrate, we feel the tension in the air. I personally can't wait until it's over, so I grit my teeth and keep my eye on the prize: January 1, a new year, and a fresh beginning.
However, in the meantime, I have a suggestion that is working for me: Turn towards the darkness. You can't change the world out there, so look towards change within yourself. The world is turning darker as we head towards winter, so now is a great time to go within, to turn towards the darkness in ourselves.
How to do that, with all the hustle and bustle of the last two months of the year? You make time for it. With the earlier darkness, you will probably be ready for some quiet introspective time. Make a ritual out of it, light a candle, some incense, put on some meditative music. Get out your journal, and write down your deepest, darkest part of yourself. Let thoughts bubble up, and really sit with it. It may not be pleasant, but take deep breaths and pace yourself. You may find yourself wanting to stop before you even begin. Work towards it slowly, and start simply. It can be a habit you feel you should change, or a facet of your personality you are not fond of, so no worries about conquering the whole mountain of your darkness. Chip away at a small piece of it, and marvel at that facet. Yes, marvel at your darkness, because you are a sum total of many pieces. We are not all beings of happiness and light, so working with our darkness is not only helpful, it is necessary.
This year, I have adhered closely to following the Wheel of the Year. Whereas before, it was merely words on a wheel (another celebration?!) I not only celebrated those specific days, but I kept the observance going for weeks afterward. The result? In the midst of chaos (and whew, this world is chaotic), I feel connected to the heartbeat of nature and the wheel of the year. Our ancestors knew what they were doing, and in my opinion, sometimes the old ways are the best ways. It sustained me.
That practice, coupled with the increasing level of horrifying news in the world, has led me to go deep within myself. I tend to be one of those "focus on the positive" witches, not exactly ignoring the darkness, but not putting much energy towards it, either. With my delving into the dark corners of myself, I have felt what is sorely needed nowadays: balance. It wasn't easy, nor was it pretty, but I knew intuitively that I was ready for that work. My caveat to you is this: be sure you are ready to face the darkness. It can be overwhelming, so if you are feeling fragile, don't do it now. Tuck this away for another time. It is very much like opening Pandora's box, and it can be frustrating when things emerge that you thought you had dealt with already.
For the holidays, this particular passage by Margaret Atwood becomes my mantra: "Water does not resist. Water flows. When you plunge your hand into it, all you feel is a caress. Water is not a solid wall, it will not stop you. But water always goes where it wants to go, and nothing in the end can stand against it. Water is patient. Dripping water wears away a stone. Remember that, my child. Remember you are half water. If you can't go through an obstacle, go around it. Water does…" Remember plunging your hand into a lake or the ocean water, and losing sight of it, if the water was murky? Your hand was there, but you couldn't see it, surrounded by the gentle caress of the water. Plunging into your depths can feel the same way. Dig into the sand at the bottom, sort through the muck and find that little gem of a shell or rock that you need to work on, and when done, throw it back in the water, knowing you are creating balance within yourself. Then, the holidays may be a little less aggravating, and you will find your own peace amidst the hustle and bustle. That is the true meaning of this season: peace. It just gets forgotten. Blessed Be.