As the days of the present pandemic gather in number, I have been observing my witch friends and how they deal with a crisis. They always have my admiration, and I often look to them to inspire me. This time is no different: across the stratus of social media, they are full of advice, pep talks, checklists, and down-to-earth common sense. To say I am thankful for them is a massive understatement.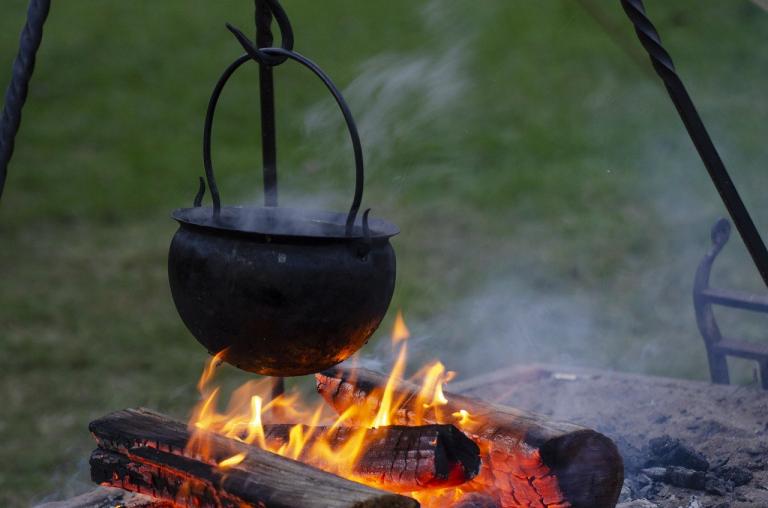 Yet what I find interesting is that these witches are similar to my European grandmother in their common sense and down-to-earth living. Having been surrounded by those who I consider witches all my life (both those who identified as such, and those who practiced folk magic without naming it), I grew up in the literal hearth of a wild, dysfunctional, magical, European, matriarchal society. The lessons I learned during hard times have stood me well during challenging times, and they continue to be part of my foundation. The core of those lessons were, as I came to realize, survival and art. Survival is protecting your family and yourself to the best of your ability, and art, which ran the gamut from sewing, crafts, cooking, to gardening and home maintenance. We didn't have much, but everything was useful and artistic. We were surrounded by music and books, traveled, and were always busy, tempered with bouts of doing absolutely nothing but sitting on the grass and staring at the sky.
I noticed this dual theme of survival and art as I went to a bookstore, and picked up two volumes to add to my reading pile during quarantine: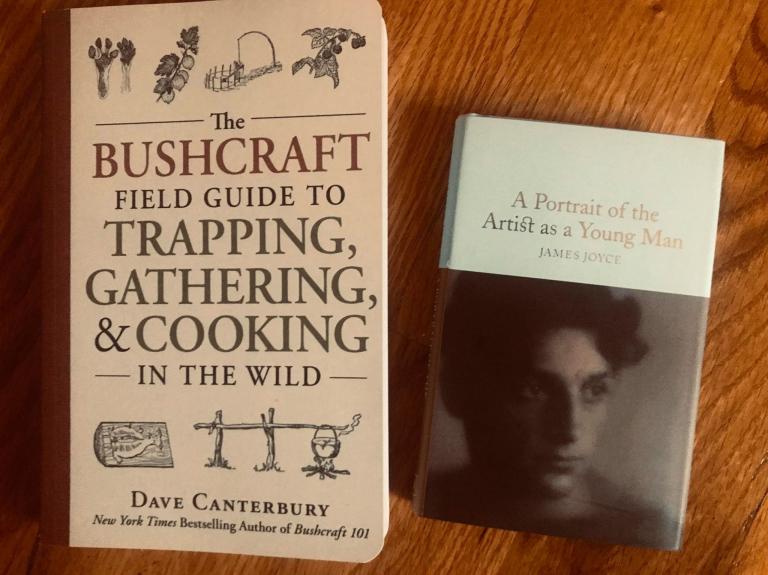 Not even noticing the two very different types of books I chose, but when I got home with them, I couldn't help but laugh. One is for survival, and the other is art. Basic skills are useful to know, no matter what the situation, and my soul needs stirring words in which I can lose myself. These books met both of those needs, and I chose them fairly automatically.
So, witches, and all of our Pagan friends: look to your survival and art. What can you do during these times? Take care of yourself and your families, and keep yourself sane. Focus on your self-care, and do your work. New and full moons will come and go during this time, so stay on track with spellwork and honor your deities. Is your altar dusty? Clear it off and give it a Spring cleaning. With all the mania, we may forget it's Spring out there.
If you feel yourself getting anxious, practice deep breathing and move your body. Get away from the internet and news, and walk or do yoga. You know the drill. Learn a new skill (pause here to be grateful for YouTube, with which you can learn so much), gather seeds and plant a garden, look into container gardening, and gather your resources. Reach out to the members of your community, and stay in touch with the vulnerable ones. We are the ones who have survived challenging times, and we will do so again.
What is your art? Take comfort in doing your art, whatever it may be. The actress Helena Bonham Carter has a great quote about art, which really speaks to me: "I think everything in life is art. What you do. How you dress. The way you love someone, and how you talk. Your smile and your personality. What you believe in, all your dreams. The way you drink your tea. How you decorate your home. Or party. Your grocery list, The food you make. How your writing looks. And the way you feel. Life is art." Take that list, find your art, and focus on it. Together, we will survive. So mote it be.