Have you ever noticed the unease of the first few weeks of June? It used to be the liminal time between school ending and summer vacation, it's been a time of flaring tempers and violence (Pulse nightclub, The Charleston 9, and more), and in this year, a time of unrelenting bad news (weather, toxic White House occupant and more). Notice a theme here? Midsummer/Litha/Summer Solstice celebrating seems like "ugh, another thing to do", coupled with "why celebrate?" leading to wanting to hide under the covers in general. For the sun lovers like me, it's also a bit sad, as the days now grown shorter as we head into the second half of the year.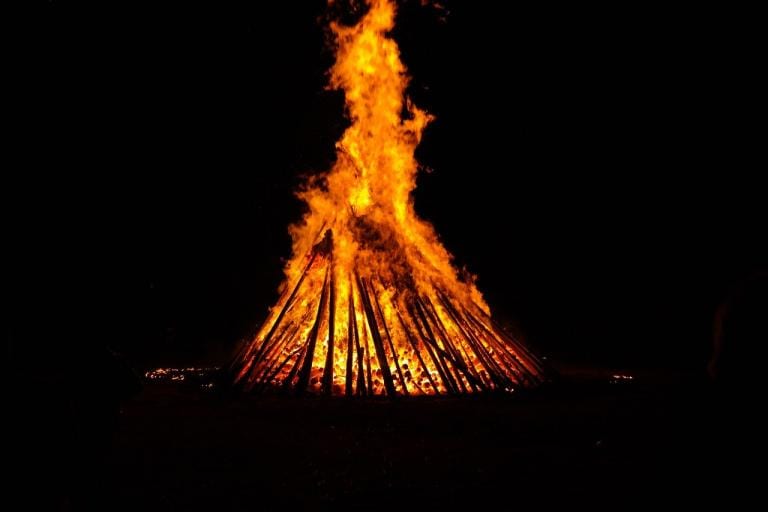 Yet underneath all that is a current of excitement about midsummer. It's a time of celebrating, being outside. Social distancing being part of the norm these days, how do we celebrate? It's always been my conviction to celebrate somehow, no matter how gloomy the time feels. The Wheel of the Year grounds me, and ties me to the rhythm of the year, and I find it soothes me when I tap into that. If it does for you as well, then peruse my list and see what you can add to your celebrations:
Read A Midsummer's Night's Dream: I love Shakespeare, so this is an easy and fun thing to do to celebrate. His words resonate across the centuries, and how magical the story-line is, so download a copy, order a copy online from your local bookstore, dust off your edition if it's on your bookshelf, and dive in. Don't worry if you don't read the whole thing, any Shakespeare added to the day will bring magic the proceedings. Follow it up or substitute it with the movie version, several are available online.
Greet the Dawn: I am not a morning person at all, so greeting the dawn ultimately feels special to me. Set your alarm, get your morning beverages and foods ready in advance, and be ready to greet the sun on it's zenith of a day. Sing, drum, do sun salutations, or simply gaze in wonder. It is worth noting, honoring and celebrating. Hail the Sun in all its brightness!
Honor the Storms: As often happens this time of year, the day may start or be filled with rain or a thunderstorm, so be prepared to honor that as well. Set out jars to capture the powerful raindrops, and offer thanks for the rain that waters our gardens, trees and plants. Appreciate the coziness of a rainy day, and do things that nourish you, spiritually, mentally and physically.
Fire: Incorporate fire into your celebration, whether it be a bonfire, fire pit. campfire, or a grouping of candles in your apartment. Consider it a fire of fellowship, as we cannot be together in festivals, and physical distancing is recommended. Celebrate the people you are quarantining with, and look on them with renewed appreciation. If we all lit fires on Midsummer, think of the energy connecting all of us as we do so.
Food and Drink: Bake honey cakes, open some mead or dandelion wine, or create a solar-themed feast. It is really a time to celebrate, so take some time to look forward to special foods and drinks on this day. There are plenty of resources available. and produce is usually abundant and bright. What speaks of summer to you? Add brightness to your meal with whatever calls to you for this day.
Nature: Get on out there! Go for a nature walk, camp out (even if it's just in your backyard), head for water (ocean, lake, stream or creek), make flower crowns, create candle rings out of your excess herbs, and celebrate all the greenery and elements. Cloud scry, take nature photographs, and go for a nice long walk. Discover the area around you, pretend you are a tourist, and look up a place you've never been before. Be curious. A change of scenery will help with your mood, give you perspective, and get your body moving.
Read: Find a hammock, and grab a pile of books you've been meaning to read. Make a big pitcher of your favorite cold beverage, and enjoy a witchy read. It may inspire you for future spiritual practices, and is a much needed respite from screen time.
Altar: Clean and clear off that altar, and add fresh greenery. Change up the energy in your altar space, by asperging, lighting incense or using a spray you've created for the occasion (there are plenty of recipes online). Add flowers, foraged greenery, or a simple bouquet of wildflowers. Paint rocks to add to the space, or add those colorful rocks to your garden area, patio or balcony.
Dance with the fireflies: I have never lost my sense of wonder about fireflies, as they are truly magical creatures. If you are fortunate enough to live in an area where fireflies are prevalent, then plan to spend some time, gazing in wonder as they dot the landscape. Be sure to offer thanks for their magical light. Dance in their midst if you are able, and recapture that wonder of childhood, when that summer feeling was so special.
Create a faerie garden: I am personally not well-versed on the fae, but recently I was fortunate enough to walk on a fairy trail at a local botanical garden. The wee landscapes were delightful, and in one fairy circle, I definitely felt the energy of this magical place. Create your own faerie garden, whether it be in an old bowl, a basket, or under a tree in your backyard. Be creative and recycle what you already have, paint stones, go through your child's stash of toys to see what you can add. Look online for inspiration, there are so many options out there.
There you go, my friends! Ten ideas to help with your midsummer celebrations. Whatever you call it, Litha, Summer Solstice or Midsummer, it is a magical time and a wonderful reminder to connect with nature and the magic of summer. Create your own magic, and celebrate. Let it be a bright light in this dark world, and get lost in wonder. Make some memories that will foster an inward glow in the days ahead. Blessed Be!