This recipe for a spinach quiche is pretty easy to make, and great for summer picnics and potlucks because they can be made in advance and transport easily. They are just as delicious at room temperature, and even better the second day, after a night in the refrigerator.  I like this dish in the summer for any meal of the day!
Summer Spinach Quiche Recipe
Ingredients:
2 frozen deep-dish pie shells
2-3 tablespoons olive oil
1 onion, diced
2 cups chopped spinach
a few dashes of garlic powder, or a chopped garlic clove.
Black pepper to taste.
2 cups diced, fully cooked ham steak (Which are rather salty, and so you won't need to add any salt, usually.)

Alternatively, for a vegetarian option, replace with chopped white button mushrooms, add 1 tablespoon tamari soy sauce)

2-3 tablespoons brown deli mustard, and extra for dipping
2 tablespoons all-purpose flour
3 cups of shredded cheddar and/ or colby jack cheese
6 eggs
1/4 cup milk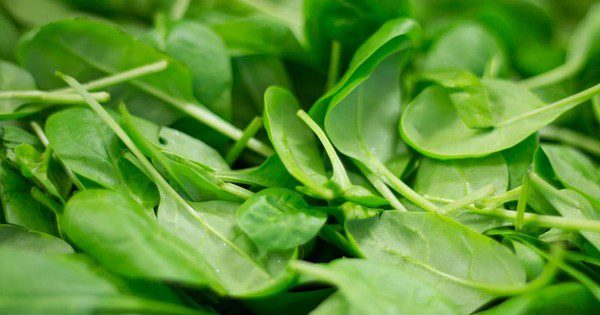 Instructions:
Preheat oven to 350°. When heated, bake pie-shells for 15 minutes, then remove from oven and set aside.
In saute pan or skillet, heat the olive oil then saute onions and garlic a few minutes. Add ham (or mushrooms and tamari soy sauce) and saute a few minutes more. Add the chopped fresh spinach, cover and allow to wilt on med-high heat, stirring occasionally. Remove from heat, stir in the deli mustard and black pepper to taste. Divide mixture in half and spoon into the prepared pie shells.
In a separate bowl, toss together the shredded cheese and the flour. Divide in half and spread evenly in the pie shells, on top of the spinach mixture.
In that same (now empty) bowl, crack the eggs, add the milk and beat with a whisk, or blend with an immersion blender until frothy. Pour it in two equal parts into the filled pie shells. With a fork, gently adjust the ingredients evenly in shell, not quite stirring, but incorporating them just a bit and evenly distributing everything.
Bake both quiches on the same rack at 350 degrees for 35-40 minutes. The cheese should be golden and a bit crispy on top. A toothpick inserted into the center should come out relatively clean. Allow the quiches to cool for a while before slicing.
I prefer to serve these with a bit more brown mustard on the side, for dipping. 🙂
Happy Summer!
~Heron