The wyrd part of being a witch is that "ghost stories" can be pretty normal, and they happen all year round, not just at Halloween. It isn't everyday that I have an interactive conversation with my dead ancestors, but with the help of Spiritual Mediums, they do occasionally happen in mind-blowing ways. This is the story of when my Grandmother Frances died one May right around Beltane. Before her body was even laid to rest, her "ghost" came to find me and wish me farewell. What makes this visitation special, is that it happened in a very old graveyard.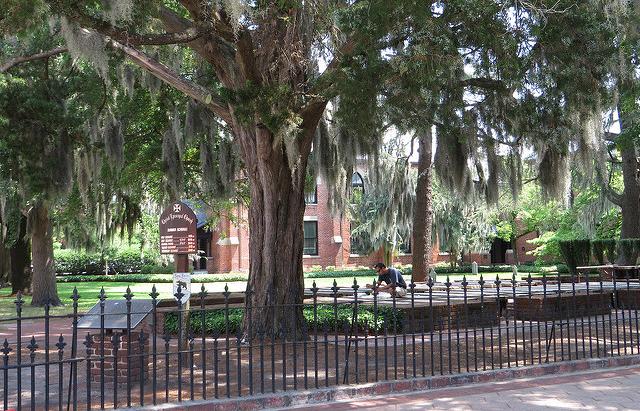 To set this scene: my daughter is a history buff, and it was her 12th birthday. We'd come to New Bern on a birthday mission, and took the circuitous path through downtown back to where we'd parked our car. On a spur-of-the-moment whim, we entered through the church gate of the historic Episcopal Christ Church, that was established in 1750.
Ancestral Guardians
My granddad told my daughter that he looks out for her especially–that "she's his girl." That thrilled her to no end, especially since he died several years before she was even born. If you are going to have an ancestral guardian, make it Granddad Stormy, former police officer!
Denise and I chatted briefly about what I knew of my Grandmother's last week of life, when she was mostly in a haze of incoherence. Denise transmitted the Spirit side of the story. My grandmother's family in Spirit became a kind of hospice care on the other side, while my Aunt, Uncle and cousins were attending her on the living side. Her Spirit family helped her to relax, let go, and ease across the veil to rejoin them. Apparently she was hanging on so long for fear that her death would upset us, but they'd helped her understand that it was her time, and we'd be OK.

My cousin told me that near the end, Frances was heard speaking aloud to "Daddy." We assumed that she meant her husband, because everyone called him Daddy. But no, Denise said that it was her own father keeping watch by her side. That tidbit gives me great comfort. Everything that Denise offered matched up to the report my Cousin gave me of those last hours, actually. I wholeheartedly believe that Denise has a true gift, because she had no reason to deceive us, and absolutely nothing to gain from speaking up.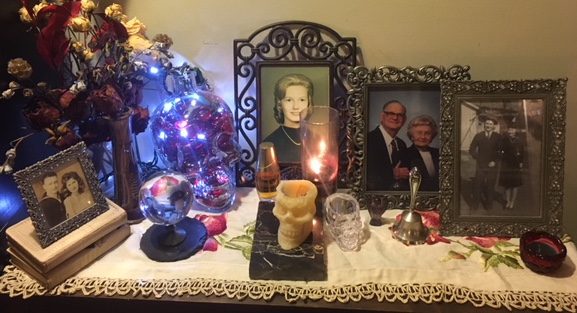 It was such an emotional whirlwind that I didn't even think to get Denise's contact information or last name. But I cast my gratitude out there now to the Internet: Denise from New Jersey, whose daughter graduated from ECU in 2014, if ever you see this, or do eventually retire to New Bern as you said you might, please come look me up at The Sojourner Whole Earth Provisions.  Know that your gift, your time and consideration that day was a great blessing to our family, and we are in your debt.
~Heron