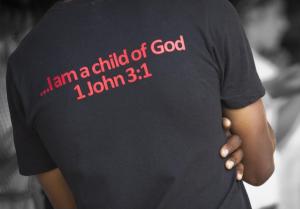 Did you know that blacks benefited from slavery in the antebellum South? No? Neither did I. And neither did Florida faith leaders who are taking a stand against their state's attempt to rewrite African-American history.
We will look at the faith connection shortly, but first, let's look at the uproar over how race is taught in Florida public schools and consider the question, "Did Slavery Benefit Slaves?"
Teaching Slavery's "Benefits"
It seems that the Florida State Board of Education has unanimously enacted new standards for teaching African-American history in public schools.
Beginning this fall, teachers are instructed to talk about the benefits of slavery in grades K-12. (Click here to read Education Week's post, which provides describes the changes.)
So, how did slavery benefit slaves? As the education board sees it, slavery was a training program of sorts for blacks. "The various duties and trades performed by slaves (e.g., agricultural work, painting, carpentry, tailoring, domestic service, blacksmithing, transportation)" gave blacks skills they could use at some point in their lives.
How thoughtful of white slave owners….
Doing Things Later in Life?
Florida Gov. Ron DeSantis stepped into the fray several days ago to explain, "(Teachers are) probably going to show that some of the folks that eventually parlayed, you know, being a blacksmith into doing things later in life."
The governor's statement would be laughable if it weren't insidious. The main issues are freedom and truth. DeSantis did not explain how an enslaved man could simply walk away from his master and set up his own blacksmithing business. Slaves were bound to one master or another for life and could not use their skills as they chose.
And never mind the fact that slaves could not obtain an education, own property or vote, have a secure family life, choose where they would live or decide where and with whom they would work.
Never mind that they could be subjected to cruel punishment for minor offenses and death for major infractions such as trying to escape enslavement.
Rewriting History
No, slavery did not benefit enslaved people – not in any way. It robbed them of their dignity and basic human rights. Yet, Florida public school students will be taught that whites should feel no guilt about slavery because it allowed blacks to learn useful skills.
"The changes to Florida's teaching standards come as DeSantis and other state leaders have put an intense focus on what students are learning about race in the classroom," says Politico, a politics-focused newspaper.
Teachers are told that "a person should not be instructed to 'feel guilt, anguish, or any other form of psychological distress' due to their race, color, sex, or national origin.'"
Twenty-first century Americans should feel distress about our nation's slave history and the deeply embedded racism that haunts our nation to this day.
How can decent people not feel distressed when they study the cruel treatment inflicted on black human beings or look at photos of blacks mutilated by brutal masters?
Florida's Stop Woke Act and the new educational guidelines smack of America's Jim Crow era, when white supremacists tried to rebrand slavery as a benevolent institution and fondly recalled the "lost cause" that was the Confederacy.
It's bullshit.
Taking a Stand
The Florida Education Association (FEA), a statewide teachers' union, the NAACP Florida State Conference and other groups oppose the new curriculum on the grounds that it "will purposefully omit or rewrite key historical facts about the Black experience," Politico said.
FEA members believe the state board of education has "confirmed many of the worst fears educators had when the Stop Woke Act was signed into law last year. These new standards are a disservice to Florida's students and are a big step backward for a state that has required teaching African American history since 1994."
Attacking Higher Learning
The Florida governor, who is running for president as a Republican, "has been grabbing national headlines with his relentless attacks on so-called 'woke,'" The Guardian said in a recent article. The Guardian is a daily newspaper.
"In addition to his Stop Woke (Wrongs to Our Kids and Employees) Act, which prohibits educational institutions and businesses from teaching students and employees anything that would cause anyone to feel guilt, anguish or any form of psychological distress' due to their race, color, sex or national origin,' (DeSantis) has barred University of Florida professors from giving evidence against the state's voting law, claimed that professors at public colleges have no right to freedom of speech, and organizing a 'hostile takeover' of the New College of Florida, one of the best liberal arts colleges in the country….
"The idea is simple: if kids are not taught about institutional racism and the white supremacy it upholds, they won't question it later when they are voters. As (George) Orwell knew, historical revisionism is always a project for the future," The Guardian explained.
Going "Too Far"
Rep. John James, a black Republican from Michigan, attacked DeSantis earlier this week for going "too far" in defending the new educational guidelines. "Nothing about that 400 years of evil was a 'net benefit' to my ancestors," James said.
"You are now so far from the Party of Lincoln that your Ed. board is rewriting history and you're personally attacking conservatives…on the topic of slavery. You've gone too far. Stop." Read more here.
Debating Anti-woke in Higher Education
Members of the Florida State Board of Education insist that the new standards do not teach slavery was beneficial. "Everything is there," according to Kelly Garcia, a certified teacher and board member. "The darkest parts of our history are addressed."
Politico noted that "Florida is currently blocked from enforcing its anti-woke law in colleges and universities amid a federal lawsuit that is tied up in appeals court," the newspaper said.
"Aside from that law, the state also engaged in a high-profile dispute with the nonprofit College Board after state Education Department officials rejects its African American studies AP program for initially including coursework on queer theory and other aspects it deemed objectionable." To read the entire Politico post, click here.
Teaching Truth
A statewide group of Florida's faith leaders has entered the fray in recent days. The nonprofit Faith in Florida has announced it's offering a free online toolkit that leaders of every faith can use to teach their congregations about African-American history. The organization hopes to reach at least 1,000 houses of worship.
Faith in Florida explained that the toolkit "explores the origin, impact and effects of institutional and systemic racism and the impact of faith and spirituality on our survival and progression as people."
The toolkit's 11 units take students from the transatlantic slave trade through recent protests over police brutality and mass incarceration. It also includes links to various resources on African-American history.
WMFE, a public radio station, reported on two pastors who requested the toolkit: the Rev. Ross Pierre of Greater New Macedonia Missionary Baptist Church and the Rev. Richard Dames of Hopewell Missionary Baptist Church.
Pierre said he would use the toolkit through preaching, youth ministry and spiritual enrichment classes, while Dames noted, "We're going to use our Sunday school period to teach this curriculum."
Moving Forward
"People came to this country with skills, okay? And those people developed skills despite slavery, not because of slavery," said Linda Wiggins-Chavis, research and policy coordinator for Faith in Florida.
But Faith in Florida isn't stopping with the toolkit. It's also developing a curriculum and planning to work with churches throughout Florida to teach it.
"When you tell middle school children that slavery provided advantages to people, they're going to think, 'Oh, so it wasn't so bad,'" the former teacher said.
"We have to learn that history not only so that we know where we came from but so that we don't repeat the past," Wiggins-Chavis explained.
Amen to that! And to read more thoughts about racism, read one of my recent posts here.