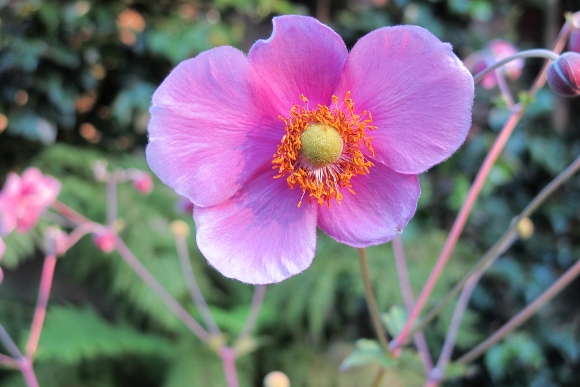 By Barbara Falconer Newhall
It's my garden, but I'm not the gardener. I don't plant. I don't weed. I don't water. And I certainly don't make anything grow or blossom. I leave that to God, Jillian the gardener, and a punctual automatic sprinkling system.
But it is my garden. It's my special place. It's planted with the pinks and purples, the soft yellows and splashes of burnt orange that are my personal palette. It has the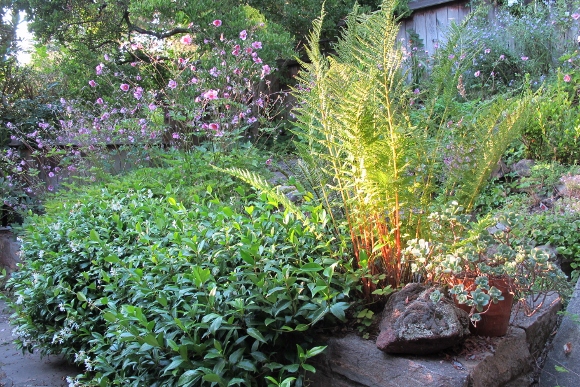 blousy, unkempt look that I like, punctuated by interesting rocks — moss rocks, volcanic rocks and sharp-edged local sandstone. Lots of rock garden classics make themselves at home in my garden as well — isotoma, succulents, snapdragons, blue-eyed grass.
I look at this garden first thing in the morning when I open the bedroom shutters. I peek at it over the fence when I go out to get the mail. I pull the occasional weed, and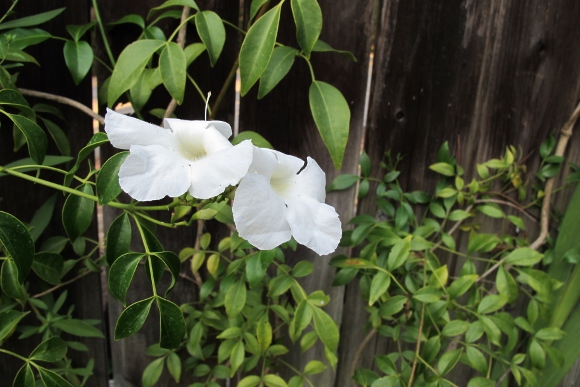 deadhead a fading blossom from time to time. On a good day, I might take a few minutes out from telling the world about my book to pick irises or pansies to put in a vase indoors.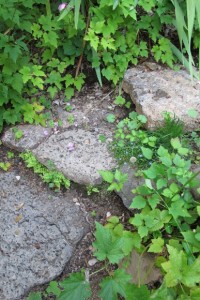 It's August now and the garden has lost its delicate spring look. The Japanese anemones have gone mad. The star jasmine is fat and ebullient with greenery. The isotoma is sprawling out in the spaces between the steppingstones.
And everywhere the wild strawberry vines are slipping their red and succulent fingers between the leaves of their more demure neighbors.
Jillian keeps eyeing those Japanese anemones. She's not fooled by their ladylike pink blossoms. Japanese anemones are shameless, she knows. Left undisturbed they will march right down the garden slope and take the place over.
But I won't let Jillian remove them completely. Bob, my newspaper-colleague-turned-gardener, planted them when Christina was still a toddler. That means those anemones have been going at it for three decades now, pushing the envelope, grabbing up space in a spot I like to think of as my creation, staying just this side of out of control.
Bob died some years ago. But his anemones live on. Because I want them to. And because that's what anemones do.
A version of this post appeared originally at BarbaraFalconerNewhall.com, where Barbara writes about the view from the second half of life. If you enjoyed this post, you might like "In My Rain-Battered Garden, Nothing Is Forever."
Barbara's book, published this spring by Patheos Press, is "Wrestling With God: Stories of Doubt and Faith."