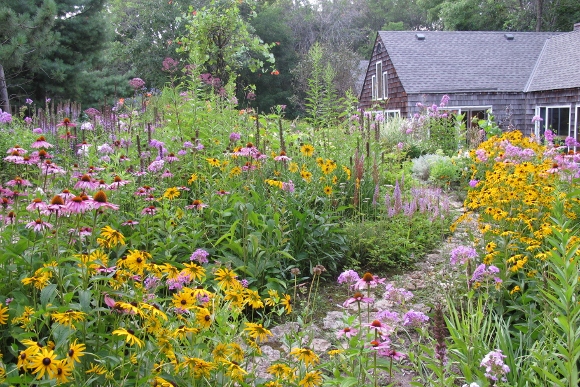 By Barbara Falconer Newhall
Lots of folks are claiming to have been to heaven and back these days. Usually there's a flash of light involved, and a host of angels maybe.
My idea of heaven, if there turns out to be such a thing, is a place inhabited, not by flashing lights and winged specters, but by rudebeckia and honeysuckle, liatris and phlox. Real down to earth stuff, nourished by a little dirt, a little sun, a sprinkling of rain and an army of red wiggler worms.
I have a particular garden in mind, one I've been lucky enough to visit in summer and in winter. It's the fruit of the labor of a Midwestern gardening couple who have put in hours and hours of earthly, back-breaking work — planting, mulching, weeding, composting and chasing down pests. But their garden doesn't look labor intensive. It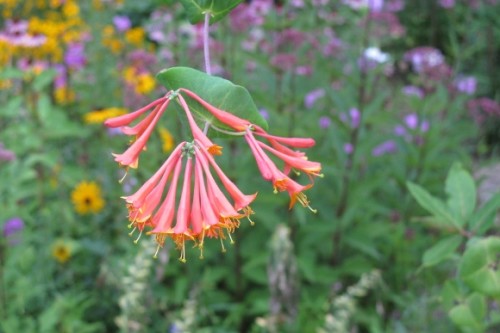 looks like it just happened. Like there's no choice but for it to be there on that slope between the house and the woods. Like God spoke it into being on the third day.
And why not? Why wouldn't rudbeckia and echinacea be blasting color every which way on this spot? Why wouldn't hydrangeas be nodding their flawless white pom-pons just so over the stone pathway?
And how about that lone cluster of honeysuckle blossoms and those crinkling hosta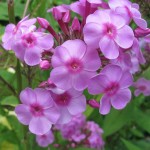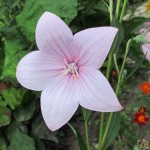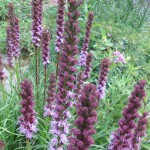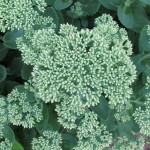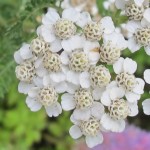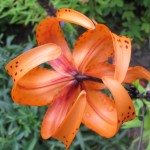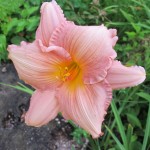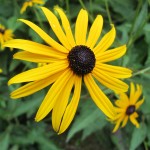 leaves? Or the phlox blossoms, spiraling out five perfect, pink and magenta petals every time? Aren't they inevitable?
The days are long up north in summertime. So when my husband and I arrived at my friends the gardeners' house just before dinnertime one afternoon, there was plenty of soft northern sunshine still lighting up the place.
It was heaven for me and my point-and-shoot. Light was coming at the garden from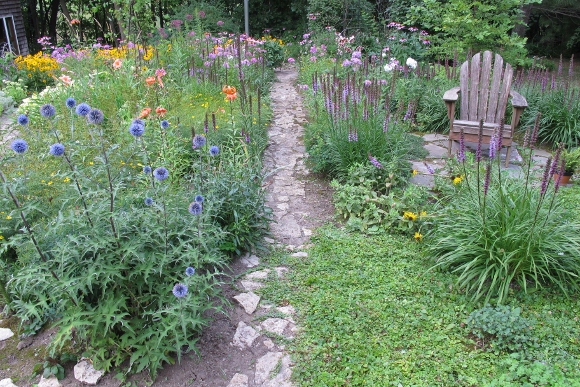 every direction. And the evening was still, no breeze, which meant our friends' flowers could hold a pose long enough for my point-and-shoot to take its time getting them into focus.
It was a guilty pleasure for me. I'd been invited to a social event. Everyone else was indoors enjoying the hors d'oeuvres and the human companionship. And I was out here in the garden. Just me and my trusty point-and-shoot, tasting heaven.
© 2016 Barbara Falconer Newhall. All rights reserved.
More garden stories at "In the Garden With the Grammar Geek: Is It Ever OK to Use the Passive Voice?" and "My Garden Grows Like Crazy — But Is It Really Mine?"
This post appeared originally on BarbaraFalconerNewhall.com, where Barbara reports on her life as an empty nest mom — and her rocky spiritual journey. Her book, "Wrestling with God: Stories of Doubt and Faith" is available from Patheos Press.